Journey Log: Centennial
By John Sterkendries
Special to the Doughboy Foundation web site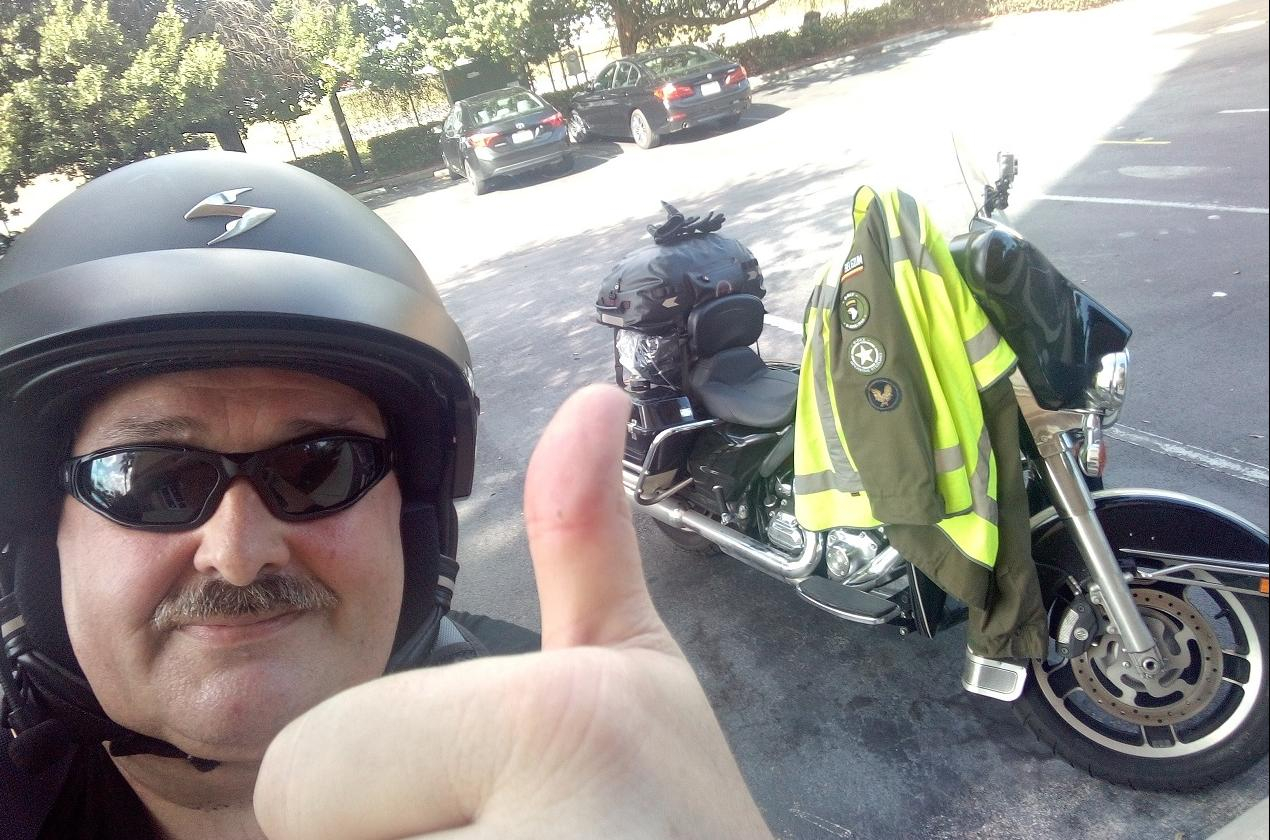 My father, Andre Sterkendries, was born in 1924 in the town of Neerhespen, Belgium. As a young man, he worked on locomotives at the nearby railways and his father worked at a track change station. During the 2nd world war the machinists would release an excessive amount of steam from the engines, creating a fog for the wagons to disappear into. This allows my father, grandfather and their peers to smuggle food from the German wagons. They then hid this food under the floor of the track changing booth to then distribute it later to families who couldn't provide for themselves. If their were ever caught doing this, they would be executed by firing squad. Once the 2nd world war was over, my father moved to Germany in January of 1946 to join the Canadian occupying forces. After his duty, my father moved to Maaseik, Belgium in 1960 where he started his car body shop.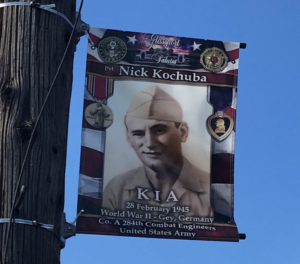 I, myself, was born in June of 1965. When I was 1.5 years old, my mother passed away and left my father and their 3 children behind. Growing up, my father would often talk about his time at the railways during the war and his time in Germany with the Canadian occupying forces. Being 7 years old at this time, I listened to his stories with a sparkle in my eyes. Time marched on and by now I've been married for 35 years to my wife Christel. Together we have one daughter, Axelle, who turned 23 this year. This is where my story starts.
In 2017, Axelle moved to Pittsburgh, PA to do her undergrad at Duquesne University. After several years of visiting Axelle in the United States, I decided to buy a motorcycle in the US. I've been riding motorcycles for about 38 years now and have traveled Europe extensively with them. Unfortunately, running our businesses in both Belgium and the Netherlands has been eating up most of my time to the point where I've been unable to fully enjoy riding my motorcycle in peace. My thought process was that if I'm in the United States, no one would be able to disturb me, and I could finally truly enjoy some time off.
After some searching around, I finally settled on a 2013 Harley- Davidson Police Electra Glide and dragged my daughter and wife to Fredericksburg, VA to pick it up. (This motorcycle was used by the police but still in very good condition for my adventures in the USA). The drive back up to Pittsburgh, PA was already well worth it.
I quickly started to drive around Allegheny County and stopped by a small town named Glassport. I was astounded by the fact that every lamppost had a picture of a U.S. soldier attached to it. This kind of veteran pride is something that is unheard of in Belgium.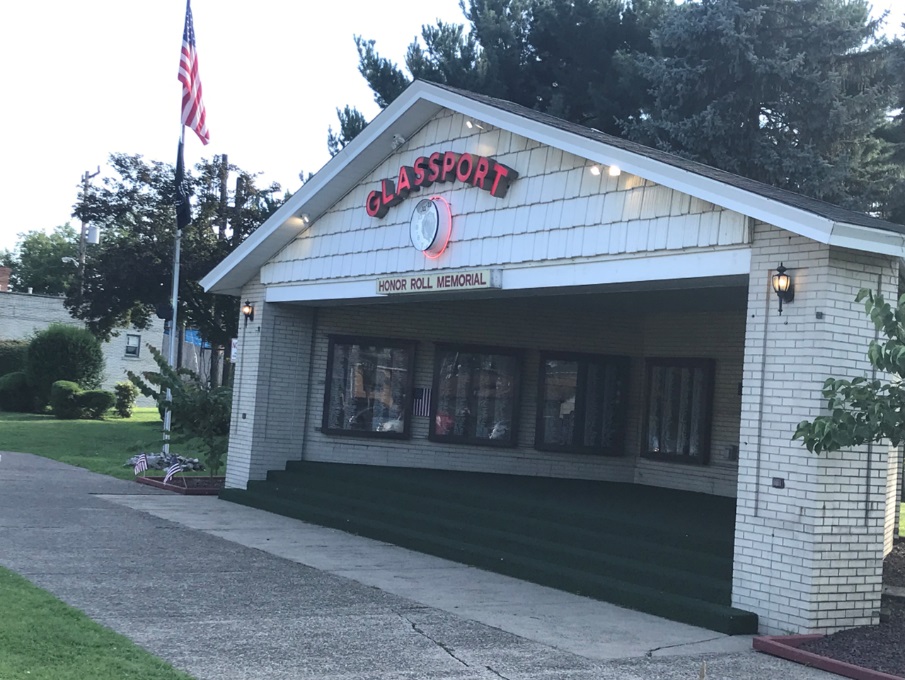 After a short visit to this memorial, I walked back to my motorcycle, passing a building with the name "American Legion" on it.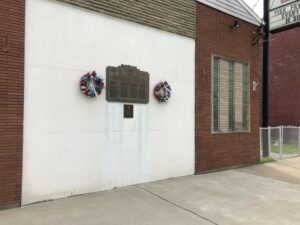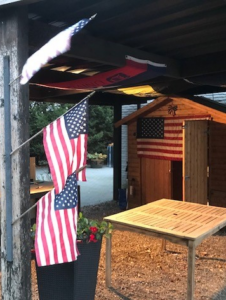 Seeing this, I just had to know more about it. I found a memorial site nearby and took a stop there.
Not knowing much about this topic, I asked an older gentleman who was sitting outside what the phrase meant exactly. He explained to me what American Legion does for the Veterans. I told him that my family had also quite a few stories about the two world wars. After we talked a bit more, I said goodbye to the man and proceeded to walk back to my motorcycle when he called me back. He told me that there were a few people that would like to talk to me and invited me to follow him. Walking behind him through a small party and past a disco bar, we stopped at a door which led to a room/bar with quite a few older gentlemen sitting around. The man that I met outside introduced me to all of them, many of them were veterans.
I spent the entire afternoon talking and listening to their stories. At one moment, one of the men walked up to me and handed me a flag. I recognized it to be the flag that was attached to a large cross near the monument. He proceeded to tell me that each flag at the cross represents a victim of one of the many wars. I was allowed to receive this flag, which represented one of his family members. Shortly after, a second man proceeded to do the same. I was deeply moved by this gesture.
These flags now have a special place at my home in Belgium, seen in photo at right,
It was then and there that I decided that I should do more than just the aimless motorcycle rides that I was planning. I didn't lose this thought when I arrived back to my home country. Shortly after my return, I contacted the Harley-Davidson owners' group, which by now I've already joined through both the Belgian and Pittsburgh chapters. (I would like to take this moment to show my appreciation to my contact person, Ramon, at HOG Benelux. He has been a tremendous help with my research and preparations and has truly been a blessing).
Riding with Purpose
Around this time, there was an exhibition in Ypres, Belgium which showed the statues of "Coming World Remember Me." Each of these 600,000 statues represent a victim of the cruel First World War (1914-1918).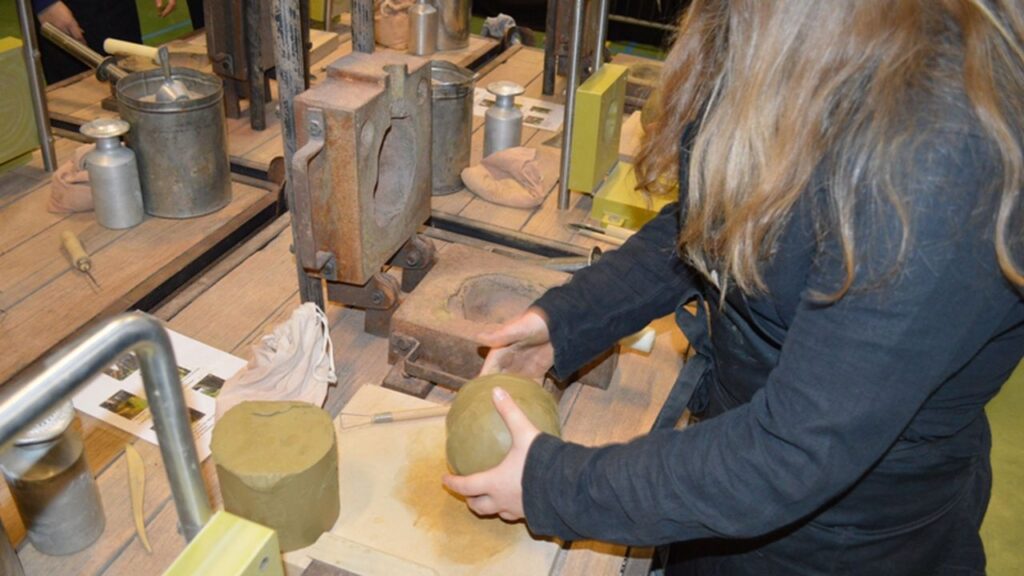 Over four years, 180.000 people made 600.000 figurine from 1.230.000 kilos of clay.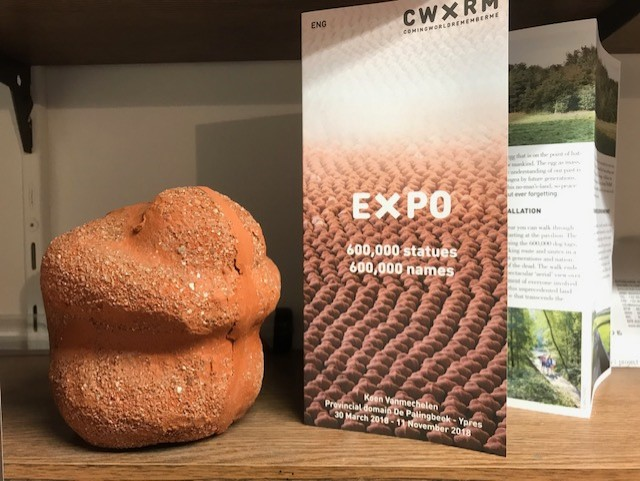 The Statuettes are beautiful people (m/f/x). Crouching figures without gender but with a clearly visible spin, ready to spring back to normal.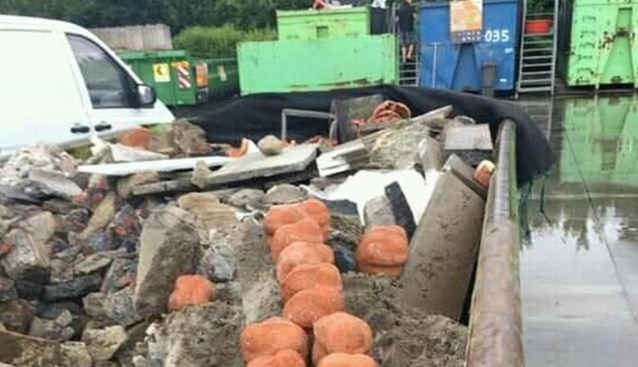 There was an announcement in the Belgian media that people could come and pick up one of the statues. Unfortunately, people started to abuse the system and collected wheelbarrows full of the statues in order to sell them online. Some of the statues were even found at public dumpsters once people found out they couldn't sell them easily. It was a truly sad occurrence and the Belgian government handed out heavy fines to those caught doing this.
In February and March, 4000 volunteers worked in the provincial domain The Palingbeek in Ypres, the no man's land of a century ago.
It is bitterly cold and damp, but the field of figurines grows steadily like an orange puddle.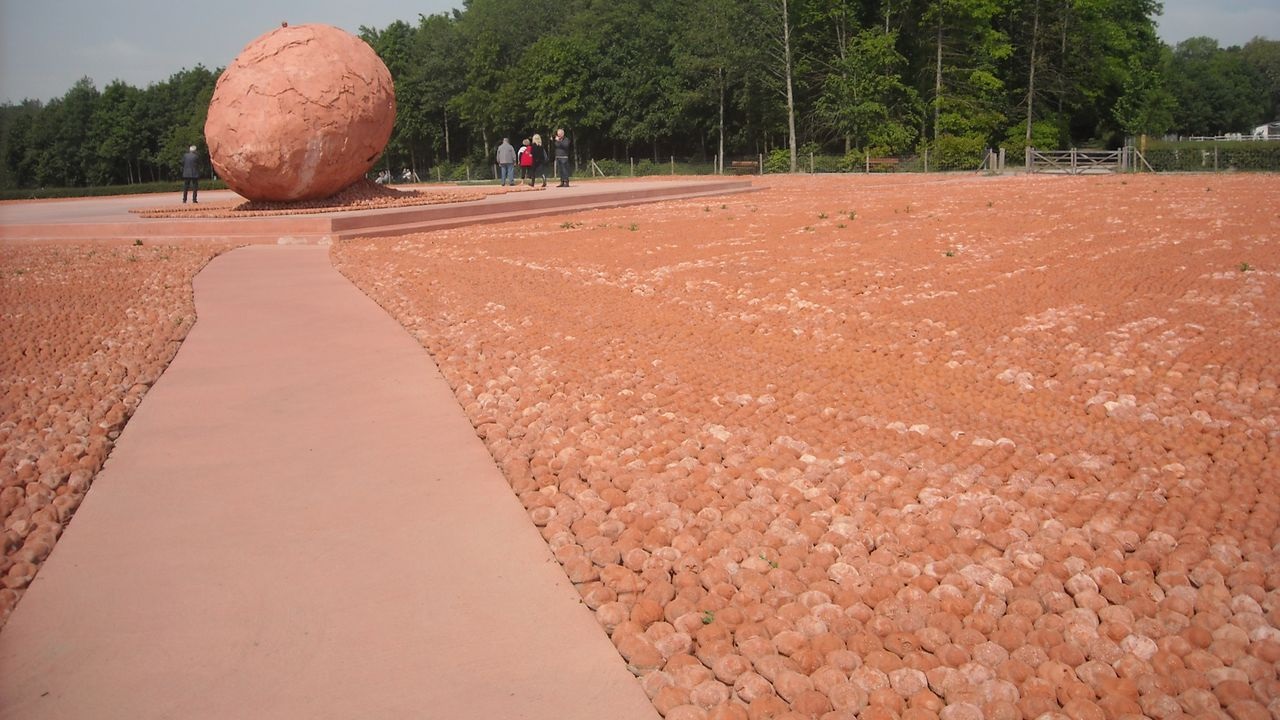 With angelic patience, they arrange the baked clay figurines, the spines neatly aligned in the same direction. In the middle there is a platform with a gigantic primal egg from which another 47.000 smaller statues flow.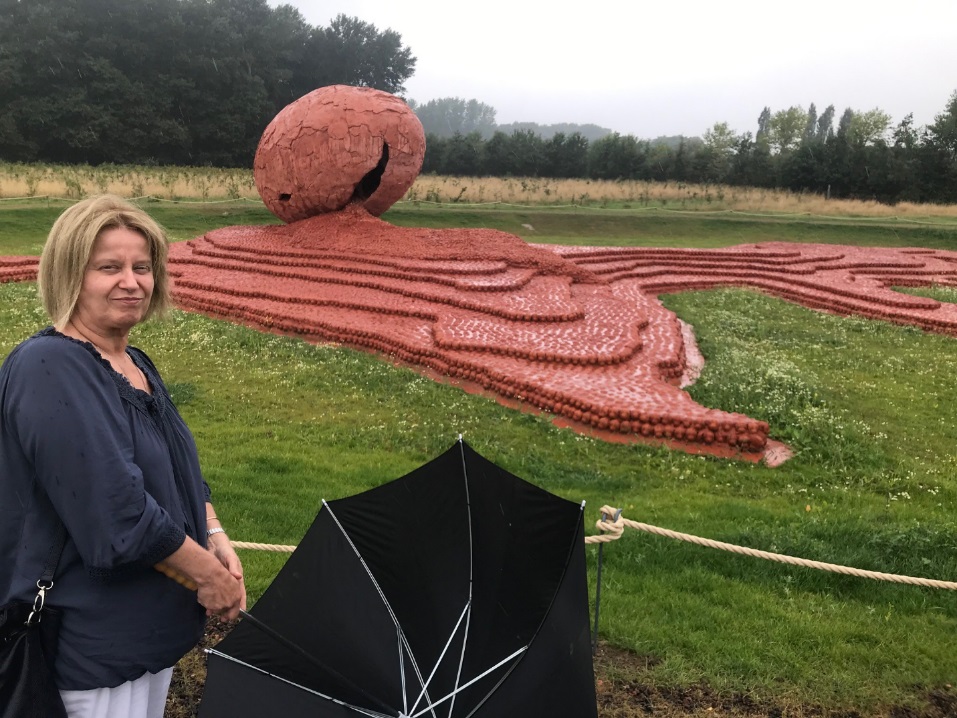 After one of my many trips to Ypres (WWI) where I visited the monuments, I knew exactly what I had to do. Belgium isn't the only place where these statues belong. I believe that the United States should be one of the homes for these precious pieces of art. It became my mission to search places, monuments and people with a relation to WW1 in the United States to whom I could give one of these statues. My thought process was "600,000 statues, surely it couldn't be too difficult to get a few for my upcoming trip to the United States?" However, I quickly realized that even coming into possession of a singular statue would be incredibly difficult. I placed advertisements and let everyone know that I was looking for one of the statues. This took a long time, but a few of my friends decided to donate theirs to my plan. Two Belgian cities as well as a province donated some as well. Finally, a mother of an Ypres guide decided to give me two as well.
I had to declare in writing that I was not going to sell the statues in order for me to collect them.
Now that I had a decent number of statues, a friend that lives in Ypres was able to get hold of a box with the remaining original leaflets.
After a few weeks I finally got my game plan together. I was going to ride along the outer borders of the continental United States (give or take 25,000 kilometers) and tell my story to anybody that was willing to listen. This would both satisfy my hungering for a motorcycle ride, as well as allow me to learn about the United States and its rich military history.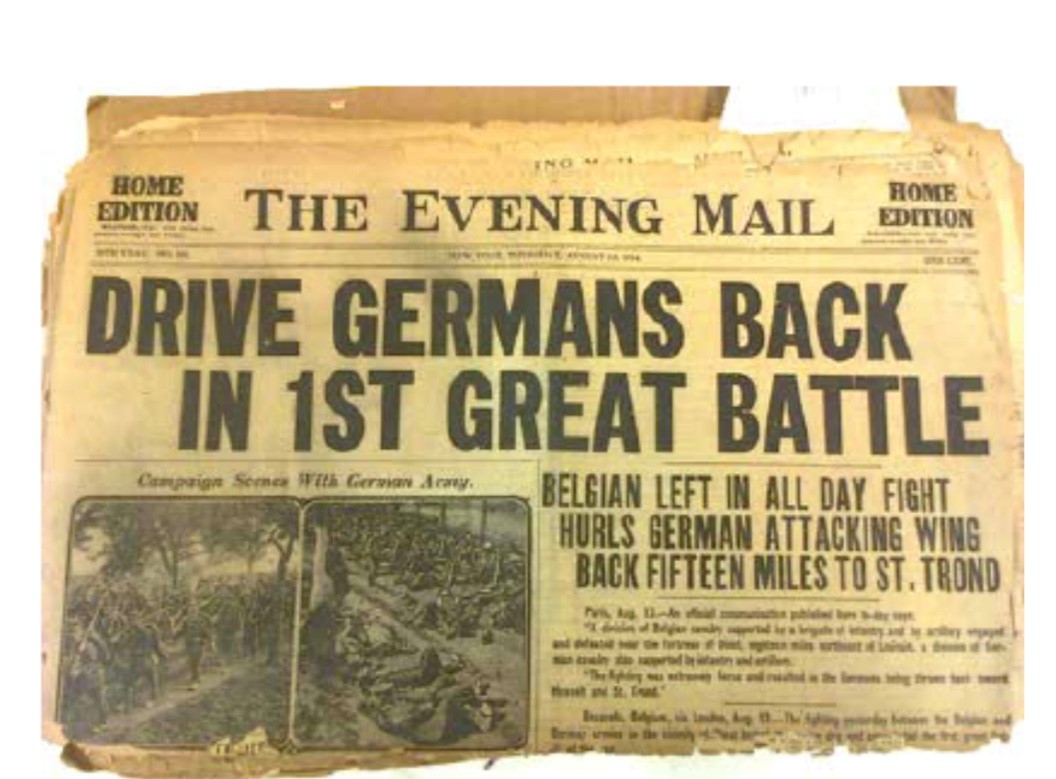 My First journey, December 2019
My first trip turned out to be quite a test ride. The plan was to ride from Pittsburgh, PA (where the temperature was -5 Celsius at that point) to Key West, FL (37 Celsius). After some trial and error, I figured out what exactly I would need in order to complete this trip. I would first drive from Pittsburgh, PA to Washington DC alongside the most outer edge and make my way towards Miami, FL, Key West, FL and back to Fort Lauderdale, FL.
I left Belgium on December 5th and decided to customize my saddle a bit to make the ride more comfortable. My good friends Joel and Judith Feldman allowed me to work on it at their business, Penn Automotive. I reupholstered it and was ready for my ride. On December 8th, I left Pittsburgh, PA and started my first journey. I drove through the Allegheny mountains where the temperatures were 5* Celsius below 0.
After a few hours, I got caught in a heavy rainstorm. This turned out to be such crazy weather, that I had to make frequent stops on the side of the interstate as I couldn't even see the front of my motorcycle anymore. The water streamed all the way down from my neck to the inside of my shoes. I had to, while driving, warm up my hands on the engine block once in a while and couldn't recognize whether I was burning my hands or if they were still freezing. Either way, I lost all feeling in them and had to hold them to my face every so often to feel which one of the two it was.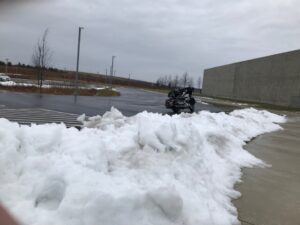 I had the brilliant idea to stop along the way to buy some new dry gloves, which got absolutely soaked only an hour into the trip again. As miserable as I was, I told myself that this was nothing compared to what the soldiers in the European trenches had to deal with. I knew that a warm hotel room was waiting for me, but unlike me, they didn't even have the reassurance that they would make it through the night. I also thought about the soldiers in Bastogne who froze to death in their dugout. At one point, I had 6 pairs of wet gloves (see pictures) which were drying overnight all over my hotel room.
During this ride, I visited the Flight 93 National Memorial and the National War II Memorial & Lincoln Memorial in Washington DC before arriving at the Jacksonville Vietnam Veterans Memorial. The photo at right was taken on December 8th in Somerset County, Pennsylvania, PA at the Flight 93 Memorial.
I wanted to leave behind one of my pamphlets and a badge with my logo on it. I knocked on the door of their office and explained my story and that I would like to leave something behind. Due to COVID19, they refused as they were unable to accept any donations. I didn't understand this whatsoever. I put the pamphlet and badge in a Ziplock bag and dropped it in their mailbox before heading out on the road again.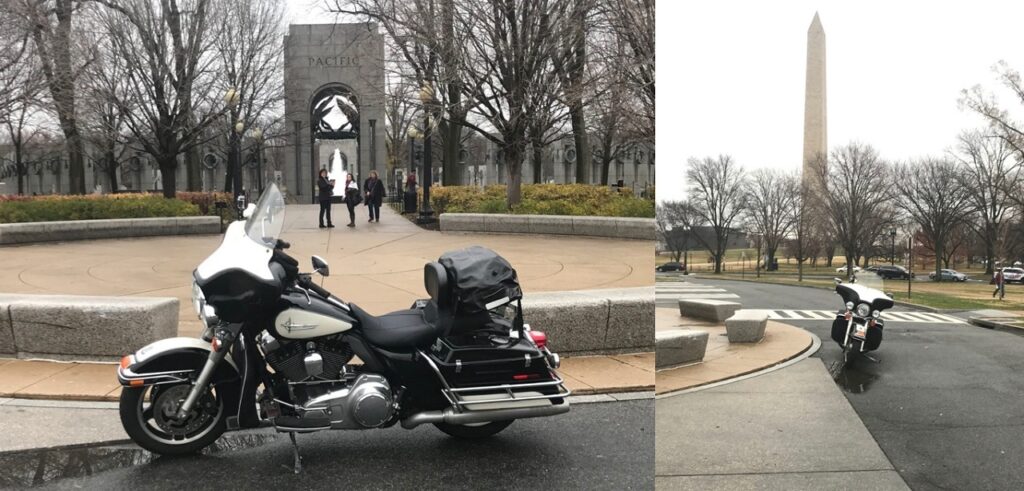 Pictures above were taken on December 9th at the National War II Memorial & Lincoln Memorial in Washington, DC.

On December 13th, I arrived in Daytona Beach FL from my previous stop in Charleston SC. When checking into my hotel, a Lady I was making small talk with informed me about a wreath laying ceremony in the morning. I looked up the location and drove along a fence with the Vietnam Veterans of America emblem on it. I parked my motorcycle and saw a group of people in the distance, holding a memorial. After a little while, a Lady walked up to me asking who I was. I told her my story and she invited me to participate in the memorial. She introduced me to everyone and asked me to tell my story to them as well. I gave a small speech and a few others told me their story as well. After the memorial, the group asked me if I wanted some money for gas. I couldn't believe what I heard, such a kind gesture! It was an incredible day meeting these kind people. Above are pictures of the fences that led me to the memorial, and a group photo of everyone at the memorial.
I continued my journey on December 14th and drove to Titusville FL where I visited the Valliant Air Command, Inc. Warbird Museum, (a staff member gave me a private tour, what a treat), American Police Hall of Fame Museum and Kennedy Space Center. I would like to thank the veteran who allowed me to park my motorcycle in the back of the building, in sight of security.

I arrived in Key West FL after a short stop in Miami FL. On the way to Key West I met a veteran and a friendly lady at a Memorial Park. This veteran was once stationed in Germany. Picture above.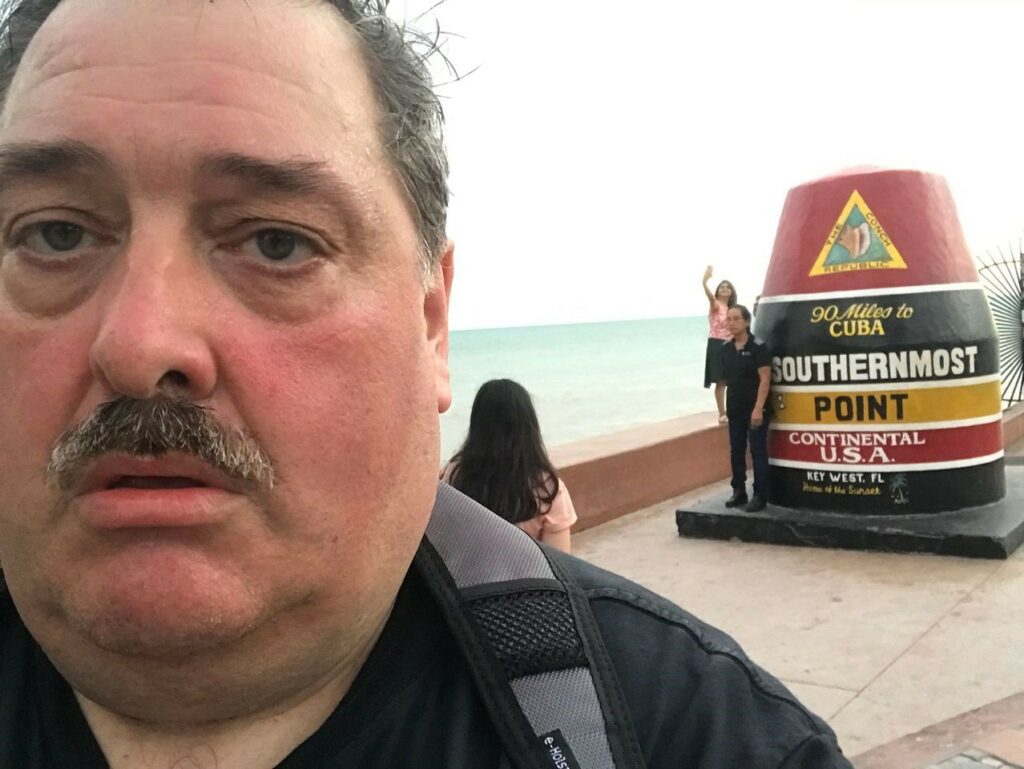 From Pittsburgh to the end of the USA, 90 Miles to Cuba. To end these 90 Miles I would have needed a waterscooter…
On December 17th, I left Key West, FL for Fort Lauderdale, FL. On my way there I contacted the Harley-Davidson dealer Peterson. My bike was in desperate need of an oil change. When I walked in, the shop manager asked me what on earth a Belgian man with a PA license plate was doing in Miami. I told my story and found out that he, Dave Cinelly, was a veteran himself. After talking a bit, Dave proposed that I store my motorcycle at their dealership while I'm out of the country. Every day on this journey, I continued to be more and more amazed by the friendliness of the people I met. I said goodbye to Dave and took a flight back to Pittsburgh, PA to spend a little more time with my daughter before flying back to Belgium with her to celebrate the holidays with our family. I truly enjoyed my first journey and learned some valuable lessons for next time (you would think I had seen it all after riding for 35 years).
My Second journey, March 2020
It was time for the 2nd part of my journey. During my time back in Belgium, I took some more time to try and get some more of the statues. My next task was figuring out how I would approach the donating part. My daughter designed an outline of my motorcycle with the Belgian and United States flag to which I added a poppy and the outline of the United States. She also made a website for my journey (www.embracetheusin80days.com) and I worked on creating a little pamphlet.
With the logo, website and pamphlets made, I was ready for my 2nd journey. I was planning on riding from Miami, FL, through the Everglades and past the Gulf of Mexico, to Houston, TX. I packed my bags and bought a ticket for March 11th to Pittsburgh. I took 2 days to spend some time with my daughter before flying back to Miami on March 13th.
The next day I picked up my motorcycle and rode to West Palm Beach together with the "Alligator Alley" HOG chapter in Fort Lauderdale. There I donated my 1st statue to Donald Stump. Donald Stump's wife's grandfather was a veteran from WWI. They were taking a road trip soon to the northern part of the United States where her grandfather was buried and wanted to leave the statue there.
When I'm back in the north I will also visit his grave.
Below is a picture of me and him (in an orange sweater) together, as well as a page of the HOG chapter's magazine in which I was featured.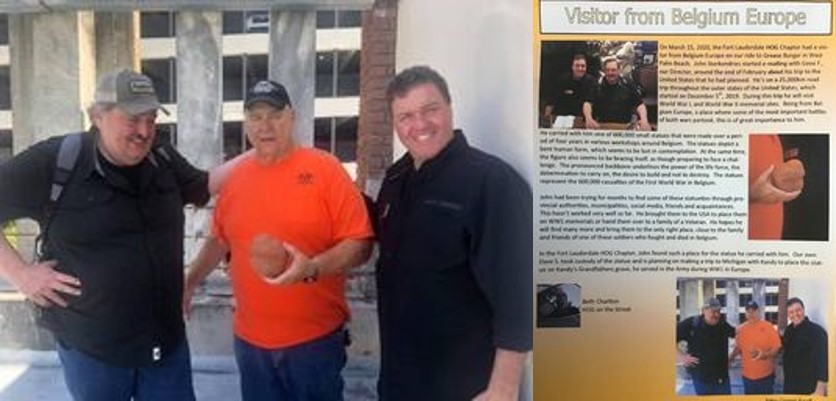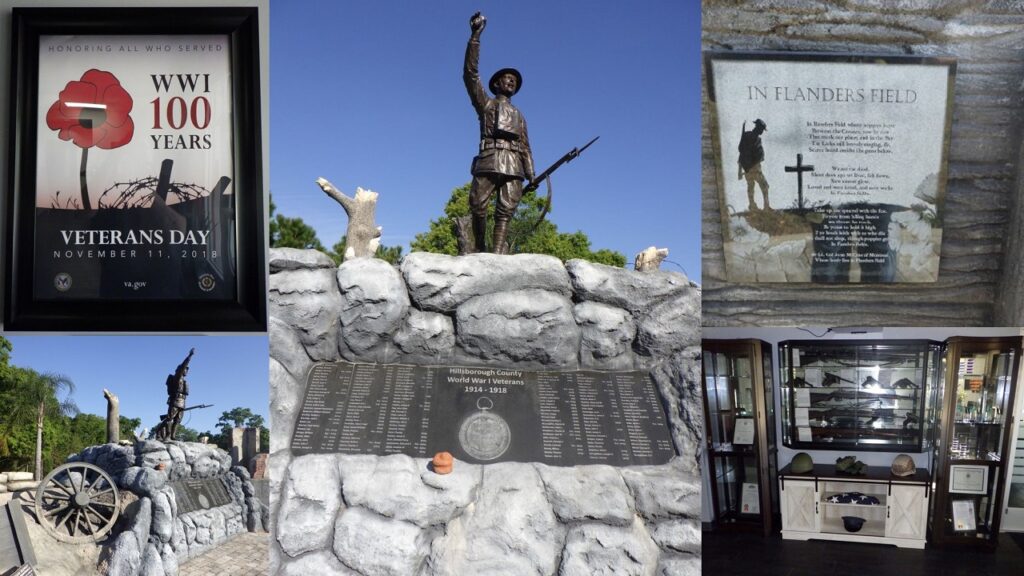 Continuing my Journey, I stopped in Tampa, FL to visit the Veterans Memorial Park and Museum. This is an incredibly impressive location. I introduced myself at the front desk. The front desk was filled with pamphlets and small items that talked about WWI and Ypres. It was very recognizable for me. I asked the people there if I would be able to donate a statue and told them about the history behind them. Unfortunately, due to COVID19, this was not allowed and I was very rudely waved off. I just had to come back when Covid was over. When back in Belgium, I submitted a form for donating it but up until now, I have yet to receive a reply.
In Panama City FL I came into a Sunoco gas station talking to a friendly young man who was standing behind the counter.
He asked me why, coming from Belgium, I was driving an American motorcycle, I told him my story.
That evening I received an email from him.
I was impressed by this young man's interest/attitude.
Leaving an impression, it doesn't have to be a big monument or museum, this boy's mail did the same.
This is what really touched my heart that evening…
Hello I have just read your leaflet and plan to read more of the trip. Your website is beautiful and very organized. The important fact is the message and the tour itself. This tour is spectacular; the message behind it is mesmerizing. I feel the love and dedication you have for this tour and the meaning behind it. It is jaw-dropping and inspires me to pursue my dreams. I want to pay as much respect to your and all who are helping you achieve this dream of spreading awareness!
I just want to applaud your efforts because it is definitely important to preserve the history of what veterans have done for our country. These trophies and the tour itself is not only preserving the future, but it is laying down groundwork for the future! It is extremely important and I am glad to meet the mastermind behind it all. I wish you the best of luck, take care!
From the Perry, FL Gas station cashier you happened to bless on your tour.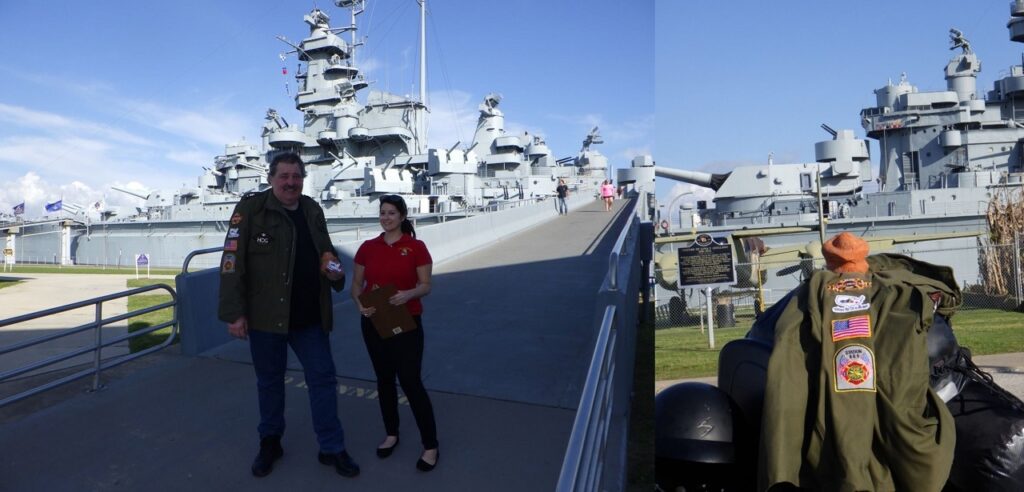 Traveling March 19 from Panama City to New Orleans. LA, I arrived at the warship USS Alabama (photo above) just before closing time. After I introduced myself and did my story, a very friendly Lady asked me if I still wanted to visit the ship, of course I wanted to. What an experience!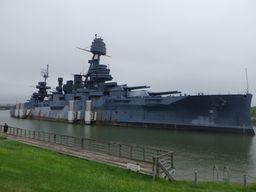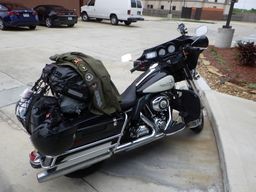 I donated a statuette there. I have also sent an official request for this donation, but I have not received confirmation of this either. It would be nice if I had confirmation that my statuette was exhibited there somewhere.
On March 20th, I drove from New Orleans to Lake Charles. As a lover of Blues music, my heart hurt when I couldn't experience the New Orleans music culture due to COVID19. With the pain in my heart, I drove to Houston, TX the next day. I visited the USS Texas (see picture at left, but once again, COVID19 prevented me from experiencing it fully. COVID19 prevented me from accomplishing much this trip and I flew back to Pittsburgh, PA on the 22nd. Four days later, I took the last flight back to Europe and had an extra overnight overlay in London Heathrow.
This is when COVID19 really took its toll….
---
 Coming soon: The story of the Third Journey
Related posts