Your Free World War I Genealogy Research Guide
WWI Genealogy research is fascinating—and can also be challenging. Record keeping was a bit haphazard in those days, and a fire at the St. Louis National Personnel Records Center in 1973 destroyed much of the archive that existed.
To help you compile your ancestor's Story of Service, we offer Debra Dudek's 'WWI Genealogy Research Guide' as a free resource.
The eBook is 100 pages of 'How to' and 'Where do I find' know-how about constructing WWI stories. It includes non-combatants, such as nurses and volunteers. The Guide can provide a highly informative roadmap to speed your journey.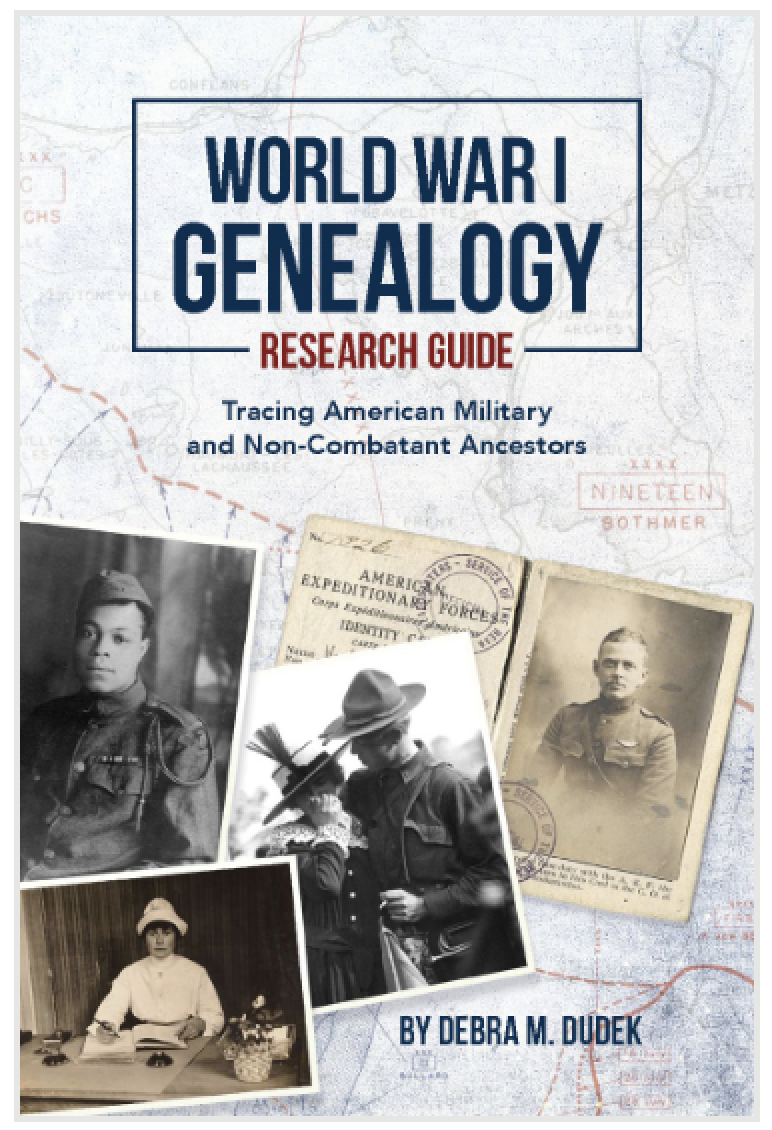 Download your FREE copy and start a journey to discover your WWI Ancestors.
Please fill in the form and we will email you the PDF file.
WWI Genealogy Research Guide