First Colors Ceremony
On April 16, 2021, the American flag was raised over the magnificent national World War I Memorial for the very first time.
A global live broadcast captured the event. It featured recorded remarks by President Biden and included appearances from notable elected officials, military leaders, and personalities in locations across the country, complemented by an entertainment program featuring a diverse array of performers.
First Colors follows the path of an American flag that first flew over our nation's capital on April 6, 2017, commemorating the Centennial Day that the United States went to war in 1917. This Commemorative Flag then flew over the American WWI battlefield cemeteries of Europe, honoring the 116,516 individuals who gave their all during the war. On this day, it returned home to its final destination in Washington, DC where it took its rightful place flying high in perpetuity above the national World War I Memorial.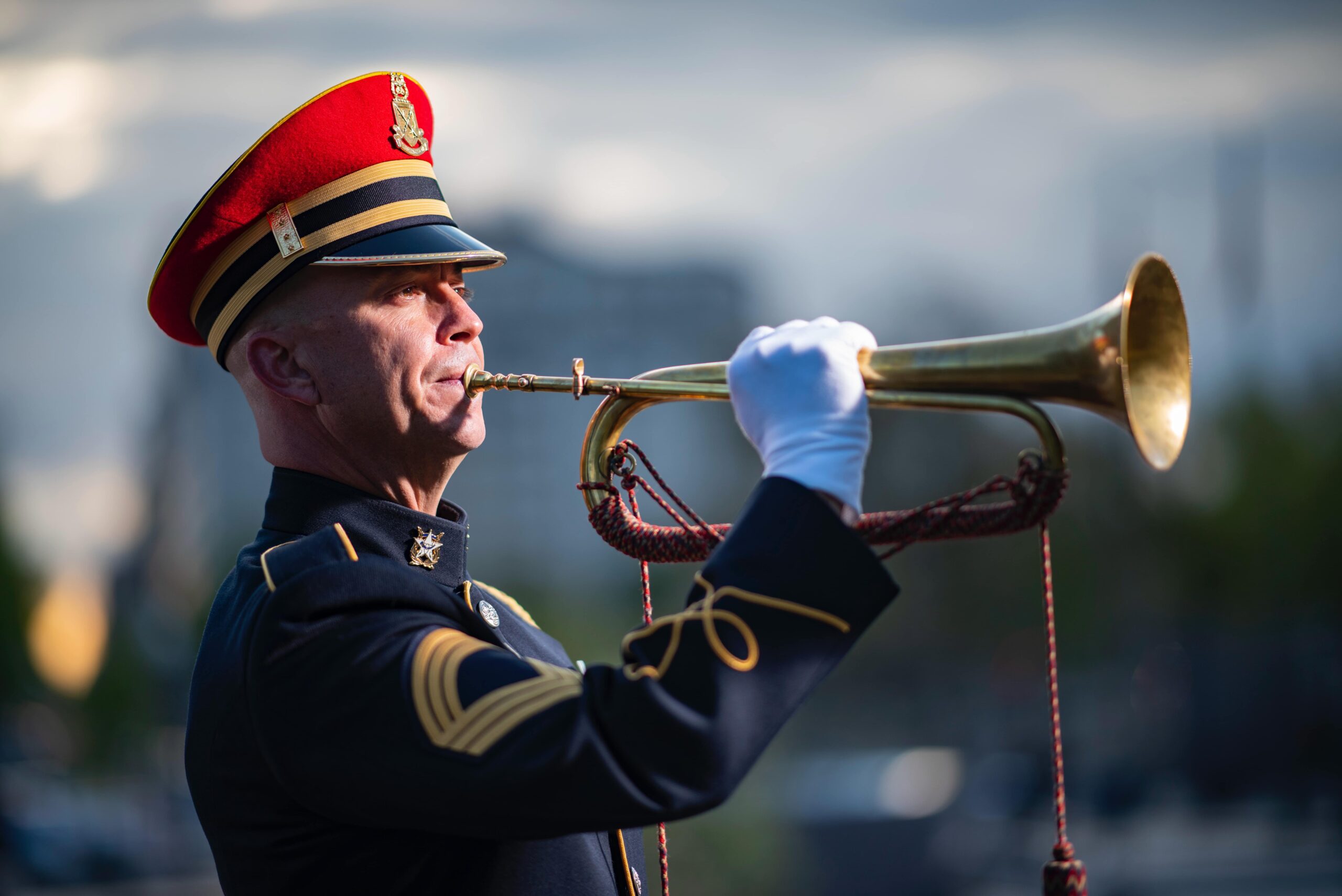 As the National Colors were raised for the very first time over the WWI Memorial, 'Honors to our Nation' was rendered by Master Sergeant Matthew Byrne, a member of The United States Army Band. Known as 'Pershing's Own,' it was established by General Pershing himself. The bugle that Master Sergeant Byrne played belonged to the General. It has been donated to the Doughboy Foundation by Sandy Pershing, his granddaughter-in-law, who never lost faith that this day would come, at last.
Now retired, Master Sergeant Byrne participates in the Daily Taps program as a proud member of the bugler contingent.