First Colors Ceremony at National World War I Memorial Honored with Multiple Awards
via Susan Davis International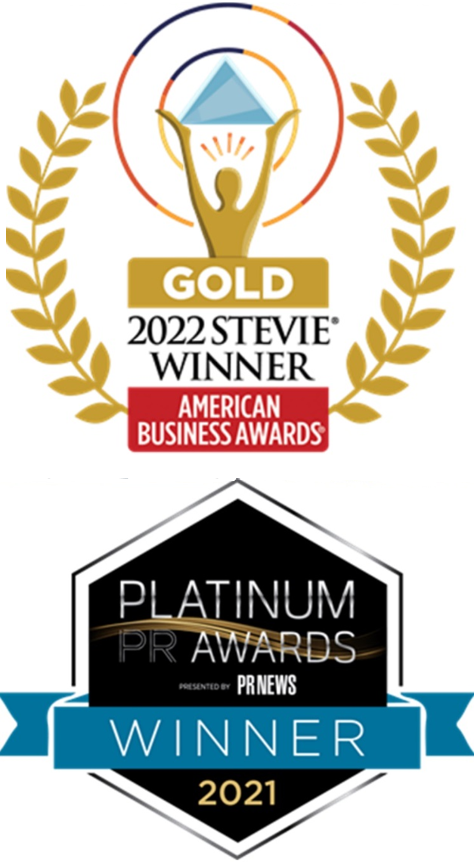 Susan Davis International (SDI), and the United States World War One Centennial Commission have recently been recognized with a Gold Stevie Award for PR Campaign of the Year – Events & Observances for the First Colors Ceremony at the new national World War I Memorial. The Stevie American Business Awards is one of the premier business awards programs in the U.S.
SDI, a full-service international public affairs, strategic communications and special events agency based in Washington, D.C., and the commission have worked together since 2017. SDI has helped the Commission fulfill its mission of honoring the centennial anniversary of the heroism and sacrifice of the 4.7 million Americans who served in World War I.
In spring 2021, SDI led the media outreach for the First Colors Ceremony, the first official raising of the colors at the new national World War l Memorial. The ceremony featured remarks from President Joe Biden and Chairman of the Joint Chiefs Gen. Mark Milley. The flag raising ceremony and opening of the World War I Memorial attracted international coverage from the New York Times, The Guardian, Good Morning America, Gray TV affiliate stations and more.
The First Colors Ceremony also won PRNews' Platinum PR Award for Event PR/Marketing. The Platinum PR Awards have been described as the "most coveted and competitive award" in the communications space. Other recognition of the event includes an honorable mention in the Event PR category for PRNews' Nonprofit awards for the "First Colors Ceremony."
This is not the first time SDI and the World War I Commission have been honored for their work together. In 2018, the American Business Awards honored the "In Sacrifice for Liberty and Peace: Centennial Commemoration of America's entry into World War I" event with a Gold Stevie in the Best Event category. That event took place at the National WWI Museum and Memorial in Kansas City
Finally, in 2019 PR Daily Media Relation awards recognized "A First Look at the National World War I Memorial, Washington D.C" for the Stunt or Special Event category.
---
External Web Site Notice: This page contains information directly presented from an external source. The terms and conditions of this page may not be the same as those of this website. Click here to read the full disclaimer notice for external web sites. Thank you.
Related posts