A century ago, Black World War I vets demanded better care. They got their own VA hospital
Published: 29 September 2023
By Debbie Elliott
via the National Public Radio web site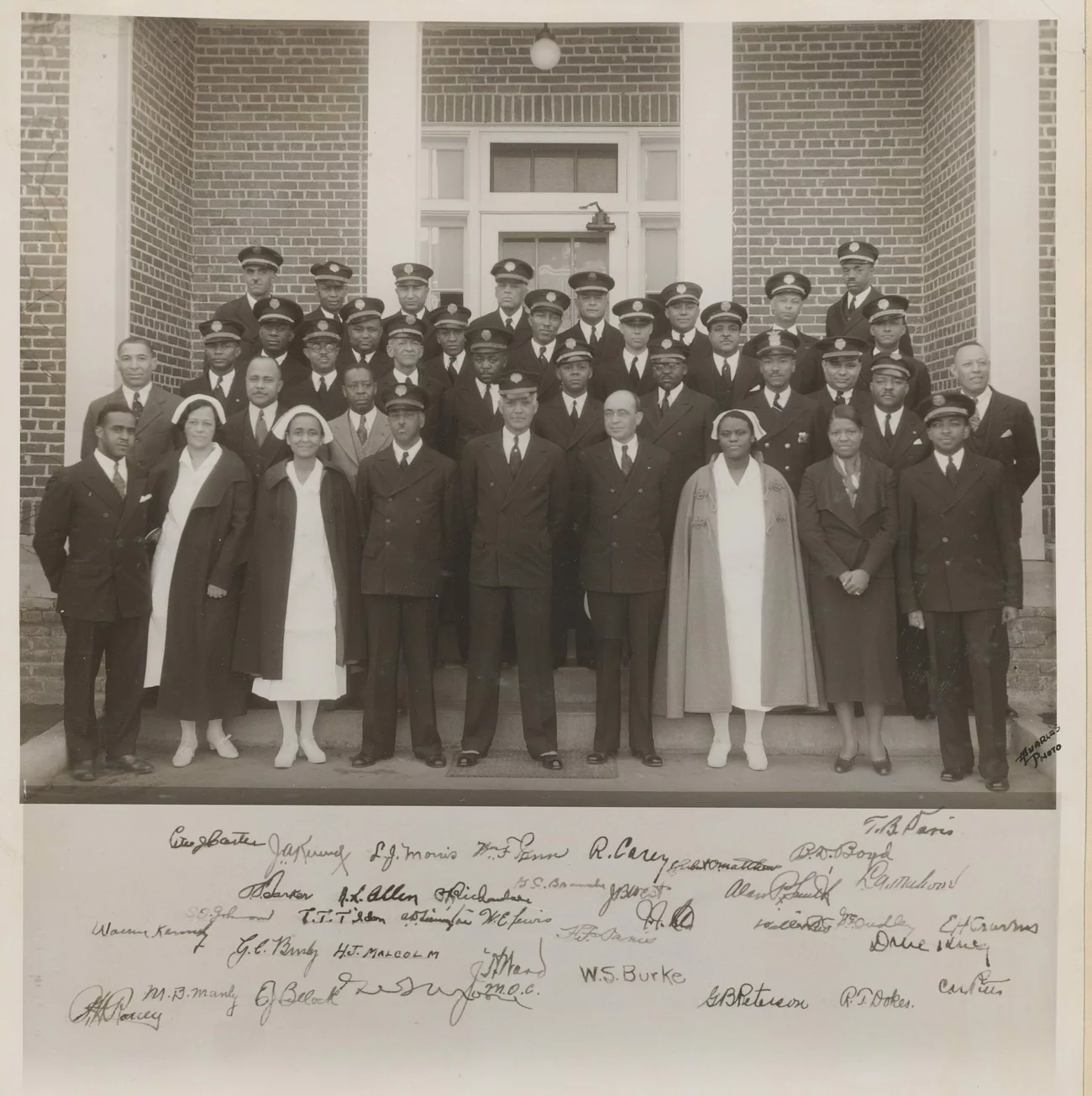 The sprawling leafy Tuskegee VA spans more than 400 acres, and operates like a mini-city. There are outpatient medical clinics, a nursing home, a psychiatric hospital, and a mental health residential treatment program. It also has its own fire station, baseball stadium, bowling alley, and chapel that chimes on the hour.
Some of the buildings here date back a century, to a time when Black soldiers returning from World War I, found healthcare hard to come by in the U.S.
"I kind of think of this as where health equity for veterans began," says Amir Farooqi, director of the Central Alabama Veterans Healthcare System, which includes this Tuskegee campus.
In the early 1920s, the nearby Tuskegee Institute — a historically Black university — donated land to the federal government to build what was originally dedicated in 1923 as the "Veterans Hospital for Negro Disabled Soldiers."
"It really is a piece of history because there was no other VA built like this," Farooqi says. "It was built specifically for veterans of color, Black American veterans and others who were not receiving the same quality of care or access to care following WWI that they really should have been and that they deserved."
Fighting for health equity
He says it was especially challenging in the South due to Jim Crow laws and segregation.
At the time most hospitals were segregated by race, either in different facilities altogether or separated by ward.
"Sometimes the separate wards were in the basement, in the attic, so the question was exclusion," says Dr. Vanessa Northington Gamble, a Medical Humanities professor at The George Washington University, and a scholar of African-American medical history.
"Black soldiers were demanding care," she says. "The Black medical profession was pushing for this because they needed some professional affirmation that that they could run a hospital."
The federal government pledged to build the Tuskegee hospital after mounting pressure from a national campaign by veterans, the Black medical community, the NAACP, and Black newspapers.
It opened in 1923 with 600 beds and 250 patients, with a focus on treating tuberculosis and "shell shock." But there was controversy from the start amid a tense racial climate. Gamble says much of it centered around who was going to be in charge of the federal funding that came with the establishment of a Veterans Affairs facility.
Read the entire article on the NPR web site here:
External Web Site Notice: This page contains information directly presented from an external source. The terms and conditions of this page may not be the same as those of this website. Click here to read the full disclaimer notice for external web sites. Thank you.
Related posts