Your World War I mission: 'Get the Americans onside to help end the conflict!'
By Alasdair Sandford
via the euronews.com web site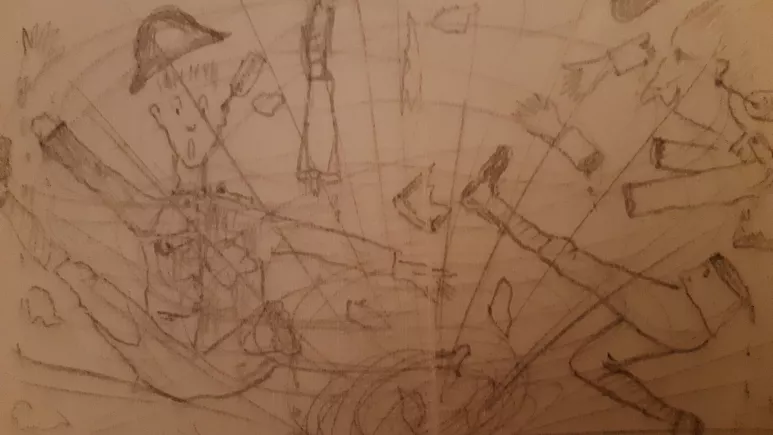 Euronews' Alasdair Sandford tells the story of one British army officer sent to the US in April 1918 to recount his experiences from WWI, part of a drive to raise funds via the 'Liberty Loans' campaign. This soldier was Alasdair's grandfather.
"The object of your journey is… to quicken the interest and enthusiasm of the American people for the war by the narration of your personal experiences," explained the letter marked "secret" from the British Ministry of Information to my grandfather.
A hundred years ago this month, Major L. Gordon Sandford — an Australian who had fought with the British army in France and Belgium and had been injured — duly sailed to New York. He was one of several officers sent to the United States to help raise money for World War I which America had joined the previous year.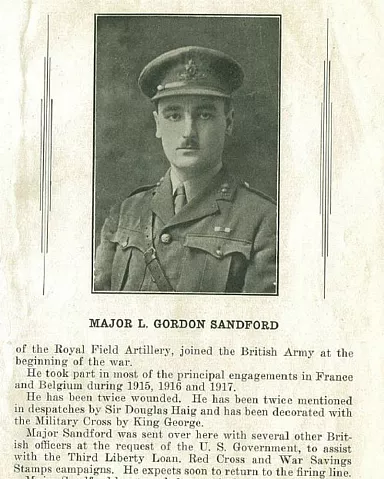 Specifically, he was to take part in the latest "Liberty Loan" campaign. April 5, 1918, saw the launch of the third of four Liberty bond schemes — effectively loans from people and organisations to the government which would later be repaid with interest.
Increasingly, the financial burden for the war against Germany was falling on Washington, and the bonds — often obtained by accumulating war savings stamps — were a way of spreading the cost as widely as possible.
Despite massive publicity and appeals to a sense of patriotic duty (Charlie Chaplin even made a short film "The Bond"), the first two Liberty bonds had raised insufficient funds. The third offering more than $4 billion had still more promotion.
The next six months took the major on a tour of the Midwest, Colorado and also West Virginia. Gordon Sandford spoke to crowds ranging from a couple of hundred to several thousand, describing life on the battlefields of France and Belgium.
'Maimed and bleeding men'
"Britain is impoverished. Her trade is gone, she has placed seven million men on the firing line… it is up to America," he told one meeting in Missouri, encouraging people to support the Red Cross. Its workers are singled out for praise — "humanity in its finest form" — not least when the major himself was injured.
A scrapbook of local newspaper reports, as well as his own sketches and photos from the trenches, reveal details that he never spoke of afterwards.
Read the entire article on the euronews.com web site here:
External Web Site Notice: This page contains information directly presented from an external source. The terms and conditions of this page may not be the same as those of this website. Click here to read the full disclaimer notice for external web sites. Thank you.
Related posts