WWI memorial plans unveiled in time for July 4 in DeKalb
By Megann Horstead
via the Daily Chronicle newspaper (IL) web site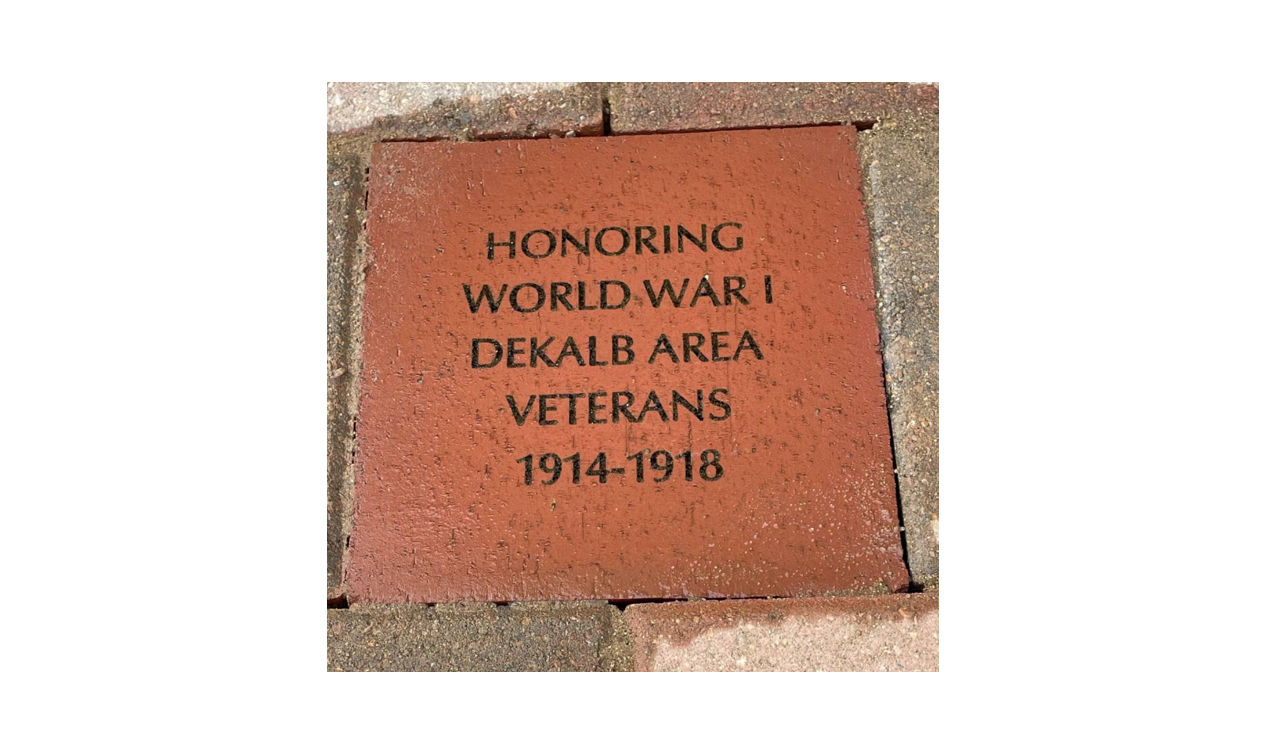 Progress on new DeKalb veterans WWI brick memorial unveiled in time for July 4, final completion set for Nov. 11
Organizers behind a new brick memorial tucked near the Veterans Memorial at the ELKS Lodge in DeKalb honoring local World War I veterans say they will be ready to usher in the Fourth of July holiday by giving salute to those that served.
Progress made toward the development of the newest addition to the Veterans Memorial will be partially done by July 4 and is anticipated to be completed in its entirety by Nov. 11. Those looking to pay tribute as part of their patriotic plans Tuesday can visit the memorial at 209 S. Annie Glidden Road, DeKalb.
Michael Embrey, a local veteran who is helping spearhead the initiative, said that more needs to be done to honor those who served in World War I.
The DeKalb area had about 2,000 men and women who had served in World War I, he said.
"In retrospect in 1917-1918, that was a lot of people from one little country small area and the fact that we lost 65 people also," Embrey said. "That's a pretty high amount from just this small area."
Embrey is working in conjunction with members of the DeKalb ELKS Lodge to make the new veterans brick memorial possible.
"They're 100% supporting of continuing on with this development," Embrey said.
Currently, the veterans brick memorial is a small footprint of 4 feet by feet.
"It's going to expand a lot more," Embrey said. "Adjacent to that little area will be a small lawn garden with poppies, which is significant of World War I. The poppy flower… . In fact, generally every Memorial Day and every Veterans Day, you will see a veterans group selling poppy seeds."
Honoring World War I veterans has long been a part of the city's history.
Read the entire article on the Daily Chronicle newspaper web site here:
External Web Site Notice: This page contains information directly presented from an external source. The terms and conditions of this page may not be the same as those of this website. Click here to read the full disclaimer notice for external web sites. Thank you.
Related posts