WWI anti-ship round taken to pawn shop causes Florida city to reroute traffic
Published: 18 January 2023
By Mark Price
via the Raleigh News & Observer newspaper (NC) web site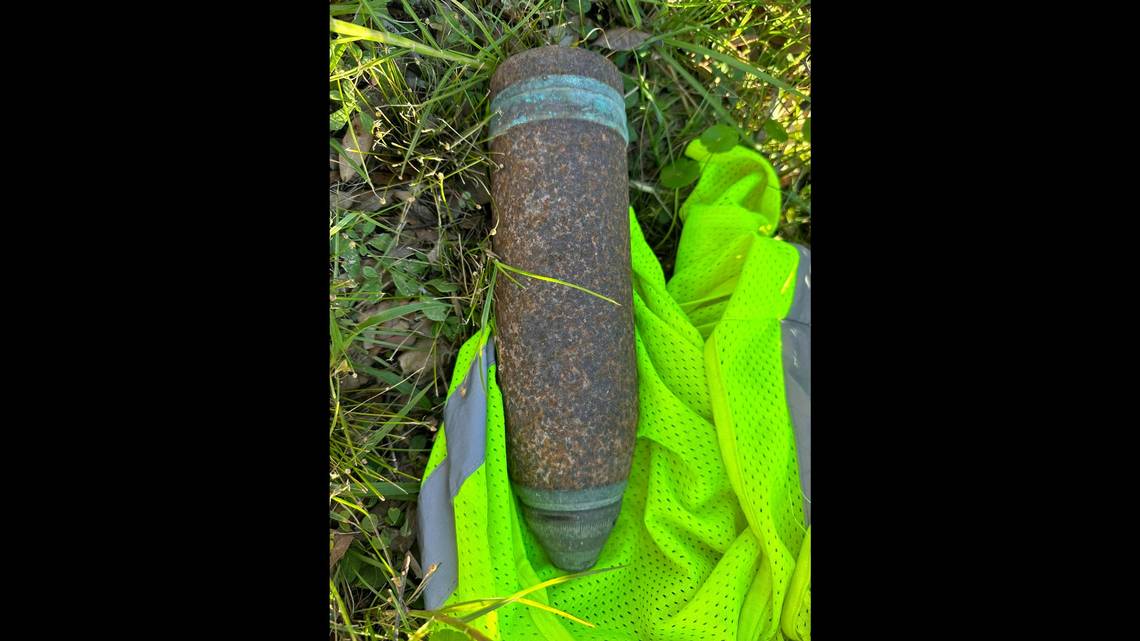 Pawn shops have a reputation for buying the darnedest things, but military projectiles aren't on the list, even if they're antiques.
A customer learned that the hard way when he walked into a pawn shop in North Port, Florida, with a WWI "anti-ship" round and asked how much it was worth.
The North Port Police Department said it was alerted to the potentially dangerous item around 3 p.m. on Tuesday, Jan. 17. The resulting chaos created hours of traffic jams when northbound traffic was rerouted so the U.S. Air Force could safely inspect the "suspicious item."
"The device found turned out to be a WWI anti-ship personnel round which had never been fired," police said. "An individual had attempted to sell the device at a nearby pawn shop who informed them that it could be dangerous. The individual then called NPPD."
World War I ended in 1918, making the round at least 105 years old. It looked like it, too, with a photo showing the shell had the pitted appearance of corroded metal and rust on its cap.
Explosives experts with North Port, Sarasota and MacDill Air Force Base showed up, and the round was eventually taken "without incident" by the Air Force, police said.
The customer who tried to sell the weapon was not identified and the fate of the shell was not revealed. However, it is standard for military explosives teams to detonate unstable weapons from a safe distance.
Read the entire article on the Raleigh News & Observer web site here:
External Web Site Notice: This page contains information directly presented from an external source. The terms and conditions of this page may not be the same as those of this website. Click here to read the full disclaimer notice for external web sites. Thank you.
Related posts