WFMA exhibition a chance to explore post WWI changes in America
Published: 20 October 2022
By Andy Newberry
via the Midwestern State University Texas web site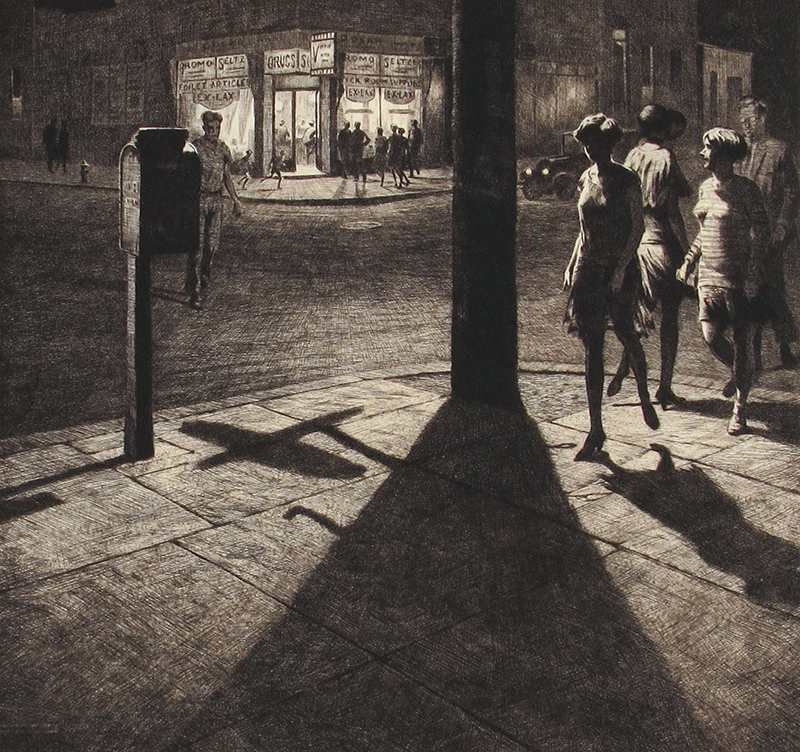 From Boom to Bust brings perspective to upheaval in America a century ago
The Wichita Falls Museum of Art at MSU Texas is offering a chance to explore the many cultural changes that occurred in America 100 years ago following World War I with the exhibition From Boom to Bust: Modernism, Regionalism, & Social Realism (1920-1940).
The exhibition opens on Oct. 20 with a reception from 5-7 p.m. and a gallery talk at 5:30 p.m.
From Boom to Bust brings into conversation a diverse array of American artists, authors, and cinematographers from the economic and cultural boom time of post-World War I America through the devastating bust of the Great Depression. These interwar years fostered an incredibly rich period of artistic production both at home and abroad, inspiring many American artists and writers to rethink the way they saw and depicted the world around them.
"World events, especially war and economic upheaval, always have a great impact on people's lives," WFMA Curator of Exhibitions and Collections Danny Bills said. "Artists and creatives, such as cinematographers and writers, have the tools to illustrate and capture the emotions and conditions of the times. These selections from the permanent collection illustrate what the world went through, the good and the bad."
The exhibition, which invites patrons to explore the cross-fertilization of the arts, features over two dozen artworks from the WFMA's Permanent Collection alongside the groundbreaking films Manhatta (1921) and The Plow that Broke the Plains (1936). Also included are representative books from the period by authors such as Ernest Hemingway, Gertrude
Read the entire article on the MSU Texas web site.
External Web Site Notice: This page contains information directly presented from an external source. The terms and conditions of this page may not be the same as those of this website. Click here to read the full disclaimer notice for external web sites. Thank you.
Related posts