Westchester County resurrects 102-year-old World War I Memorial
By Conor
via the WRRV radio station (NY) web site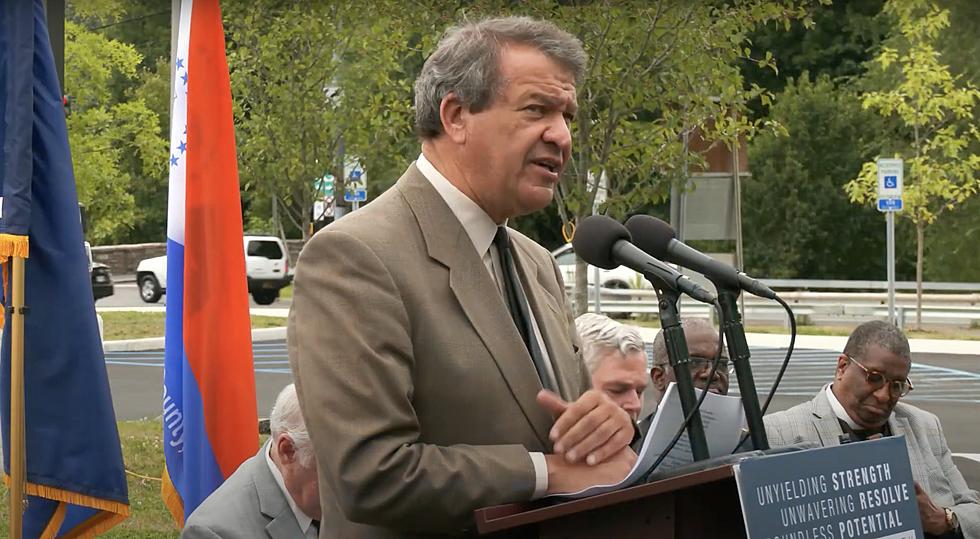 Westchester County held a ceremony on Friday, August 4th rededicating memorial plaques and trees for those who gave their lives in World War I at the Westchester County Center. The event was hosted by Westchester County Executive George Latimer and Veterans Service Agency Director Ron Tocci.
The memorial, which rings the West Lot at the County Center, was partially dismantled when New York State used the lot to erect temporary medical facilities during the height of the COVID crisis.
History of the Memorial
The original memorial, first composed of trees without plaques, was first dedicated on Armistice Day, November 11, 1921. The original memorial was spearheaded by Frederick Gross, founder of American Legion Post 135 White Plains, to honor local soldiers who died in the war. At that ceremony, a parade featured veterans of the Civil War, the Spanish-American War and the World War.
Many important and influential faces attended the 1921 memorial ceremony. William G. McAdoo, U.S. Treasurer under President Wilson, attended the ceremony. The Fort Slocum band provided the music. Fort Slocum on Davids Island in New Rochelle had been a major processing facility for soldiers heading overseas. A box of soil from the Belleau Wood battleground in France was brought to mix with the soil at the memorial.
The original memorial was moved, and a plaque was installed when the County Center was built and rededicated on Memorial Day in 1931.
Westchester County Rededicates Memorial to Fallen Soldiers of WWI
All of the original 49 plaques and trees have been restored by the Westchester County Parks Department, and the fallen soldiers were remembered Friday with a reading of their names by White Plains Mayor Tom Roach, Parks Department Commissioner Kathy O'Connor and Veterans Service Agency Service Officer Dan Griffin, who was instrumental in the effort to restore the memorial. Griffin is also Commander of White Plains American Legion Post 135, whose original commander, Frederick Gross, had first proposed the idea for the memorial after the war in 1919. You can see the full ceremony below.
Read the entire article and watch the video on the WRRV web site.
External Web Site Notice: This page contains information directly presented from an external source. The terms and conditions of this page may not be the same as those of this website. Click here to read the full disclaimer notice for external web sites. Thank you.
Related posts