#VeteranOfTheDay: Navy Veteran Lenah S. Higbee
Published: 26 December 2022
By Sarah Concepcion
via the VA News web site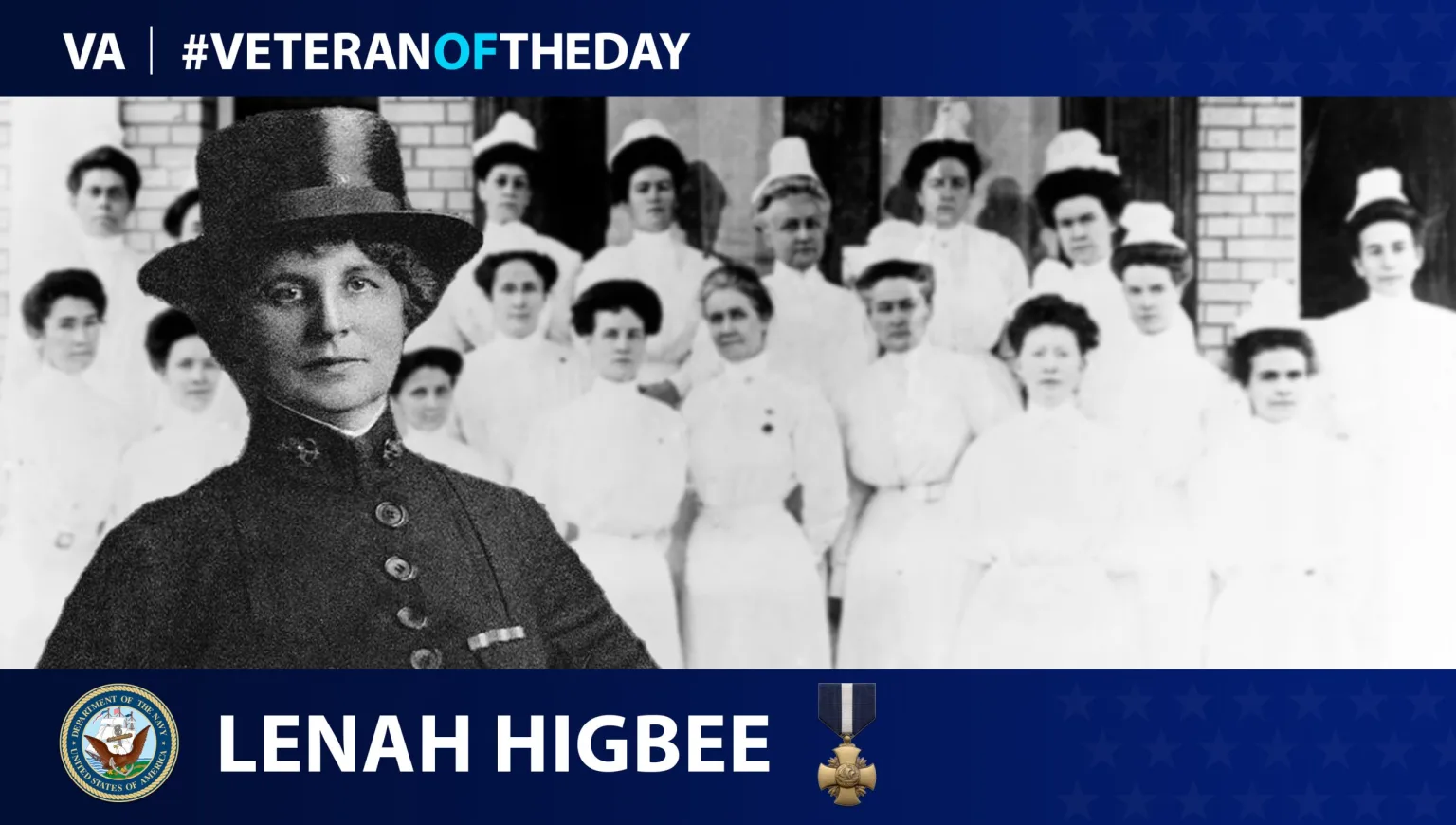 Originally from Chatham, New Brunswick, Canada, Lenah S. Higbee came to the U.S. to study nursing. She completed training at the New York Postgraduate Hospital in 1889 and began working as a surgical nurse for a private practice. During this time, she met Marine Corps Lt. Col. John Henley Higbee. They married in 1899.
After her husband's death in spring 1908, Higbee volunteered for the newly formed Navy Nurse Corps program. In October, she was admitted as part of the "Sacred Twenty": the first group of female nurses to serve in the Navy.
Based on her skill and experience, Higbee became a chief nurse during the spring of 1909. Then, when the first superintendent of the Navy Nurse Corps resigned in 1911, she was appointed to take her place. She worked with the Bureau of Medicine and Surgery in Washington, D.C. and sought to improve the conditions of her fellow nurses. As superintendent, she lobbied for better pay, military-provided living quarters and more opportunities for fieldwork.
When Europe entered World War I, Higbee appeared on numerous health care committees to prepare for the possibility of U.S. involvement. She also recommended that nurses be assigned to transport ships. When the U.S. entered World War I in April 1917, she oversaw nurse teams deployed to the front lines in France and Belgium, and hospitals in England, Scotland and Ireland. Higbee also worked alongside her fellow nurses to treat sick patients during the Spanish flu pandemic and oversaw the expansion of the Navy Nurse Corps.
By the end of World War I, over 1,300 Navy nurses had served in hospitals in the U.S., the United Kingdom and France. According to a 2020 news article, a contemporary paper wrote in June 1918 that "The most needed woman' is the war nurse… In reality, the war nurse is a soldier, fighting pain, disease and death with weapons of science and skill. […] She goes prepared to share the risks and fortune of war, ready to make any sacrifice." In November 1920, Higbee received a Navy Cross for her work; she was the first female living recipient to get the medal.
Read the entire article on the VA News web site here:
External Web Site Notice: This page contains information directly presented from an external source. The terms and conditions of this page may not be the same as those of this website. Click here to read the full disclaimer notice for external web sites. Thank you.
Related posts