Two World War I Submarines Sunk by Mines With Dozens on Board Discovered
Published: 8 September 2023
By Aristos Georgiou
via the Newsweek magazine web site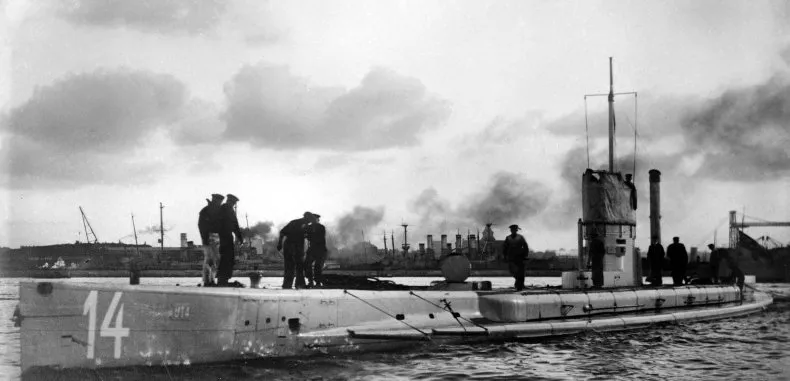 Maritime archaeologists have identified the wrecks of two World War I-era German submarines at the bottom of the sea floor.
Researchers found the wrecks in the North Sea off the coast of Belgium this month, local media outlet VRT NWS reported.
Both of the submarines are thought to have been sunk by mines during the war, one of the deadliest global conflicts in history. The international conflict, which unfolded between 1914 and 1918, resulted in millions of military and civilian deaths.
Considered one of the most important geopolitical events of the 20th century, the conflict resulted in the fall of four great imperial dynasties, fueled the Bolshevik Revolution in Russia and planted the seeds for the outbreak of World War II two decades later.
Among the casualties of World War I were the two German submarines that researchers have recently identified in the North Sea a few miles from the Belgian port of Zeebrugge.
The North Sea, which lies between Great Britain, Denmark, Norway, Germany, the Netherlands, Belgium and France, is filled with the wrecks of ships, warplanes and submarines. Many remain unidentified.
The existence of wrecks at the locations where the two German submarines sank has been known for some time. But only recently have divers been able to get close enough to identify them, thanks to good water conditions.
The location of the wrecks remained a mystery for more than 100 years until divers were able to successfully identify them this month.
Both submarines were used by the Imperial German Navy, which controlled the waters off the Belgian coast during WWI. One of the submarines is a type "U-5" U-boat measuring around 187 feet in length, which was commissioned prior to the war in 1910.
The craft sunk off the Belgian coast in December 1914 with all 29 crew members perishing in the incident. It is believed that the sub, which was armed with four torpedo tubes, struck a mine off Zeebrugge. The wreck remains largely intact and is well-preserved.
The other sub is a type "U-14" U-boat measuring around 112 feet in length, which was designed for laying mines. Before its operations in the North Sea, the UC-14 was used by the Austro-Hungarian navy in the Mediterranean Sea.
Read the entire article on the Newsweek web site.
External Web Site Notice: This page contains information directly presented from an external source. The terms and conditions of this page may not be the same as those of this website. Click here to read the full disclaimer notice for external web sites. Thank you.
Related posts