This Black Iowan saved hundreds of soldiers in WWI.
Published: 25 January 2023
By Courtney Crowder
via the Des Moines Register newspaper (IA) web site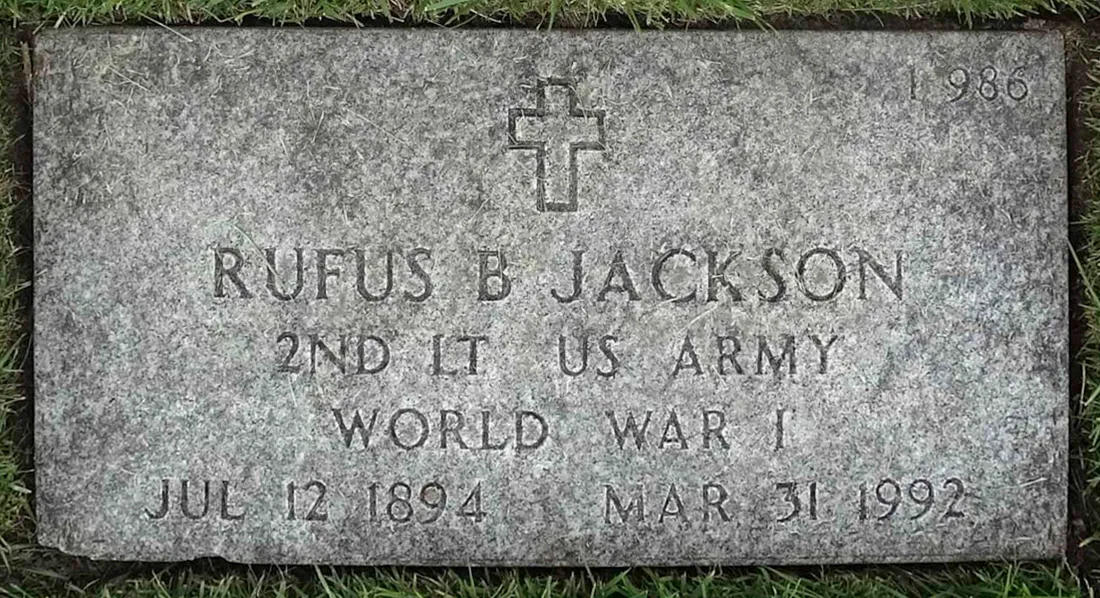 Should he have received a Medal of Honor?
The bodies of his friends, men he'd grown to call brothers, lie just out of reach, twisted and mangled amid the battlefield's muddy sludge.
Every pause in the machine guns' violent hail allows the wind to carry the screams of those still alive. Grown men begging for their Gods or their mothers or their homes, an ocean and a world away. Their pain is almost as palpable as the haze of mustard gas lingering in the trenches, slowly eating at their fellow soldiers' skin.
More than 100 Black American soldiers have fallen in the chaos, adding to an already high body count from the past few days of offenses. And more are coming over the top every second.
It is a massacre. A nightmare made real.
After months of grunt work building roads and patrolling towns, 2nd Lt. Rufus Jackson — a boyish-looking Black 22-year-old who'd forgone his senior year at Iowa State College to join the American effort in World War I — has spent the past few days being christened into combat.
With the thunderous boom, boom, boom of shells rattling his men's bones day and night, sleep comes in short spurts — if it comes at all. Same with supplies. Water is gone. Rations, too. Most sustain themselves on bread baked with sawdust for mass and brought haphazardly to the front in rucksacks.
Now ammunition is running low.
But their orders are clear: Keep moving forward.
Read the entire article on the Des Moines Register web site here:
External Web Site Notice: This page contains information directly presented from an external source. The terms and conditions of this page may not be the same as those of this website. Click here to read the full disclaimer notice for external web sites. Thank you.
Related posts