The US Navy built 12 concrete ships for World War I
Published: 28 December 2022
By Blake Stilwell
via the We Are The Mighty web site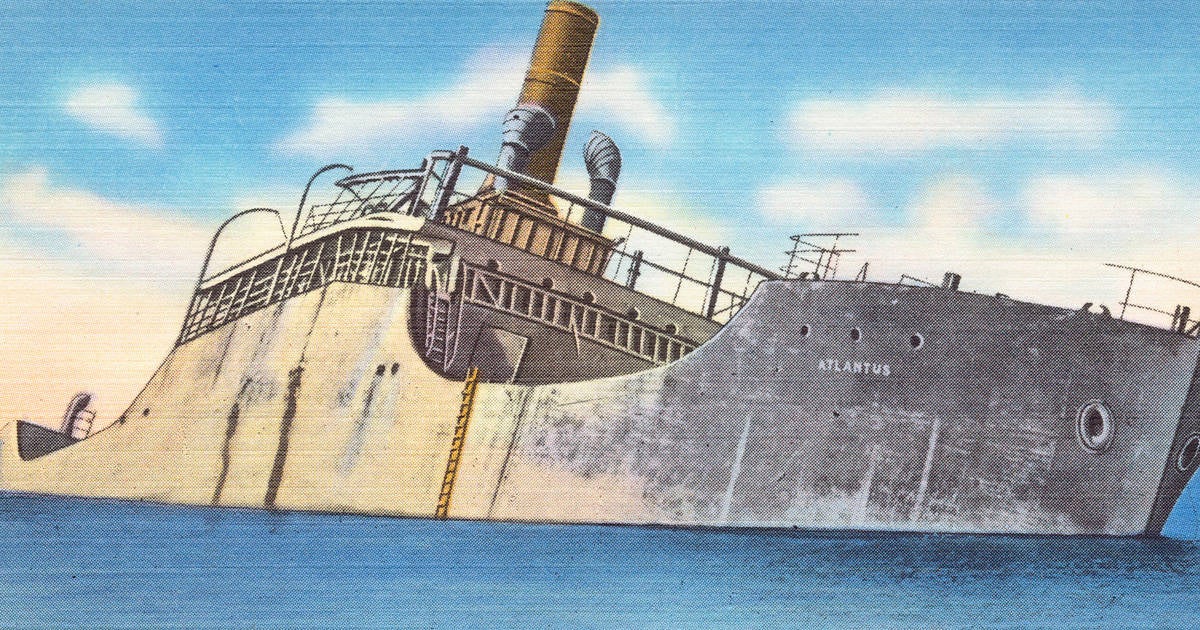 During World War I, steel for building ships was in short supply. While American President Woodrow Wilson was determined to keep the U.S. out of the war, he didn't want America's Merchant Marine to be left unbuilt. So he approved the construction of 24 ships made from concrete to the tune of $50 million ($11.4 billion adjusted for inflation) to help build American shipping capacity.
Concrete, while cheap and readily available, is expensive to build and operate when it comes to ships. They need thick hulls, which means less room for cargo. Only 12 were ever built and by the time they were ready, the Great War was over.
A website dedicated to this "experiment in ship building," ConcreteShips.org, keeps track of what happened to these 12 innovations.
Here are the 12 concrete ships built for World War I
SS Atlantus
The Atlantus was a steamer that was sold as a ferry landing ship. Before she could ever be used for that, she broke free during a storm and grounded near Cape May, New Jersey, in 1926.
She's been falling apart ever since but what's left can still be seen from shore.
SS Cape Fear
A good example of the drawbacks of using concrete for shipbuilding, the Cape Fear ran into a cargo ship in Rhode Island, shattered, and then sank with 19 crewmen lost.
SS Cuyamaca
The Cuyamaca was stripped down in New Orleans after she was built. She was then converted into an oil barge. Like other concrete ships hauling oil in the Gulf of Mexico, not much is known about her final resting place.
Read the entire article on the We Are The Mighty web site here:
External Web Site Notice: This page contains information directly presented from an external source. The terms and conditions of this page may not be the same as those of this website. Click here to read the full disclaimer notice for external web sites. Thank you.
Related posts