The Santa Claus Ship of WWI is needed again
Published: 10 December 2022
By William Lambers
via the Greenfield Recorder newspaper (MA) web site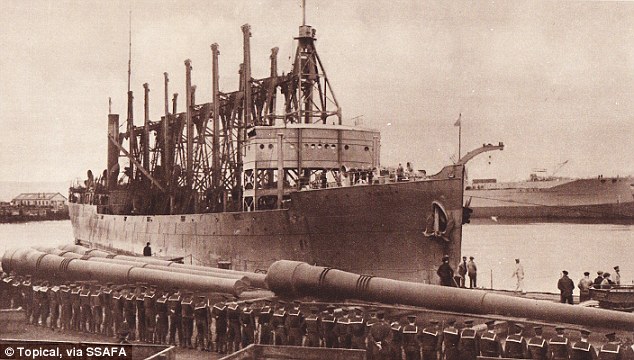 Author Lilian Bell had a wonderful idea for Christmas. The year was 1914 and she could not stop thinking of the suffering children in Europe as World War One raged. She had to help them.
Lilian knew that Americans would gladly share their Christmas with the children of war-torn Europe. She just needed to reach everyone with a way to share.
Lilian wrote, "I knew if I asked them to load a ship with Christmas toys for the little orphans of the war I would present an idea which would capture the imagination of every child who heard the plan."
That is when Lilian Bell's idea of the Christmas Ship, or Santa Claus Ship, was born. The ship would collect toys, food and other gifts to be shipped for Christmas to children in Belgium, France, Britain and other countries impacted by World War One.
Lilian was able to move her plan to action with enthusiasm and the help of newspapers. She started in Chicago where she was born. She met with the editor of the Chicago Herald and told him "If you take it up, you will be making history."
And soon the idea of the Santa Claus Ship was spread nationwide in newspapers, which led to many donations from the community. Lilian's dream began to turn to action.
Donations were collected across the country. Logistics and shipping were arranged. Americans opened their hearts and gave to the Santa Claus Ship. The U.S.S. Jason was the vessel used to transport about 6 million gifts to the children of Europe for Christmas 1914. The frightened, cold and hungry children of war-torn Europe were not forgotten at Christmas.
The Santa Claus Ship brought the children of Europe at least a little joy amid the war and some hope that there was still good in the world. The children needed hope that the horror of war would someday end.
Read the entire article on the Greenfield Recorder web site.
External Web Site Notice: This page contains information directly presented from an external source. The terms and conditions of this page may not be the same as those of this website. Click here to read the full disclaimer notice for external web sites. Thank you.
Related posts