The Real World War I Story Behind The Movie Killers of the Flower Moon
Published: 26 October 2023
By Doughboy Foundation Staff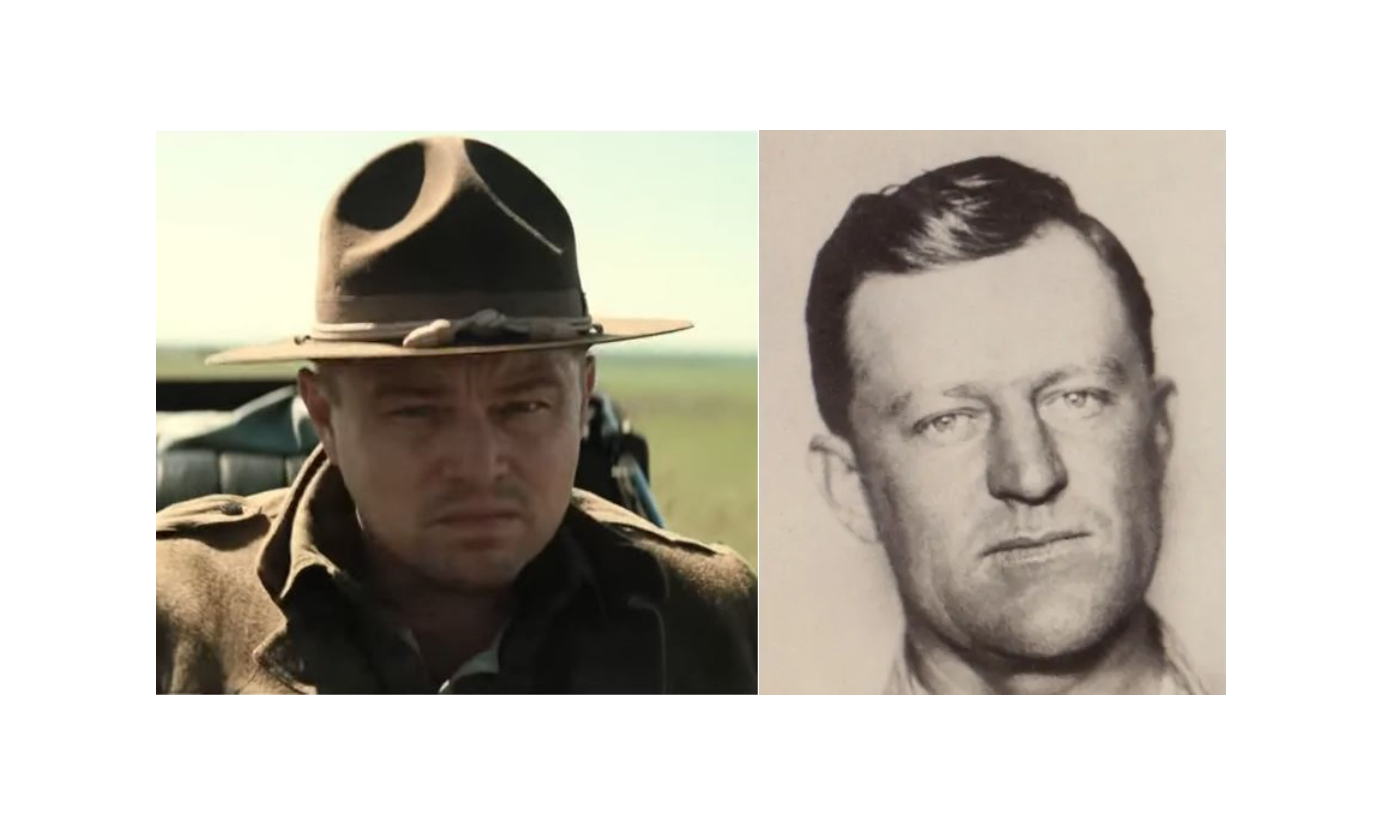 In the trailer for the new movie release Killers of the Flower Moon, ambivalent bad guy Ernest Berkhart (portrayed by Leonardo DiCaprio) wears a distinctive World War I Doughboy uniform in the opening scenes.  Berkhart's WWI military service is noted referentially in various publications writing about the new film. For example, Time magazine calls  him "white World War I veteran, Ernest Burkhart."  Slate refers to him as "Ernest Burkhart (Leonardo DiCaprio), newly arrived in town after military service in World War I. " The Cinemaholic web site, in an article headlined "Is Ernest Burkhart Based on a Real Person?," dismisses the issue with the curt statement that "Following a brief stint in the military, Burkhart moved to Fairfax, Oklahoma" while confirming that, yes, Ernest George Berkhart was indeed a real person.
And yes, indeed, it appears that the real Ernest Berkhart did actually serve in the United States Army in World War I, as a Cook.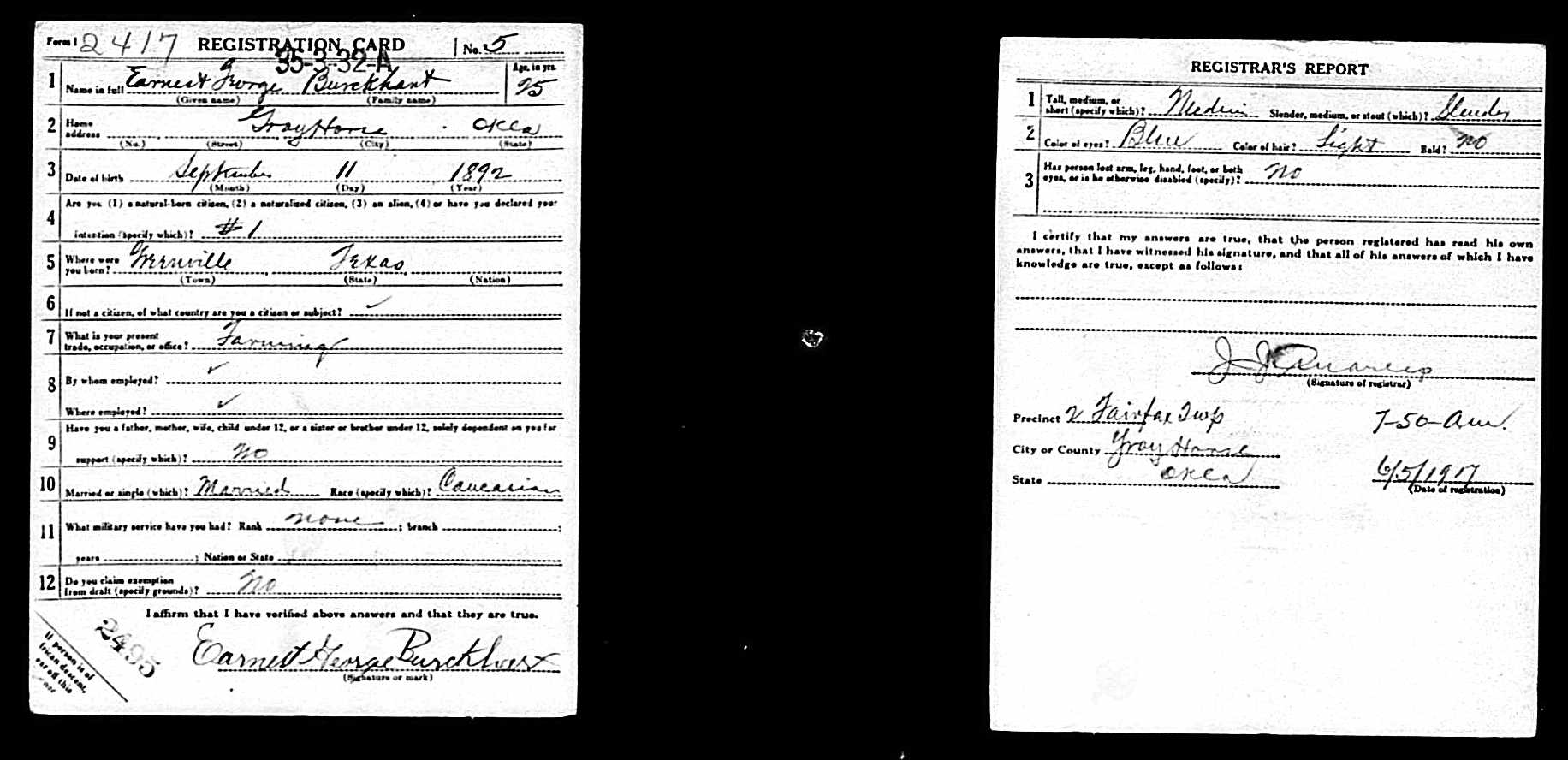 He registered for the Draft on June 5, 1917 in Fairfax Township, Oklahoma.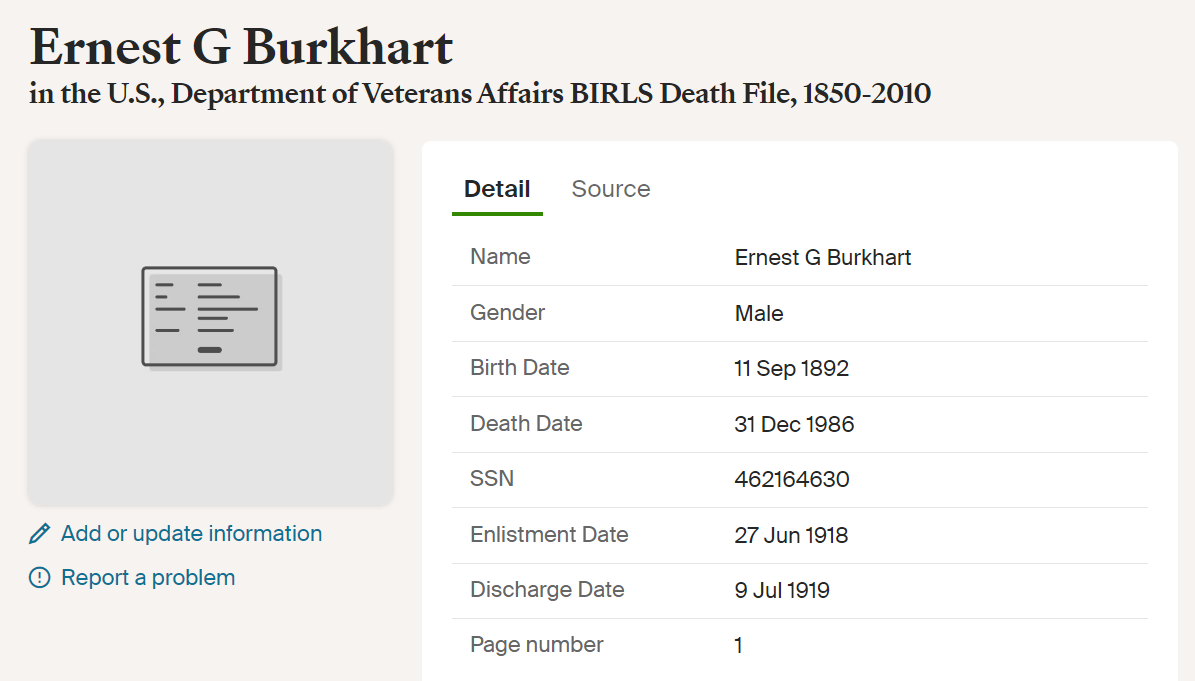 According to indexed information contained within his Veterans BIRLS Death File, he began his military service on June 27, 1918.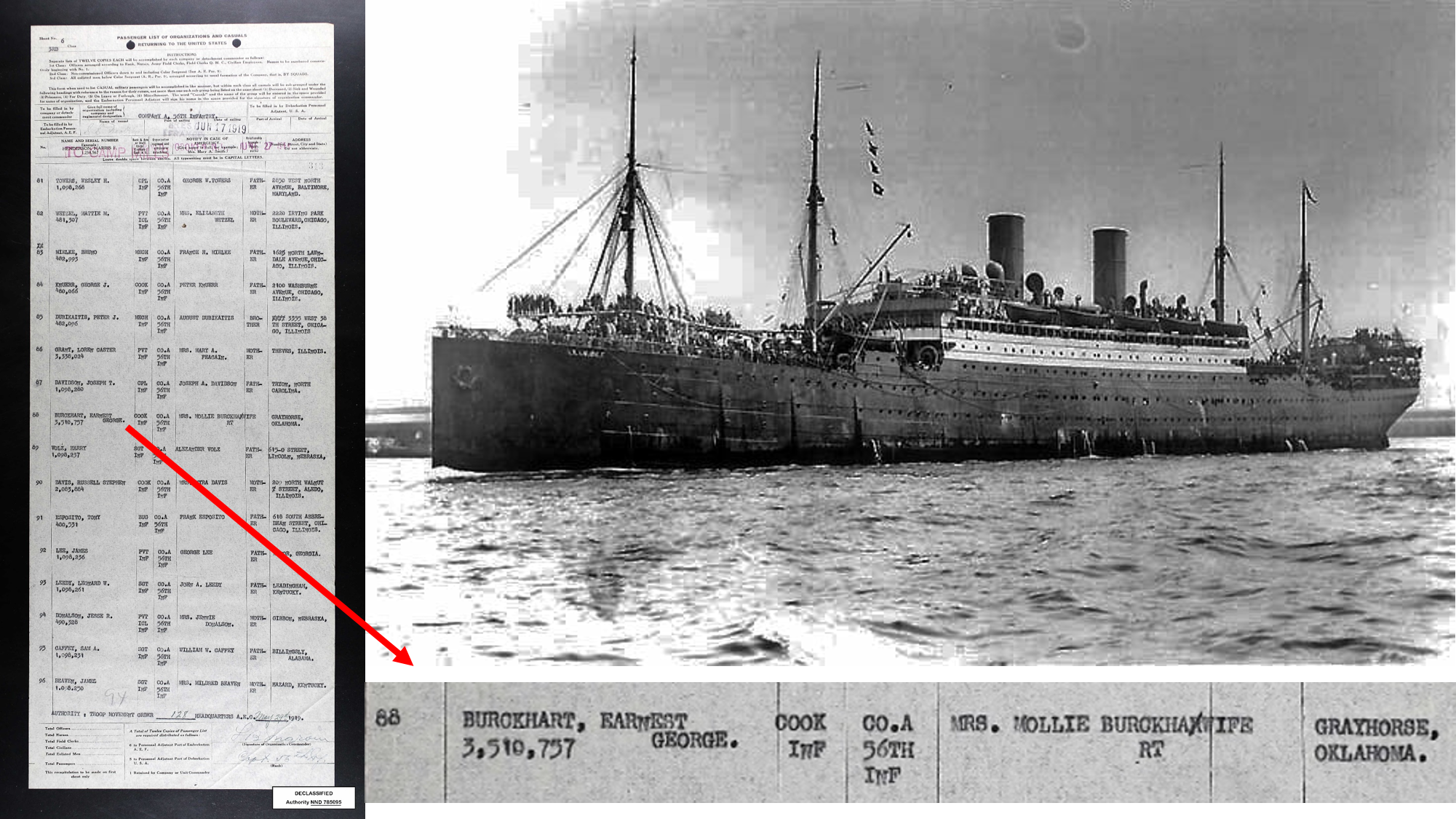 He served overseas for an unknown period of time until sailing back to the United States from the Port of Brest, France on June 17, 1919 as a Cook with Company A, 56th Infantry aboard the USS Mobile.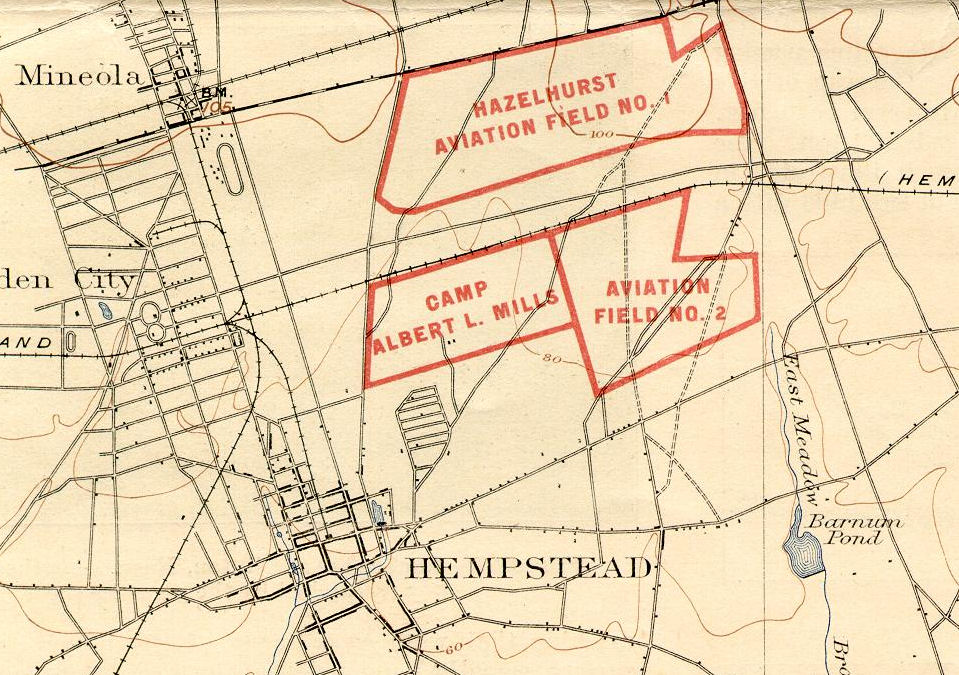 After arriving in Hoboken, New Jersey on June 27, 1919 (coincidentally the anniversary of the beginning of his military service in accordance with the date on the BIRLS Death File) he was then sent on to Camp Mills in Long Island, New York.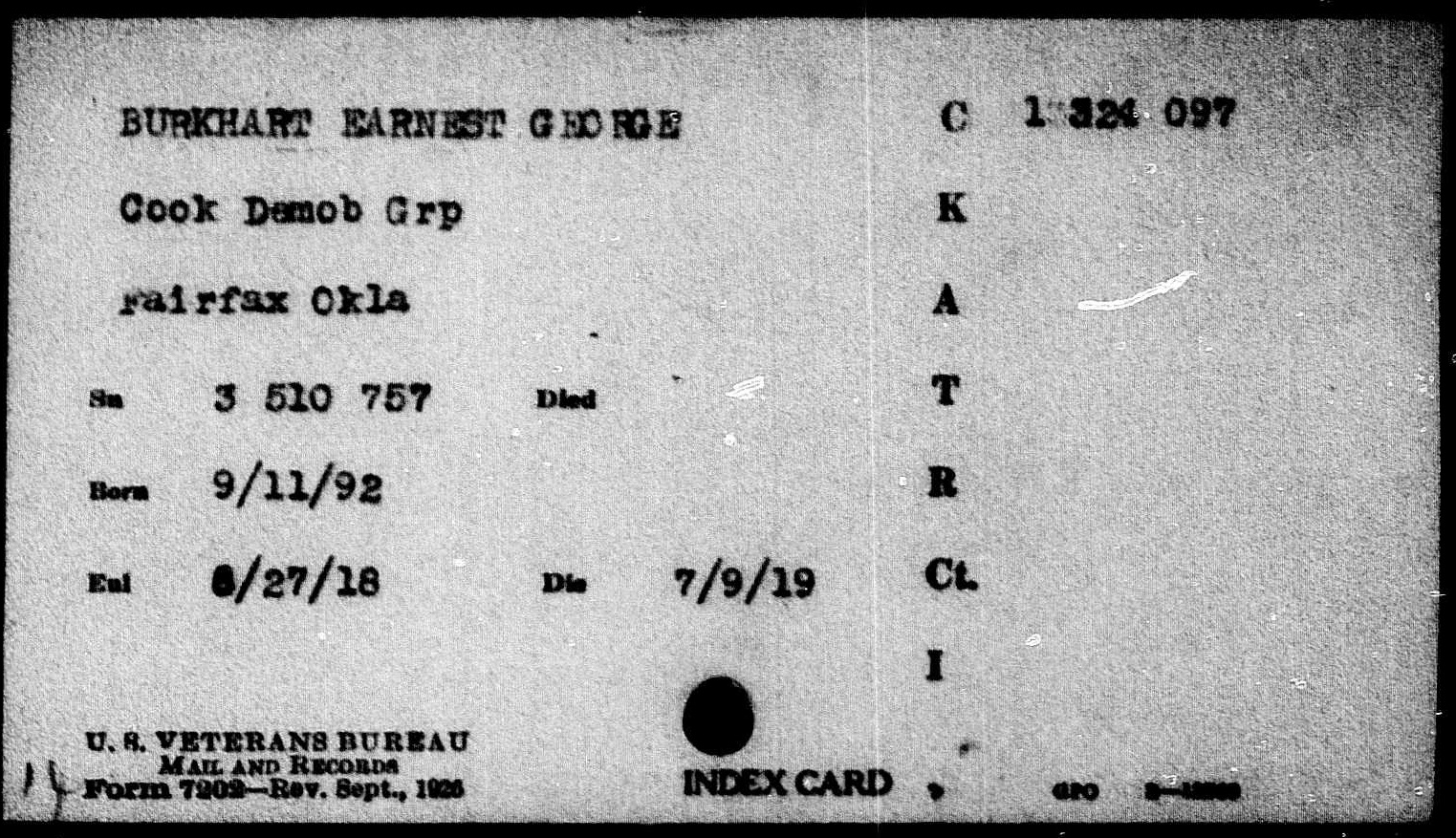 His last assignment was as a Cook with a Demobilization Group as per his Veterans Index Card, and he was ultimately discharged from military service on July 9, 1919.
So even if Killers of the Flower Moon is only based on a true story, it is clear that Ernest Berkhart really was a World War I veteran, even though he, otherwise, was also, clearly, not a very nice person…
---
There's a whole lot of information up above about Ernest Berkhart's military service in World War I. But guess what? Information about the World War I military service of your ancestor, family member, friend of the family, or pretty much anyone you know, is available to you through the great research tools provided by the Doughboy Foundation and the World War I Centennial Commission.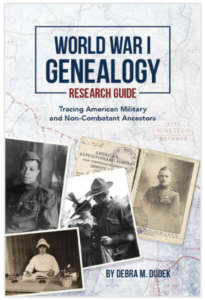 Ordering the Free World War I Genealogy Research Guide from the Doughboy Foundation is a good place to start. You may also find the "Finding Your WWI Ancestors" webinar from the World War I Centennial Commission useful to view before beginning your research.  The Documenting Doughboys section and the WWI Genealogical Research Resources section of the Family Ties area of the World War I Centennial Commission web site offer a wide range of resources to help you start your research on any World War I soldier, sailor, airman, or Marine.
Elsewhere, the National Archives World War I Centennial page offers some useful links as well, including photography links in the "More Resources" section. The World War I in Pictures page at the Library of Congress also holds extensive collections of WWI images. You may also want to check the Library of Congress' Veterans History Project.
You can also search the American Battle Monuments Commission (ABMC) Burials and Memorials register to locate a soldier's grave site, if the individual was killed in action and is buried in an ABMC cemetery. The Find a Grave web site is also an extremely useful tool for finding where an individual was interred.
Once you discover more about your ancestor's or relative's World War I service, please consider submitting the information and any photos or documents you find concerning their service to the Doughboy Foundation's Stories of Service page, using the submission form here.
You can also honor your ancestor or relative by dedicating the playing of Daily Taps at the National World War I Memorial to their memory.
Here's hoping that all the World War I veterans you discover were actually indeed really nice persons. Good luck with your search!
External Web Site Notice: This page contains information directly presented from an external source. The terms and conditions of this page may not be the same as those of this website. Click here to read the full disclaimer notice for external web sites. Thank you.
Related posts