The Girls in Navy Blue
Published: 20 November 2022
By Ashley Hasty
via the Hasty Book List web site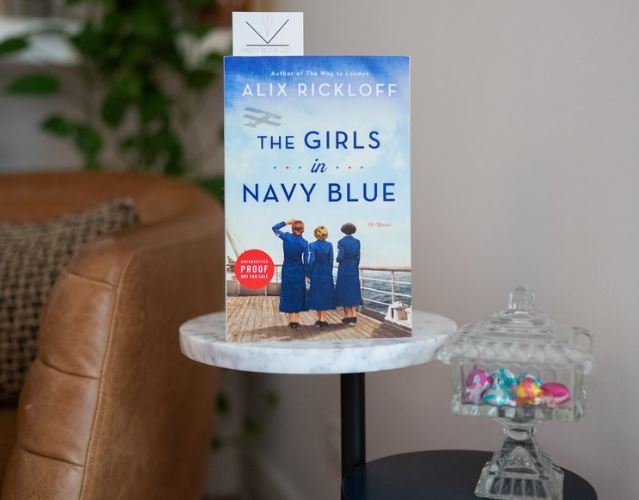 Book Feature – The Girls in Navy Blue by Alix Rickloff
HBL Note: If you're a fan of historical fiction (and even if you aren't) you may have noticed that a lot of historical novels are set during WWII. Some readers love this time period and others are ready to branch out into new times and stories. If you're in the latter group and are wanting something outside of the tried and true (but not TOO far outside that comfort zone) then perhaps consider diving into this WWI novel by Alix Rickloff, THE GIRLS IN NAVY BLUE.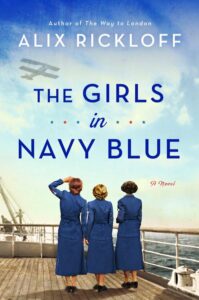 Described as perfect for fans of Jennifer Chiaverini, Fiona Davis, and Lauren Willig, THE GIRLS IN NAVY BLUE is a dual-timeline story set between 1918 (when the world is experiencing their first world war and the US navy allows women to join its force for the first time in history) and 1968 when the estranged niece of one of the girls in blue receives a postcard dated 1918 revealing unknown details about her aunt during that time. Scroll down to read more.
"Telling an elegant tale about a mother and daughter trying to find themselves in the midst of two very different world wars, Alix Rickloff establishes herself as an up-and-coming talent in the historical fiction genre." — Stephanie Dray, New York Times bestselling author, on Secrets of Nanreath Hall.
From the publisher:
1918 – America is at war with Germany, and, for the first time in history, the US Navy has allowed women to join up alongside the men. Ten thousand of them rush to do their part. German-American Marjory Kunwald enlists in the Navy to prove her patriotism. Suffragette Blanche Lawrence to prove that women are the equal of men. And shy preacher's daughter Viv Weston in a desperate attempt to hide from the police.
Even as the US military pours into France and the war heats up, the three yeomanettes find friendship and sisterhood within the Navy. But all their plans for the future are thrown into chaos when Viv's dark past finally catches up with her.
Read the entire article on the Hasty Book List web site here:
External Web Site Notice: This page contains information directly presented from an external source. The terms and conditions of this page may not be the same as those of this website. Click here to read the full disclaimer notice for external web sites. Thank you.
Related posts