The Armchair Historian: WW1 From the American Perspective
Published: 25 October 2022
By Griffin Johnsen "The Armchair Historian"
via the Armchair Historian YouTube channel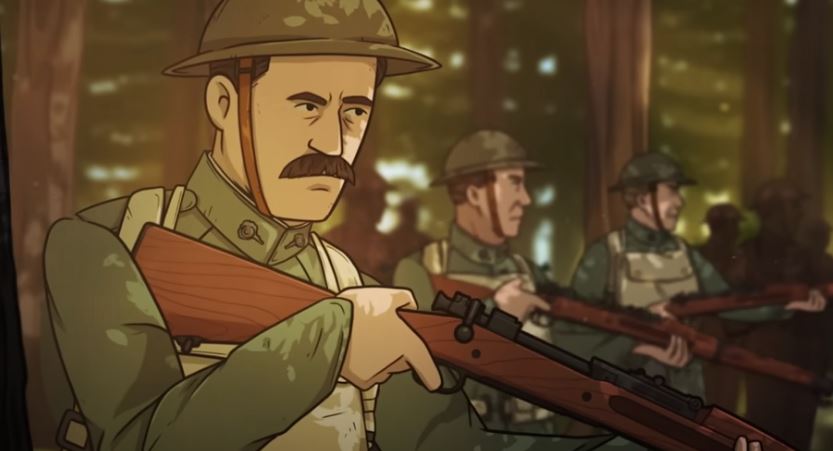 The Armchair Historian LLC specializes in producing educational and entertaining animated history videos, primarily 20th-century military history.
I started this channel in June of 2016, but our first video came out in November of 2017. I was 18 at the time and did all of the research, animations, editing, and some of the art myself. As our channel grew I brought on more and more experts to improve our animation, scriptwriting, and illustrations. Now we are a team of around 70, and create videos on YouTube, run our streaming service "Armchair History TV," and design historical strategy games with our new studio "Armchair History Interactive."
A popular series of ours are "perspective" videos that aim to inform viewers about the lesser-discussed side of major events such as India in the Second World War or Argentina in the Falklands War. We've been meaning to create more videos covering the First World War, an overlooked conflict in historical media. Because of the United States' late involvement in the war, the American perspective is often neglected and we wanted to create a brief overview video about why America joined the war, and the role they played once they entered the conflict.
External Web Site Notice: This page contains information directly presented from an external source. The terms and conditions of this page may not be the same as those of this website. Click here to read the full disclaimer notice for external web sites. Thank you.
Related posts