Swashbuckling World War I correspondent launched his reporting career in Minneapolis
Published: 12 August 2023
By Curt Brown
via the Star Tribune newspaper (MN) web site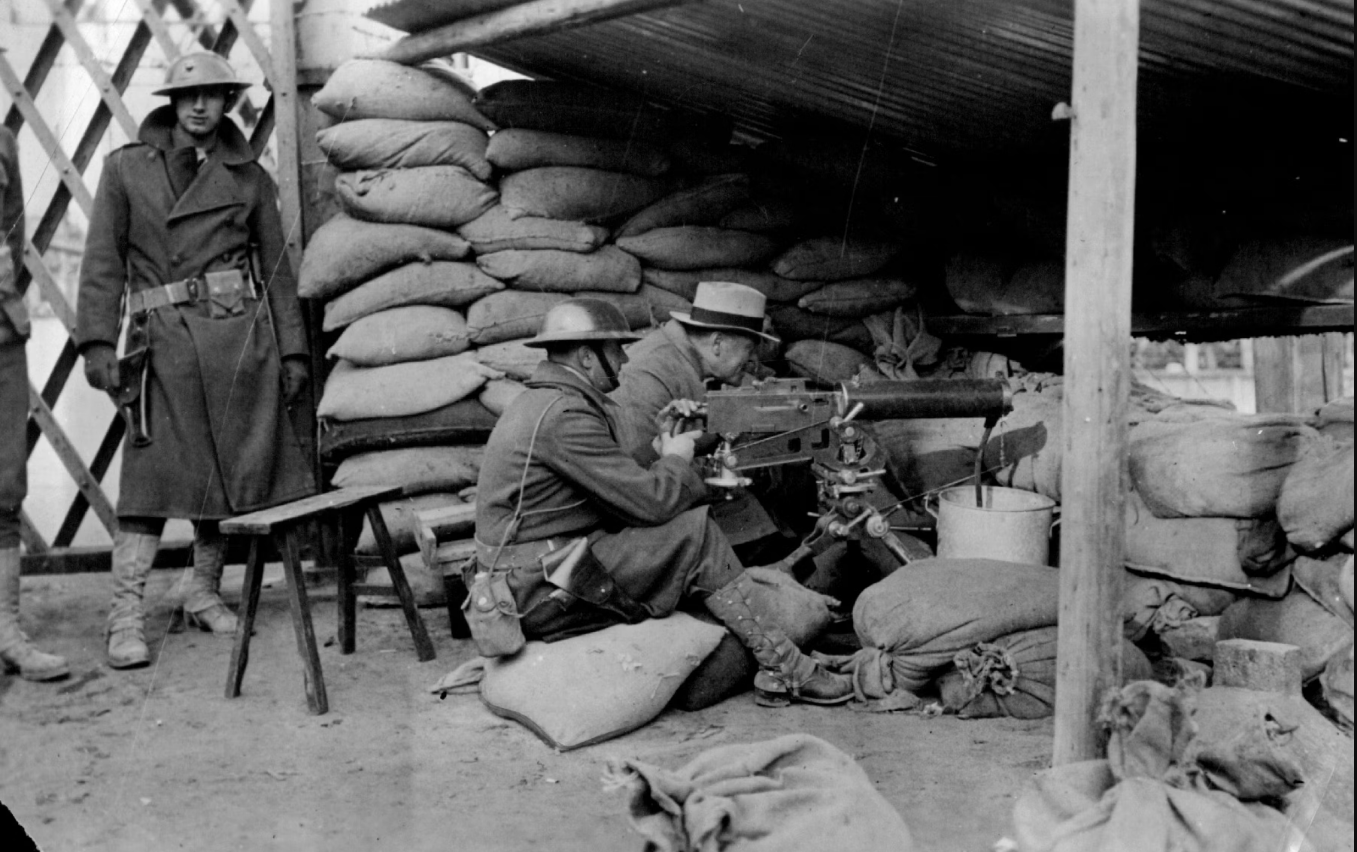 Floyd Gibbons blossomed into one of America's most colorful newspaper reporters in the early 1900s — but only after getting off to a rocky start in Minneapolis.
Graduating from Minneapolis Central High School in 1904, Gibbons headed to Georgetown University in Washington, D.C., where he flunked English and got expelled for playing craps and flooding a dorm floor during a prank.
He returned home in 1906 and landed a job at the Minneapolis Daily News, where he was fired for showing up late to work. At the Minneapolis Tribune, he was stripped of his police beat after sleeping through a major downtown fire. He was at the Tribune when he was arrested in Wisconsin for cutting a telephone wire in order to beat competing reporters covering a hostage standoff.
From that ignominious start, Gibbons' fame swelled after he left Minneapolis in 1912 — becoming a renowned globetrotting foreign correspondent for the Chicago Tribune. He interviewed Mexican revolutionary Pancho Villa, and received the Croix de Guerre for bravery during World War I from the French government. Five years after his death, during World War II, a U.S. merchant ship was named in his honor.
Gibbons jumped into a lifeboat after German torpedoes sank his British passenger ship in 1917, and filed a dramatic 4,000-word dispatch that helped push the United States into World War I. He lost his left eye to a ricocheting German bullet a year later while pulling a Marine to safety at the battle of Belleau Wood in France.
Wearing a white eye patch the rest of his days, the swashbuckling Gibbons became "immediately recognizable as he barnstormed across a fractious postwar world," according to the Washington Post, covering conflicts in Ireland, Russia, China, Spain and Ethiopia. Nicknamed the "Headline Hunter," he went on to deliver rapid staccato-style bulletins on the NBC and CBS radio networks.
When a sudden heart attack killed the four-pack-a-day cigarette smoker in 1939 at the age 52, the Minneapolis Times-Tribune said it was Gibbons "more than anyone else who typified in the public mind the romantic aspects of war reporter."
Read the entire article on the Star Tribune web site here:
External Web Site Notice: This page contains information directly presented from an external source. The terms and conditions of this page may not be the same as those of this website. Click here to read the full disclaimer notice for external web sites. Thank you.
Related posts