Story of South Dakota WWI Private Written by Mount Marty University Professor Airs on National TV
Published: 6 December 2022
via the Mount Marty University (SD) web site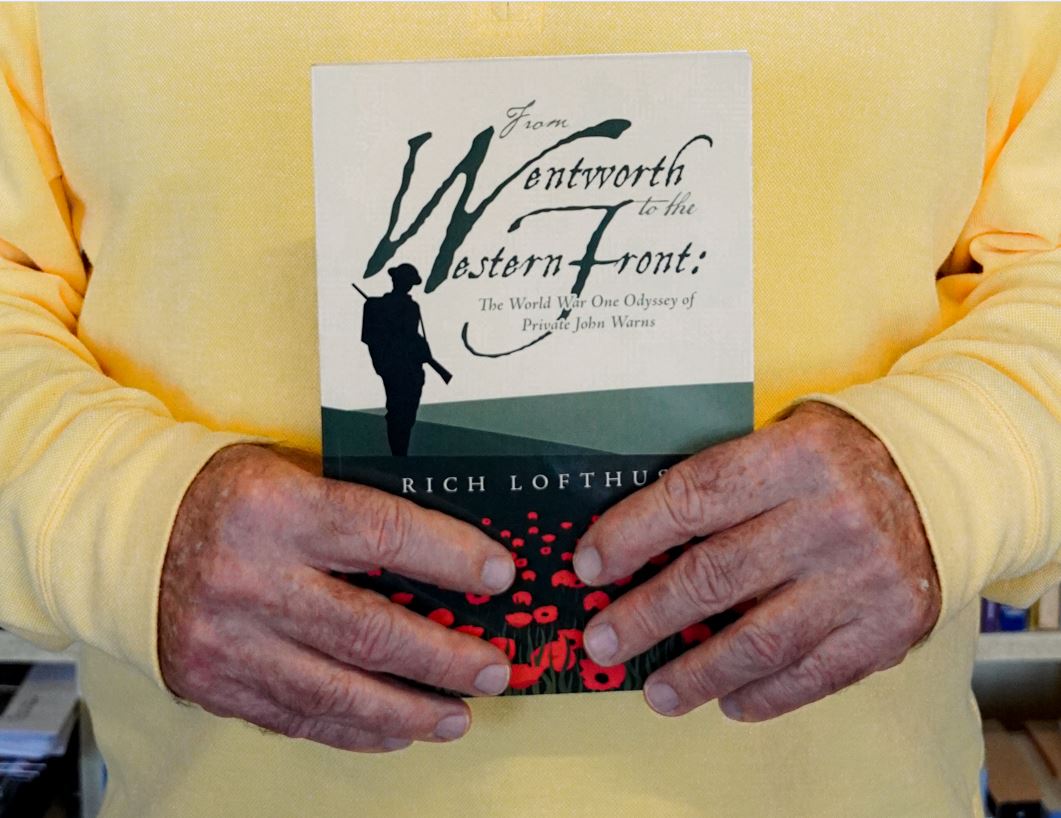 YANKTON, SD — A widespread lack of understanding around the global impact of World War I and life at the time in rural South Dakota inspired Mount Marty University (MMU) history professor, Dr. Rich Lofthus, to write a book. The story behind "From Wentworth to the Western Front" aired on the Cable-Satellite Public Affairs Network (C-SPAN) on Dec. 10, and available online at C-SPAN.org.
The 70-minute program will examine the war front and the home front of WWI from the perspective of Wentworth, South Dakota native, Private John Warns' family correspondence—a collection of over 150 letters.
"World War One is overlooked…and not a lot of attention has ever been paid to what happened in places like rural South Dakota during the war," Lofthus says. "Viewers will see and hear a South Dakota story about the Warns family and how they were impacted by World War One."
The program joins C-SPAN's "Lectures in History" series, which joins students in the classroom to hear lectures on topics ranging from the American Revolution to 9/11. MMU welcomed C-SPAN to campus on Nov. 1 for recording.
Read the entire article on the Mount Marty University web site here:
External Web Site Notice: This page contains information directly presented from an external source. The terms and conditions of this page may not be the same as those of this website. Click here to read the full disclaimer notice for external web sites. Thank you.
Related posts