Sinking of HMS Otranto hit Georgia hard 105 years ago in World War I
Published: 29 September 2023
By Al Hackle
via the Statesboro Herald newspaper (GA) web site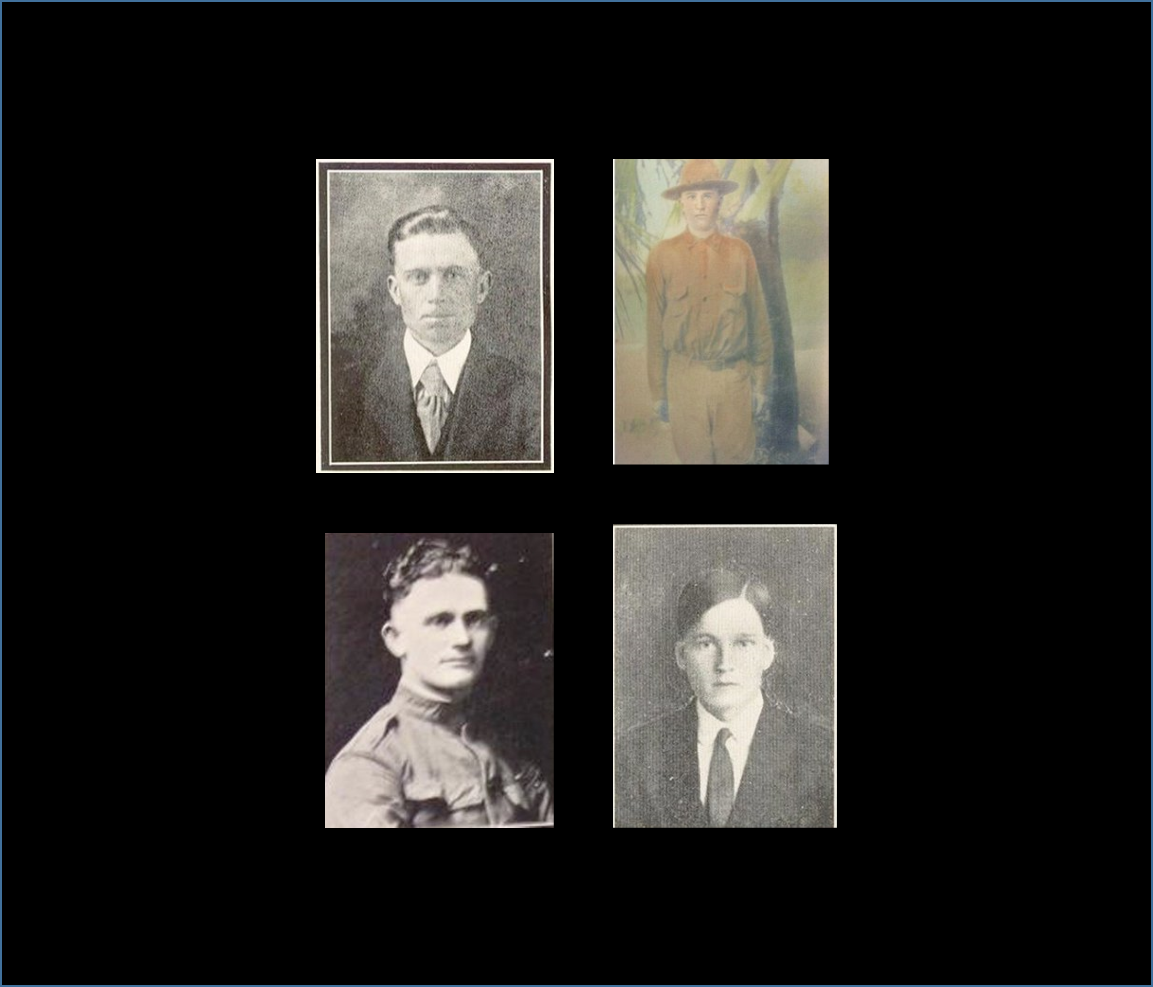 GS museum director brings WWI disaster at sea home for Bulloch County Historical Society
After the tragic accidental sinking of HMS Otranto in October 1918, the bodies of young Americans washed ashore on the Isle of Islay in Scotland, and deep sadness crossed the Atlantic to families in Bulloch and Screven counties and across Georgia.
It happened in the final two months of World War I.  Most of the 701 American men on the ship were soldiers freshly trained for war, but what befell the Otranto was not a direct result of combat. Brent Tharp, Ph.D., director of the Georgia Southern Museum, brought the sense of loss forward to 2023 during the Bulloch County Historical Society's most recent meeting, Sept. 25, basing his presentation in research by another active member of the society, Rodney Harville.
"On October 6, 1918, the British troop ship HMS Otranto, in the midst of a hurricane-strength storm, was struck by another troop ship, the HMS Kashmir," Tharp said. "When the Otranto eventually wrecked upon the reefs and shores of the Scottish island of Islay, 470 men had died, including 358 American soldiers, over 130 of whom were Georgians traveling from Fort Screven."
One of Tharp's first slides displayed photographs of four young men who lived in Bulloch County well over a century ago. Ominously, he placed them not in 1918, but nine years earlier, in 1909, the year the SS Otranto, born as a passenger steamship serving the Orient Line's route between England and Australia, was launched from a British shipyard.
Four farm boys
"In 1909, four young men in Bulloch County were farm laborers, working cotton fields and melon patches," Tharp said. "The adventures of a war and the sea were probably something they had never imagined."
The oldest, Carswell Deal, 18, was living in Briar Patch and was one of the 10 children of Allison and Julia Deal of Arcola. John M. Sheffield, 17, was living in the Bay area with his parents, James and Mary Ann Sheffield, and his five brothers and sisters. James Warren Williams, 16, had been born in Sylvania, but in 1909 he lived in Brooklet with his parents, Alex and Margaret Williams, and his sister. Brooks Beasley, youngest of the four, was 13 and living in Lockhart. He worked the farm with his five younger brothers and sisters, the family of Joe and Ida Beasley, Tharp narrated.
Soon, of no interest to those four young men, the SS Otranto was awarded a contract to also carry the mail, becoming a Royal Mail Ship, RMS Otranto.
After the Great War, known to later generations as World War I, began in Europe in 1914, its ripples were slow to reach Bulloch County, Tharp said.
Read the entire article on the Statesboro Herald web site.
External Web Site Notice: This page contains information directly presented from an external source. The terms and conditions of this page may not be the same as those of this website. Click here to read the full disclaimer notice for external web sites. Thank you.
Related posts