Sgt. Alvin York: From Blacksmith to Legendary WWI Marksman
Published: 13 January 2023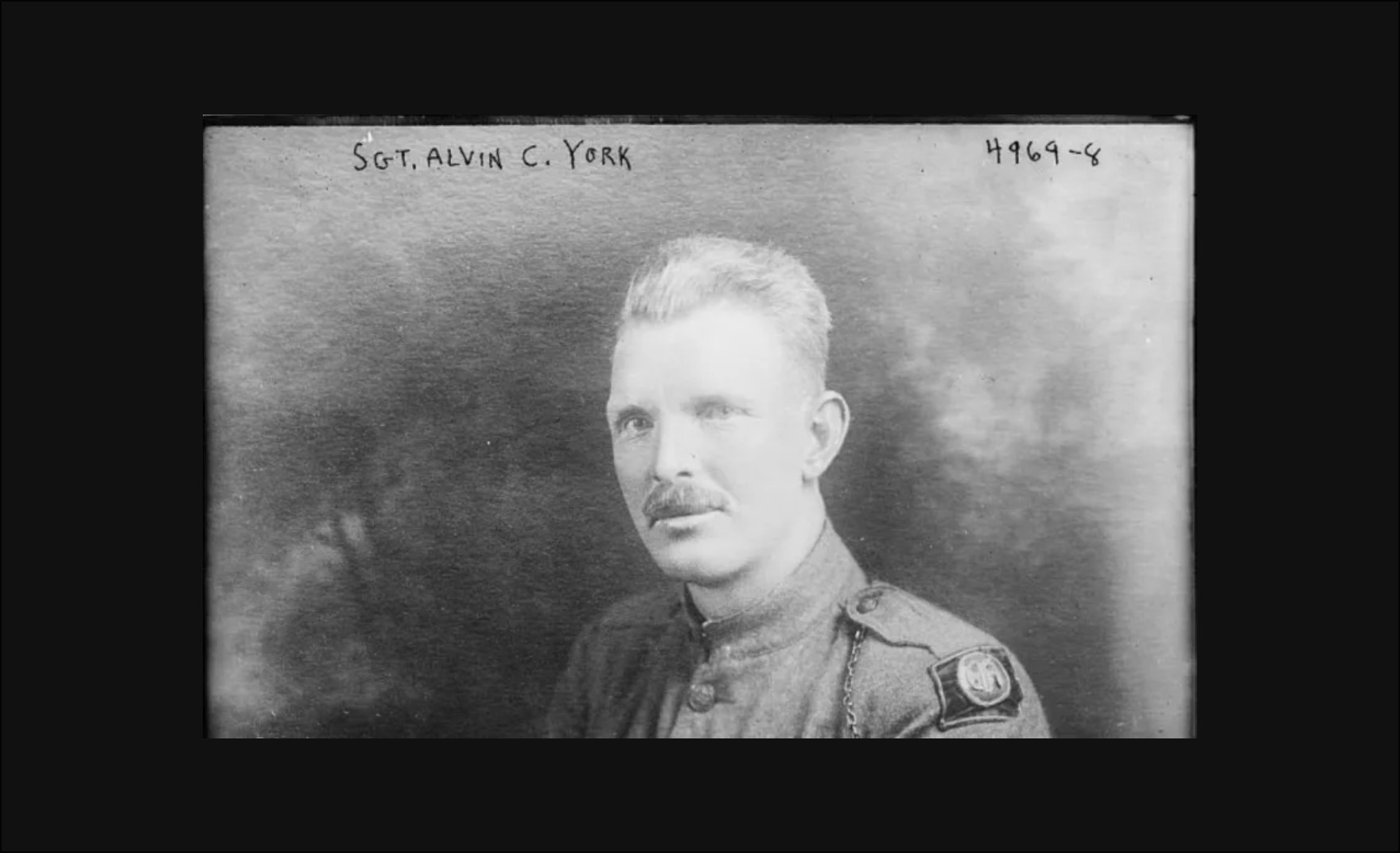 Sgt. Alvin York was a United States Army soldier and one of the most decorated American soldiers of World War I. Born in rural Tennessee, Sgt. York had little formal education but was an excellent marksman from a young age. In 1917, he enlisted in the Army, where he served with distinction on the battlefields of France.
York's Early Life and Rise to Fame
Sgt. York was born in Pall Mall, Tennessee, on Dec. 13, 1887. He had a difficult childhood and suffered from poverty, but he was an excellent hunter even as a child. He also joined his local church and gained considerable respect from the community for his knowledge of the Bible. In 1917, at 29, he enlisted in the United States Army and was assigned to Company G of the 328th Infantry Regiment.
Sgt. York proved his skills on the battlefields of France, where he distinguished himself as an exceptional soldier.
Sgt. York returned home to a hero's welcome, where he was celebrated in his hometown of Pall Mall and throughout Tennessee. His story was made into a movie in 1941, starring Gary Cooper and Joan Leslie, further popularizing his legacy. He died in Nashville in 1964 at the age of 76. To this day, he remains one of the United States' most famous war heroes.
Sgt. Alvin York's incredible courage and bravery on the battlefields of World War I made him one of the most decorated soldiers in American military history. His legacy continues to this day, inspiring others with his story of courage and patriotism.
Joining the US Military and Heroics in WWI
The United States military has played an integral role in defending the nation since its inception, and World War I represented a significant example of this. However, despite the US's later involvement in the war, many men signed up for service before any official declaration of participation as a matter of personal volition and patriotism. This was also true for Alvin York, who joined the 82nd Infantry Division of the US Army in 1917 despite having no formal military training or experience. Though his enlistment was initially met with resistance from his congregation due to their non-violent beliefs, he eventually won over his superiors with his bravery and determination.
York's admirable heroism during WWI is widely documented and praised even today; on Oct. 8, 1918, he singlehandedly took out 32 German machine gun nests while simultaneously protecting seven American soldiers. His remarkable feat earned him the Medal of Honor and a Croix de Guerre from France. This shows that York epitomizes all heroism about joining the US Military during WWI – one man's courage leading to victory against adversity.
Read the entire article on the SOFREP web site.
External Web Site Notice: This page contains information directly presented from an external source. The terms and conditions of this page may not be the same as those of this website. Click here to read the full disclaimer notice for external web sites. Thank you.
Related posts