Sacrifices of the U.S. 42nd (Rainbow) Division in WWI honored at commemoration of the 104th anniversary of the Battle of the Ourcq River
By Monique Seefried, Ph.D.
Commissioner, United States World War One Centennial Commission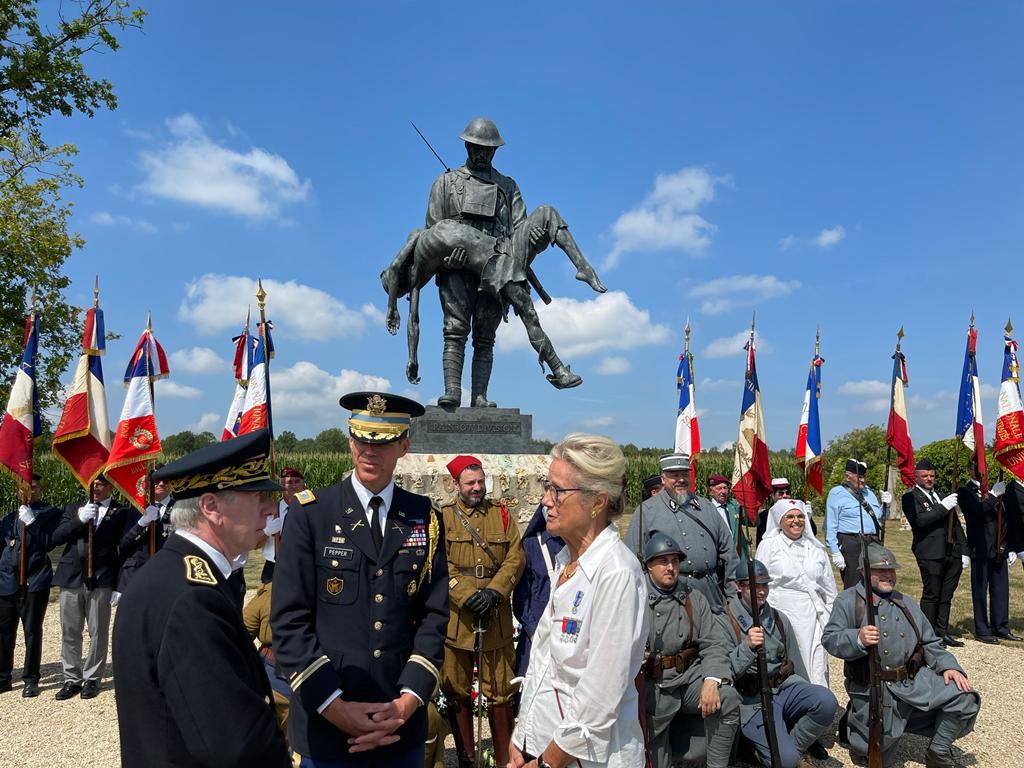 On July 23, 2022, the cities of Fère-en-Tardenois and Seringes-et Nesles honored the sacrifices of the U.S. 42nd (Rainbow) Division in WWI and commemorated the 104th anniversary of the battle of the Ourcq river (July 25 – August 3, 1918).
Late in the afternoon of July 26, 1918, two Rainbow Division regiments, the 167th Alabama and 168th Iowa, MacArthur's "cotton growers and corn pickers", attacked under heavy machine gun and artillery fire the heavily fortified farmhouse of Croix Rouge Farm, south of the Ourcq river. As the Germans retreated to positions north of the river, the Rainbow Division formed a 3000 yards front just south of the Ourcq. After crossing the river on July 28 and, during six days of hand-to-hand combat, the 42nd Division liberated Meurcy Farm (still standing today by the Oise-Aisne American cemetery) as well as Seringes-et-Nesles and Fère-en-Tardenois.
On the battle site of Croix Rouge Farm stands a powerful memorial to the Rainbow Division by the British sculptor, James Butler (1931-2022), a member of the Royal Academy who passed away this year. Each year, a ceremony takes places there to commemorate the anniversary of the battle.
Among distinguished guests attending the ceremony this year were the sous-préfet of Soissons, Joël Dubreuil, the two senators of the Aisne, Antoine Lefevre and Pierre-Jean Verzelen, the member of the House of Representatives for the circumscription, Jocelyn Dessigny as well at the US Defense attaché to France, Colonel Allen Pepper, WWICC commissioner, Monique Seefried, Ph.D., and ABMC superintendent Bert Caloud. Mayors of the cities of the Tardenois were also present and the ceremony was hosted by the mayors of Fère-en-Tardenois, Jean-Paul Roseleux, and Seringes-et-Nesles, Didier Fernandez.  Moving speeches were pronounced and a plaque was installed to remember the sculptor, James Butler.
More photos of the ceremonies are below.
---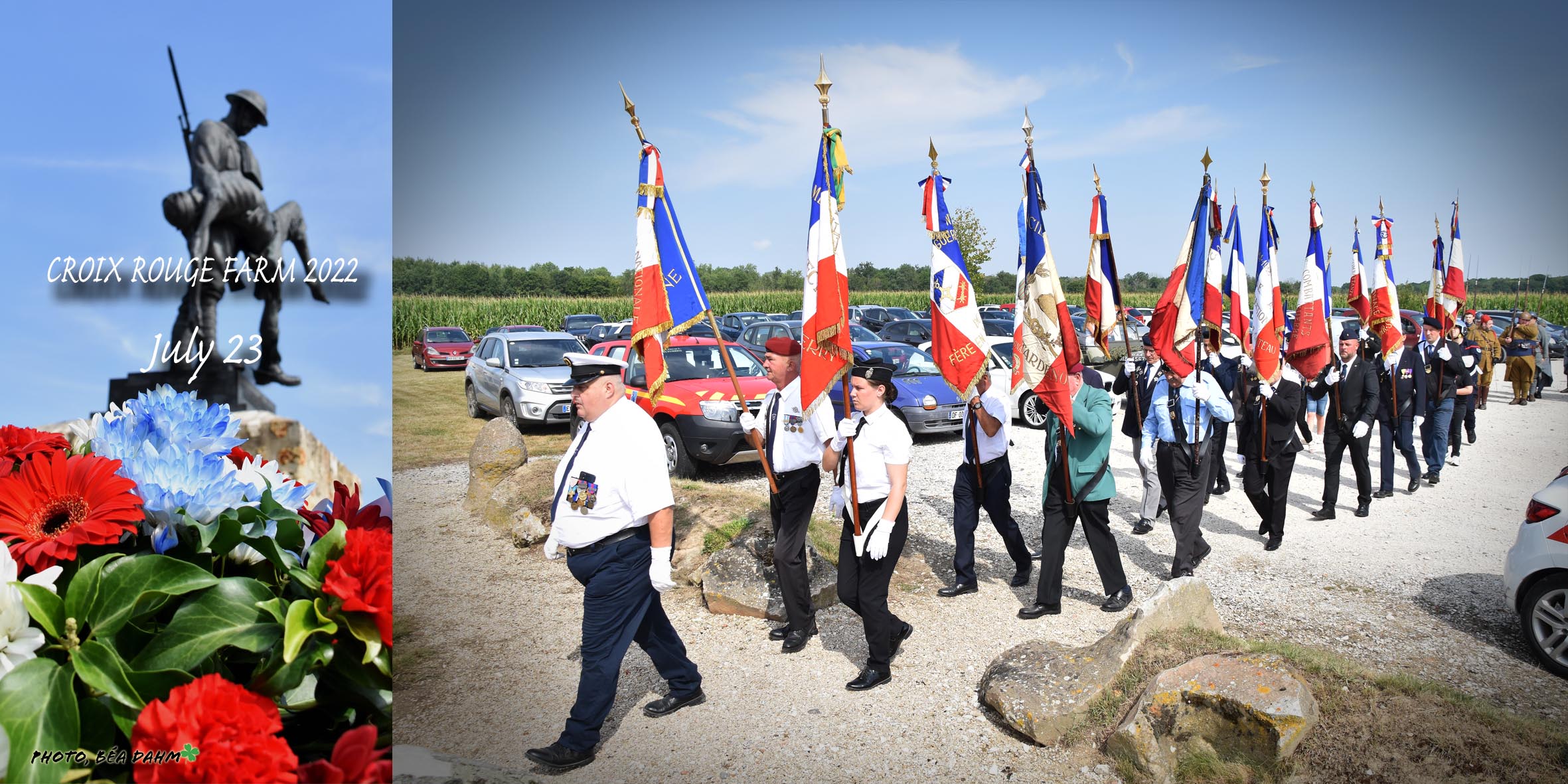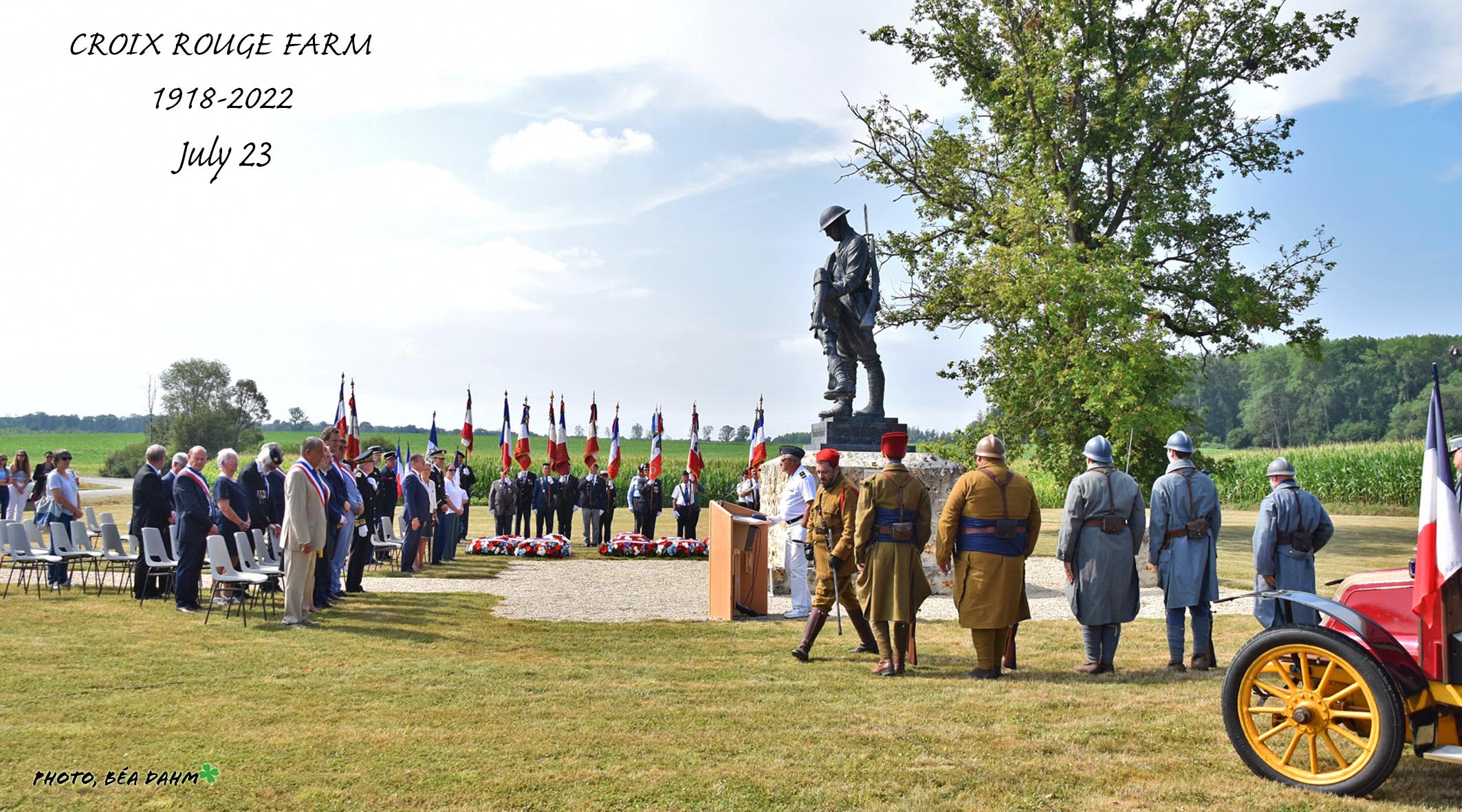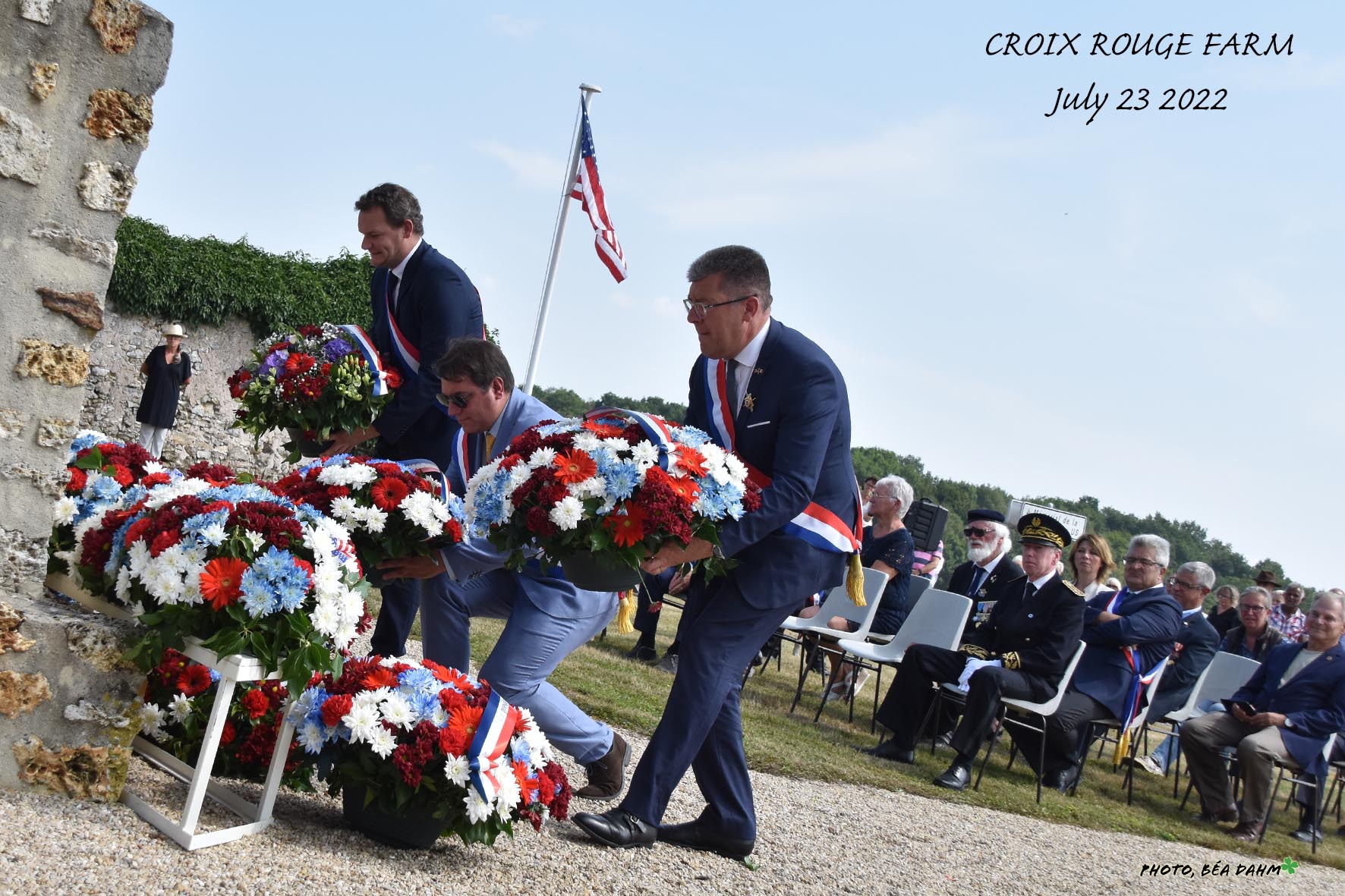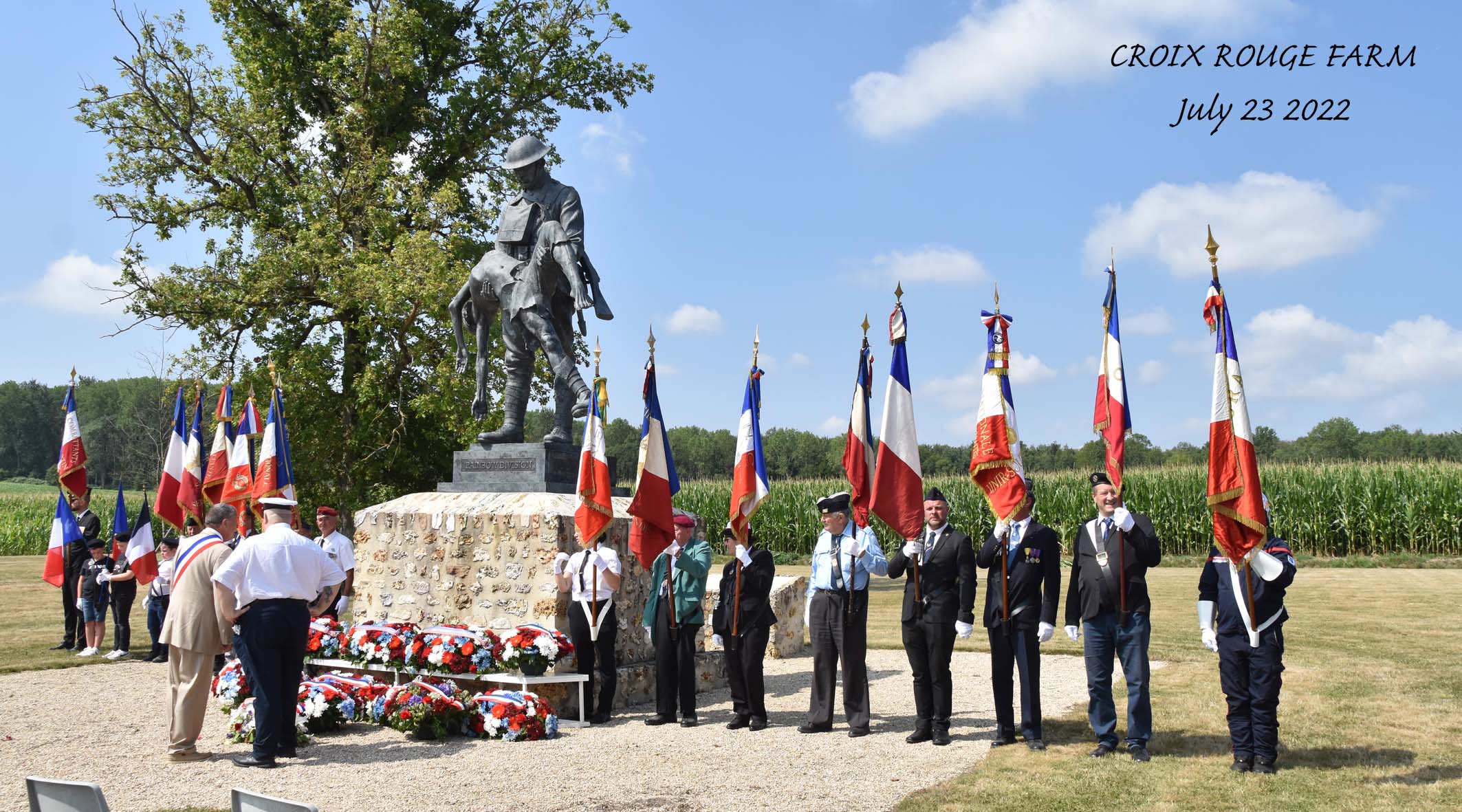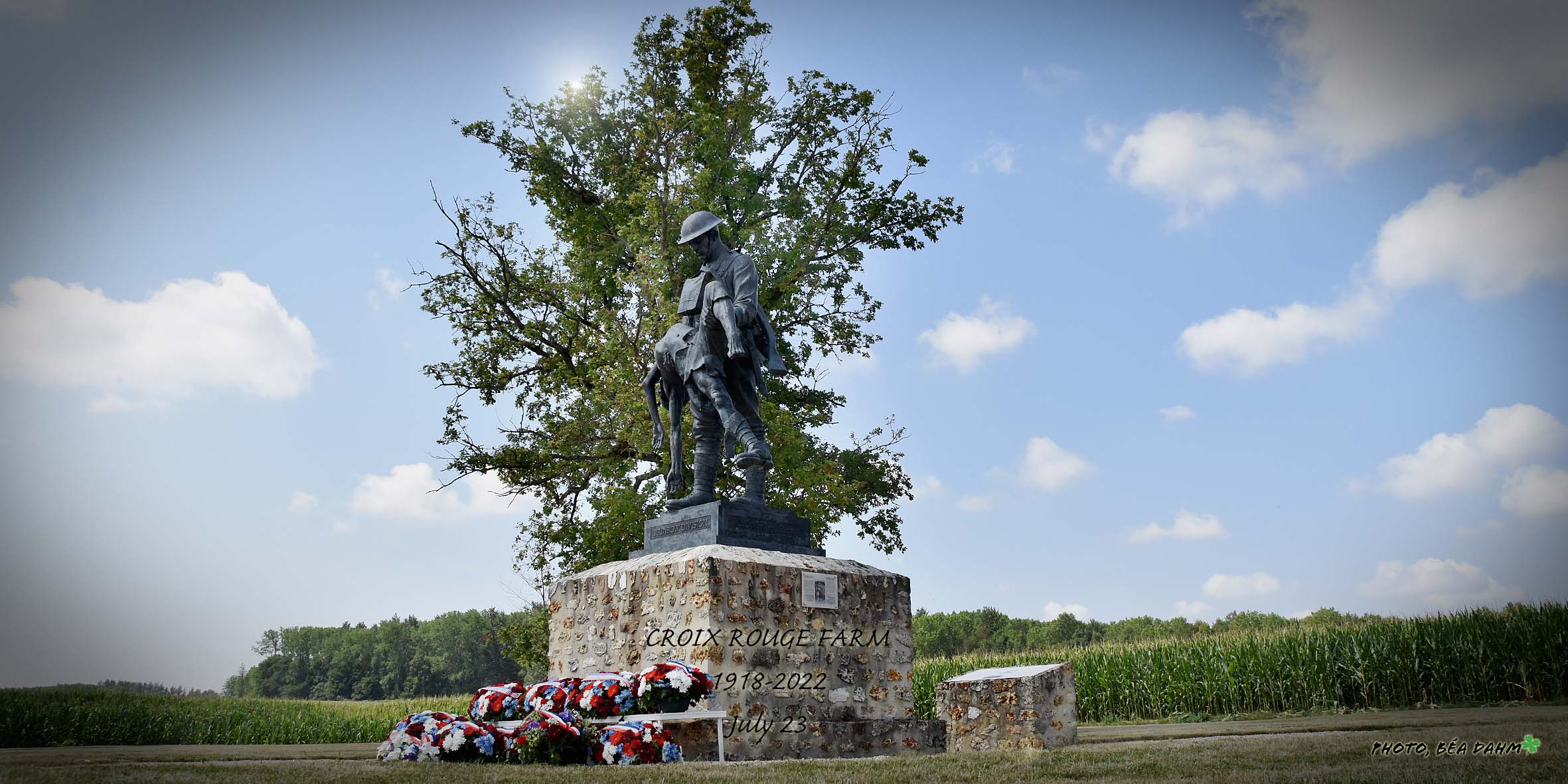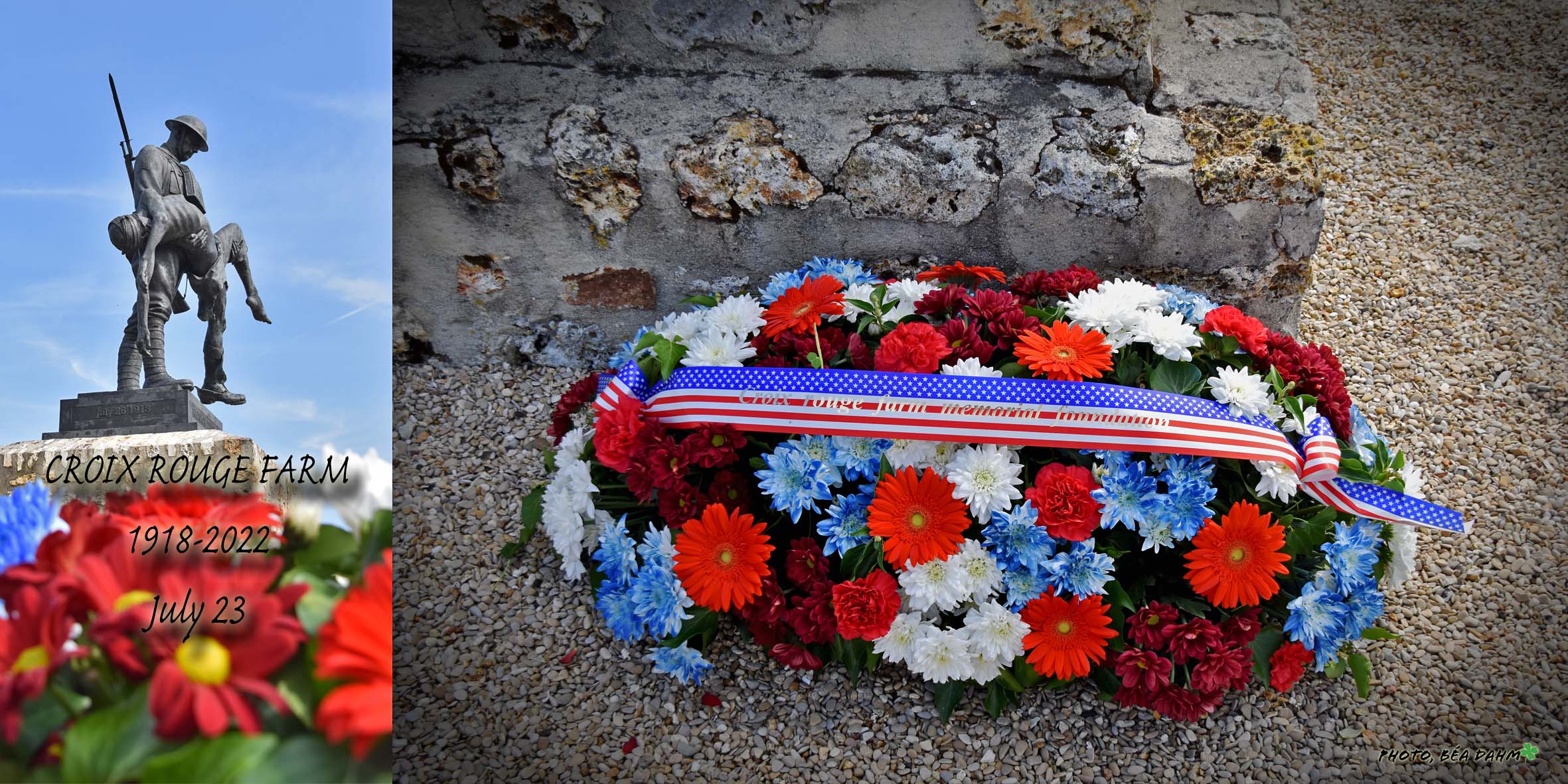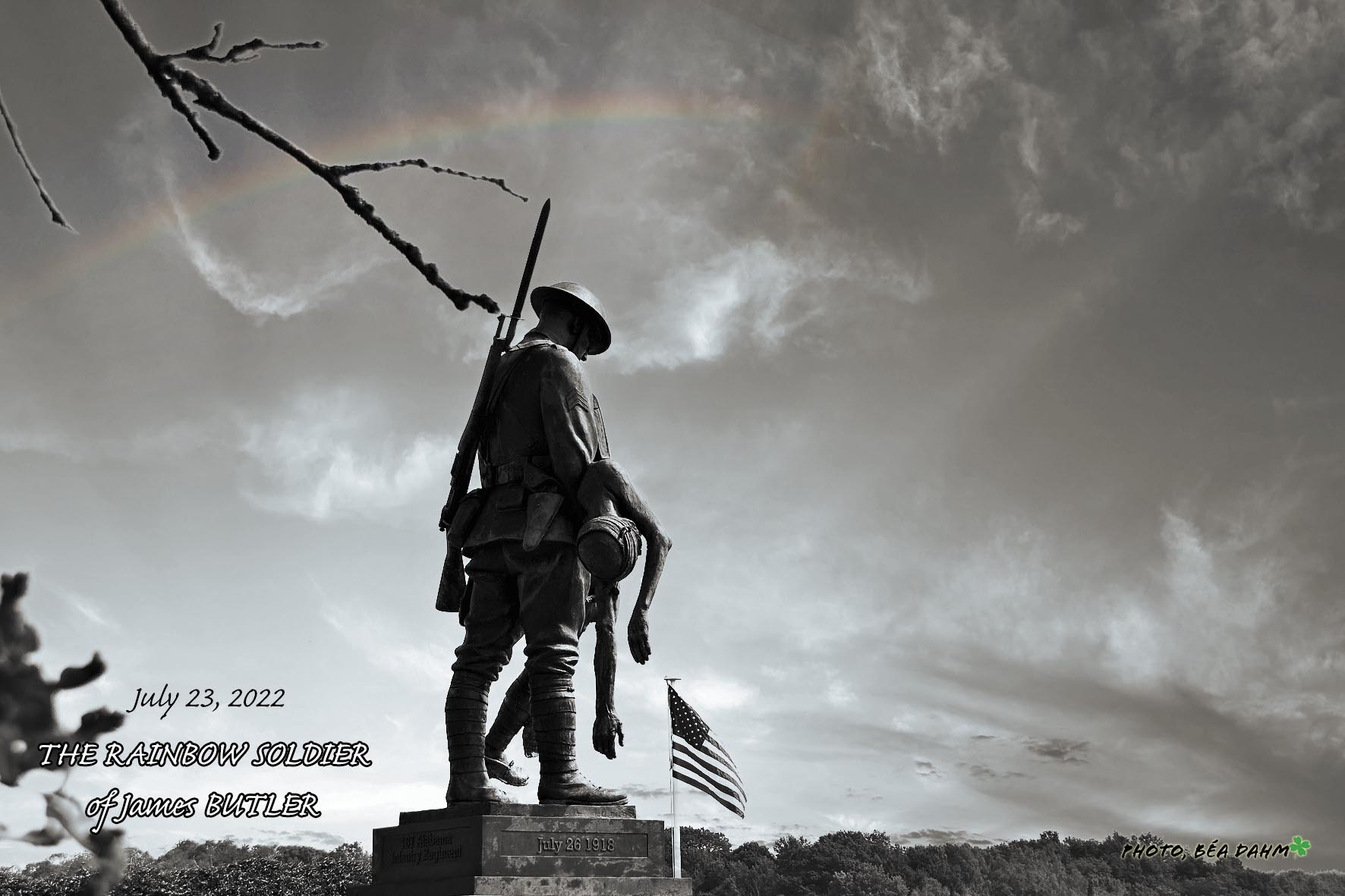 ---
Related posts