Researchers studying whether some WWI vets were intentionally not honored
Published: 27 December 2022
By Michael Hibblen
via the KUAR Public Radio from UA Little Rock web site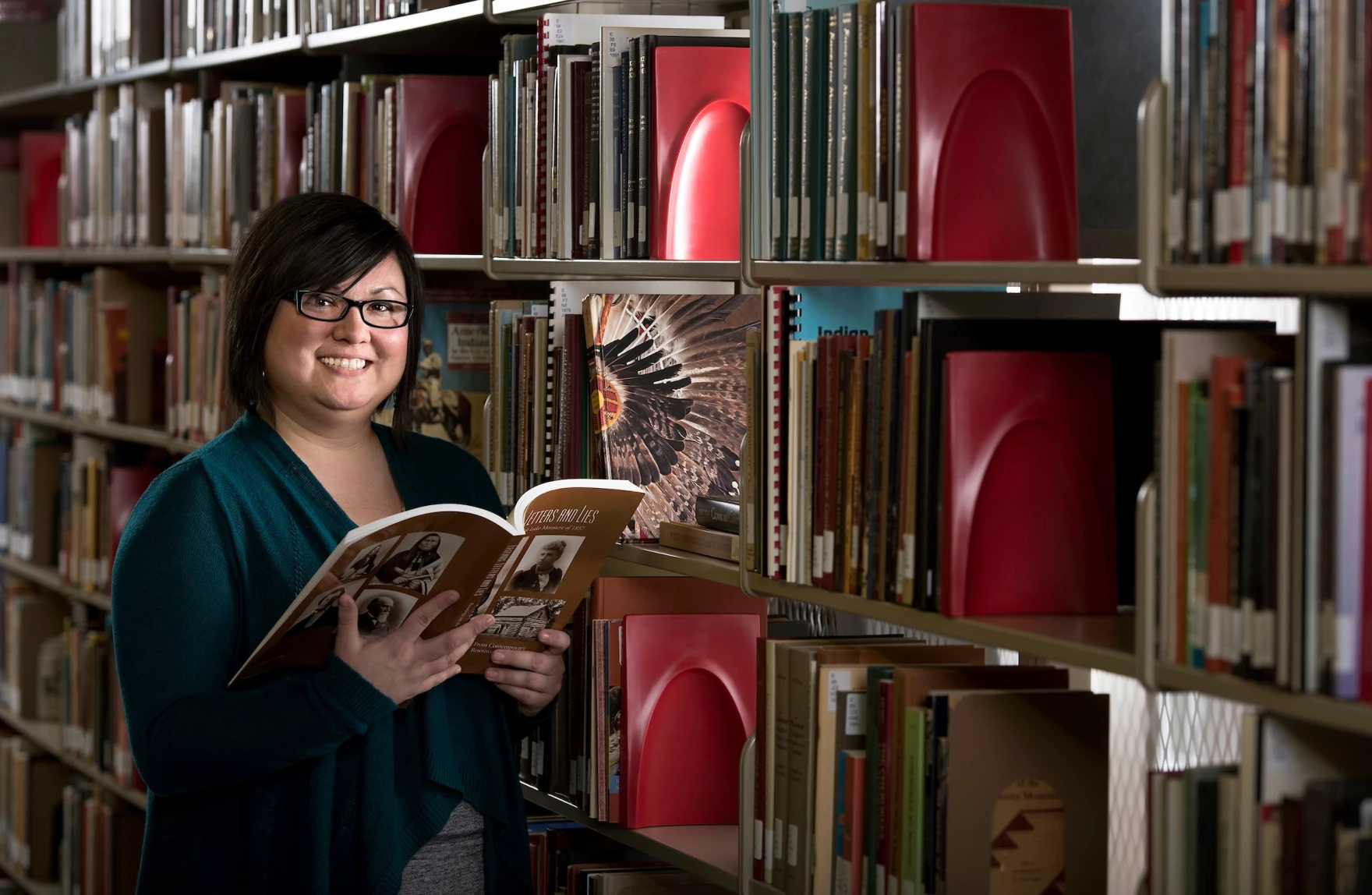 A Native American research facility in Arkansas is assisting in a project to determine if some U.S. military veterans who served during World War I did not receive honors they were due.
The Sequoyah National Research Center, based at the University of Arkansas at Little Rock, is partnering with the George S. Robb Center for the Study of the Great War, which is part of Park University. As part of the Valor Medals Review Project, a determination could be made about whether soldiers should be posthumously recognized.
Erin Fehr is assistant director and a researcher at the Arkansas center, which houses the world's most comprehensive collection of American Indian publications. She says the extensive project aims to clarify if there was discrimination.
"There has been some evidence that certain minorities were not honored due to their race and ethnicity, and it has actually been documented in Army records that stated that they did not want that to happen, specifically with African Americans," Fehr said. "There has been no written evidence that that was aimed towards Native Americans, but at the same time, during that time period, there was definitely racial prejudice and stereotyping.
In 2017, the Sequoyah Center began collecting the names of Native American soldiers and sailors who took part in the war. A webpage was created allowing people to submit the names of those who should be included.
Two years later, Congress passed the Valor Medals Review Act, which was sponsored by U.S. Rep. French Hill, R-Little Rock. It called for a systematic review of minorities who served in the war to be conducted by the George S. Robb Center.
The 2nd district congressman's office had worked in 2018 with then-UA Little Rock Associate Professor of History Dr. Brian Mitchell to posthumously honor Pvt. Leroy Johnston with medals he earned, but did not receive. Johnston would then die in the 1919 Elaine Massacre in Phillips County in which it's estimated hundreds of Blacks were killed.
Fehr says she provided a database of 6,000 names, which was approximately half of the Native Americans who served in World War I. To qualify for a review, they must have received a Distinguished Service Cross, a Navy Cross or a Croix de Guerre with Palm, but then had their honors downgraded.
"They looked at that list that I sent them and winnowed that down to just looking at those men, and they have come up with 23 names of American Indian soldiers that do qualify for a review," Fehr said.
Read the entire article on the KUAR web site here:
External Web Site Notice: This page contains information directly presented from an external source. The terms and conditions of this page may not be the same as those of this website. Click here to read the full disclaimer notice for external web sites. Thank you.
Related posts