Rep. Veronica Escobar reintroduces bill to award Mexican American WWI hero with posthumous Medal of Honor
Published: 19 September 2023
By Christine Sanchez
via the Spectrum News 1 web site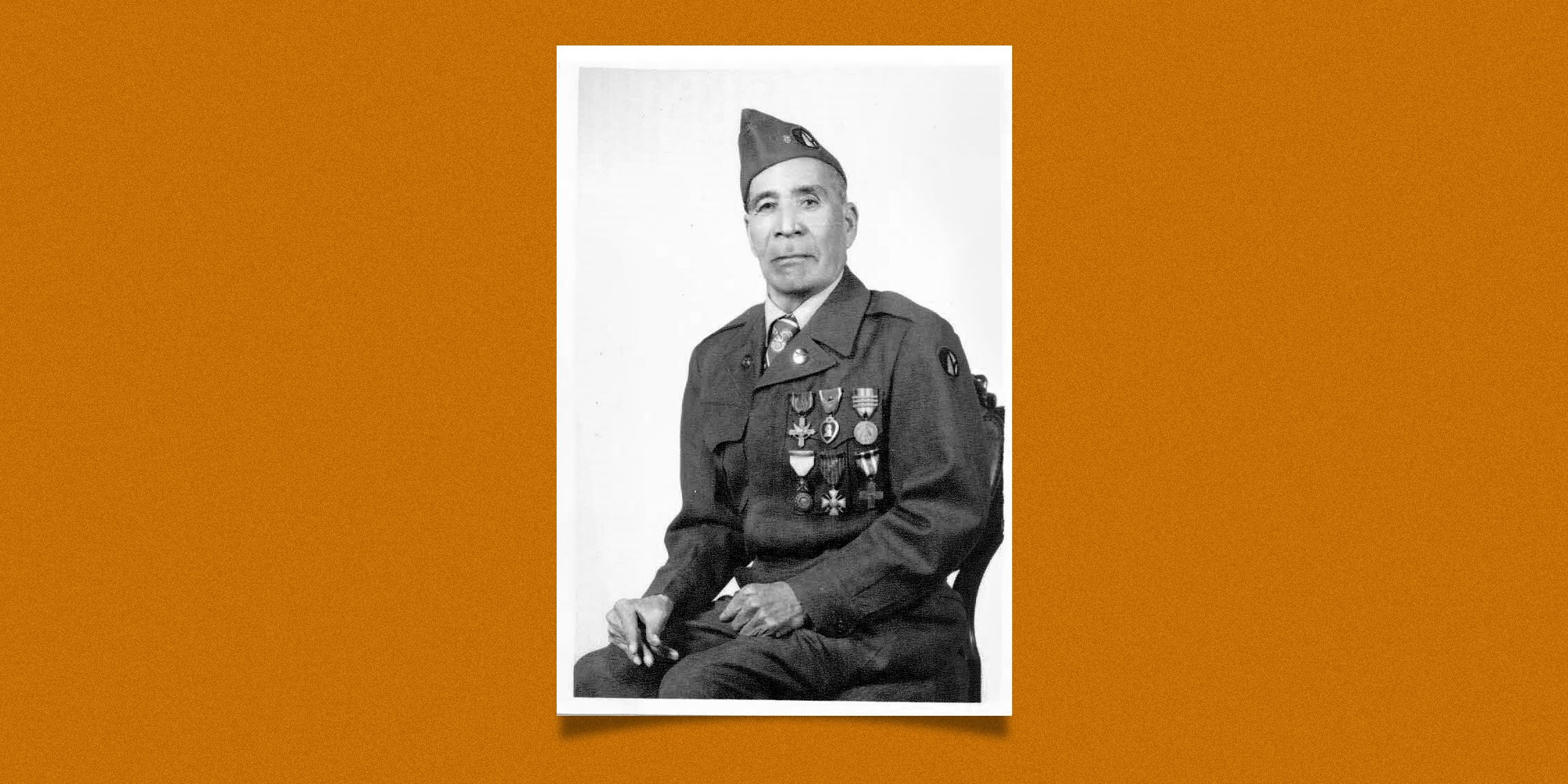 Marcelino Serna, most decorated Texan of World War One, was the first Mexican American to receive the Distinguished Service Cross
Rep. Veronica Escobar, D-Texas, is working toward awarding Mexican American World War I hero Private Marcelino Serna with a posthumous Medal of Honor — the nation's highest military honor — this Hispanic Heritage Month.
Escobar reintroduced her 2021 bill, HR 5521, that would authorize President Joe Biden to award Serna with the Medal of Honor.
Serna was born in Chihuahua, Mexico, in 1896 and came to the U.S. at age 20. The U.S. declared war on Germany the next year. Despite not being required to enlist in the U.S. Army due to his immigrant status, Serna did so voluntarily.
Serna received several military honors in his lifetime, including the Purple Heart and the Croce al Merito di Guerra, awarded to him by the Italian government. He was also the first Hispanic soldier to receive the Distinguished Service Cross.
But Serna never received the nation's highest military honor: the Medal of Honor. It's a distinction he wasn't allowed to receive during his lifetime, apparently due to his limited English.
"Despite his eligibility for exemption from service due to his immigrant status, Serna chose to courageously fight on behalf of the United States during World War I. He single-handedly fought, killed, and captured numerous enemy fighters in the French Theatre," a statement from Escobar's office reads. "He further distinguished himself by demonstrating exemplary commitment to the laws of war, protecting prisoners of war from wrongful execution at the hands of his fellow soldiers."
Read the entire article on the Spectrum News 1 web site here:
External Web Site Notice: This page contains information directly presented from an external source. The terms and conditions of this page may not be the same as those of this website. Click here to read the full disclaimer notice for external web sites. Thank you.
Related posts