Remembering a Veteran: Lt. Jay C. Hormel, 88th Division & Services of Supply, AEF
By Mike Hanlon
via the Roads to the Great War web site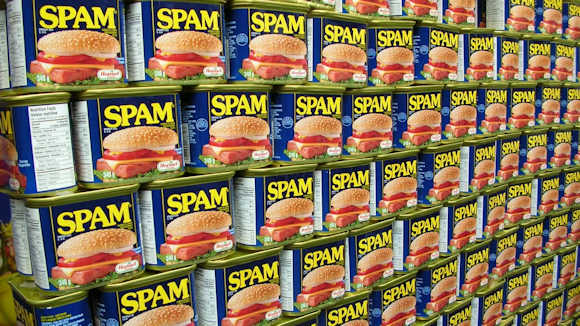 Designated officer in charge of all meat handling in France for the AEF
With America's entry into the First World War, George Hormel, founder of meat packing firm Hormel & Company hoped that his son Jay might be deferred from military service, but the young man was eager to serve.
After being drafted, Jay Hormel reported to Camp Dodge, IA, and was assigned to Company G, 351st Infantry, 88th Division in early September 1918. An enthusiastic soldier, he was named regimental sergeant major within three weeks and commissioned a 2nd Lieutenant of infantry two weeks later. His unit arrived in January 1918.
In May, he was reassigned to the 301st Ice Plant Company under the Services of Supply to put the experience he had gained from the family meat packing business to use. With his commander, Lt. Hormel devised a plan for saving 40 percent of the space used to ship meat to Europe by boning the cuts and freezing them. His responsibilities grew rapidly. On 29 August, he was designated officer in charge of all meat handling in France, and on 10 October he was sent home to lead efforts to improve the shipping of meat to the AEF. While serving in France he had met the French woman who would become his wife, Germaine Dubois—whom he met while bicycling through her village. They would marry in 1922 in London.
Hormel was discharged in December 1918 and returned home to Austin, MN. His military service may have ended, but his interest in his fellow servicemen did not. He worked hard to employ returning soldiers and was involved in the development of the American Legion and other veteran's causes.
He also immediately started playing a major role in the company, including helping uncover a million dollar embezzlement scheme by one of the accountants. His greatest early success was leading the effort by Hormel to bring the world's first canned ham to market in 1927. In 1929, he succeeded his father as president of Hormel.
Hormel continued to put the experience he had gained during the war in preserving and shipping meat to developing new products for home consumers. Eventually what is today one of the world's most popular foods can directly trace its origins to the Great War. He sought meat products that could be purchased off of market shelves and kept stored at home until they were needed. After the canned ham came a canned pork luncheon meat.
An improved version of the luncheon pork, the most famous of the new products, was unveiled in 1937. With Hormel's prodding, his staff had come up with a vacuum-packed, spicy tasting meat product, using pork shoulder (once considered an undesirable byproduct of hog butchery), water, salt, sugar, and sodium nitrate (for coloring). Of course, the new product needed a name. According to Jay Hormel, he launched a naming contest for the new product during a New Year's Eve party, "When Kenneth Daigneau [brother of a Hormel VP] spit out 'Spam' as if it were nothing at all, I knew then and there that the name was perfect."
Jay C. Hormel died on 30 August 1954, after a series of heart attacks; he was 61 years old. An innovator and idea man from the very beginning, he was also forward-thinking in his attitudes toward community and corporate citizenship. "Business does not exist apart from humanity," he said in 1940. "Business is not a vehicle for just getting. Business is a vehicle for giving—a vehicle for getting by giving."
Read the entire article on the Roads to the Great War web site here:
External Web Site Notice: This page contains information directly presented from an external source. The terms and conditions of this page may not be the same as those of this website. Click here to read the full disclaimer notice for external web sites. Thank you.
Related posts