Relatives shocked by identification of First World War soldier a century after being reported missing
Published: 21 January 2023
By Annie Bergeron-Oliver
via the CTV News (Canada) web site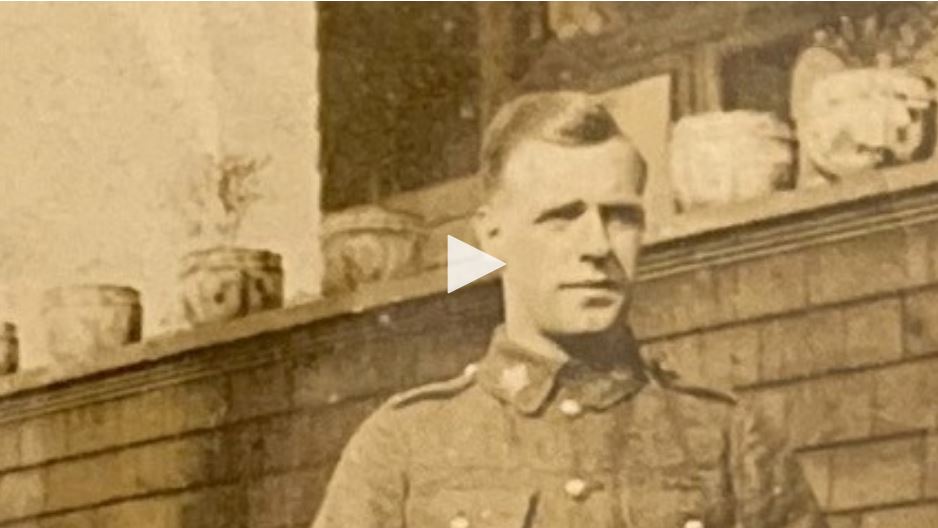 The family of a man who fought and died in the First World War say they thought they were being scammed at first when they got the call asking for a DNA sample to identify their distant relative.
Cpl. Percy Howarth was just 23 when he was reported missing as his battalion, the 7th Canadian Infantry British Columbia, stormed Hill 70.
A fierce and deadly 10 days, the 1917 Battle of Hill 70 in France is an important Canadian victory from the First World War. More than 10,000 Canadians died, were wounded or went missing in that fight, and the young corporal was presumed to be among the dead.
It would take more than a century for his family to know what really happened.
Howarth's remains were found in 2011, but it took experts more than a decade to identify the soldier. His name was announced earlier this week by the Department of National Defence.
"The fact that they managed to identify him with DNA found basically in a mass grave is truly wondrous," Carolyn Cooling said in an interview with CTV News. Cooling is Howarth's great-great niece.
It was so wondrous to her and her family that at first, they didn't believe the news or that the request for a DNA sample was legitimate.
"We thought it was a scam," she said. "We didn't expect a call like that. When we realized what it was, it was really humbling to know how much effort they took to find the family."
Cooling said the family knew some of its history; part of her grandfather's family had moved to Canada and his uncles had died in battle. Beyond that, not much was known about Howarth until recently.
Read the entire article on the CTV web site.
External Web Site Notice: This page contains information directly presented from an external source. The terms and conditions of this page may not be the same as those of this website. Click here to read the full disclaimer notice for external web sites. Thank you.
Related posts