Photographic treasure: Exhibit to feature WWI photos from newly discovered negatives
Published: 5 November 2022
By Tammy Real-McKeighan
via the Fremont Tribune newspaper (NE) web site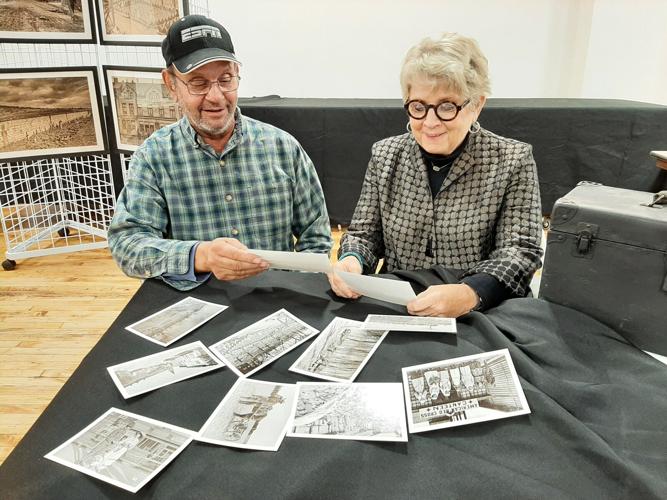 Molly Millie Anderson noticed the plain black box.
It was at an Omaha auction, just two blocks from where the previous owner had lived.
Anderson, a history buff and former Fremonter, opened the box and found numerous negatives inside. She held one up to a light and spotted a date: 1917.
"This is pretty cool, but there's no way these are any good," she thought.
Anderson still bid for the box and won it. She bought a light board and began looking at the negatives, discovering they were in pristine shape.
What Anderson found was a photographic record captured by Rudolph "Doc" Henry Cook, who served in World War I. Through his work, the photographer recorded the daily lives of American soldiers who trained and went overseas to France for what was supposed to be "the war to end all wars."
Cook never received credit for the photos he took – some of which have been previously published. But on Veteran's Day, his work will be recognized during an exhibit called "Lost and Forgotten: Photos from WWI" at the Fremont Area Art Association, 92 W. Sixth St.
Inside the FAAA building, 32 printed and framed photographs – all works by Cook—will be on display in the Dugan Gallery and the main classroom. The exhibit will include many World War I artifacts from Fremont's Yankee Peddler West and the private collections of Terry Klahn, Mike Kuhns and Bob Arent.
It also will feature a continuously running slide show of 250 photographs, which attendees can sit and watch.
Show sponsors are the Debby Durham Family Foundation, Fremont BID, Pinnacle Bank, 5-0-5 Brewery and Max D Designs.
"We hope the reception is attended by veterans, because we'd like to honor them that day," said Lindi Janulewicz, art association executive director.
It's also an opportunity where anyone can learn about a time when soldiers went to war long before email and Skype could keep them connected with loved ones left behind.
Read the entire article on the Fremont Tribune web site.
External Web Site Notice: This page contains information directly presented from an external source. The terms and conditions of this page may not be the same as those of this website. Click here to read the full disclaimer notice for external web sites. Thank you.
Related posts