November 1918: The Great War and The Great Gatsby
Published: 25 October 2023
via the American History Unbound web site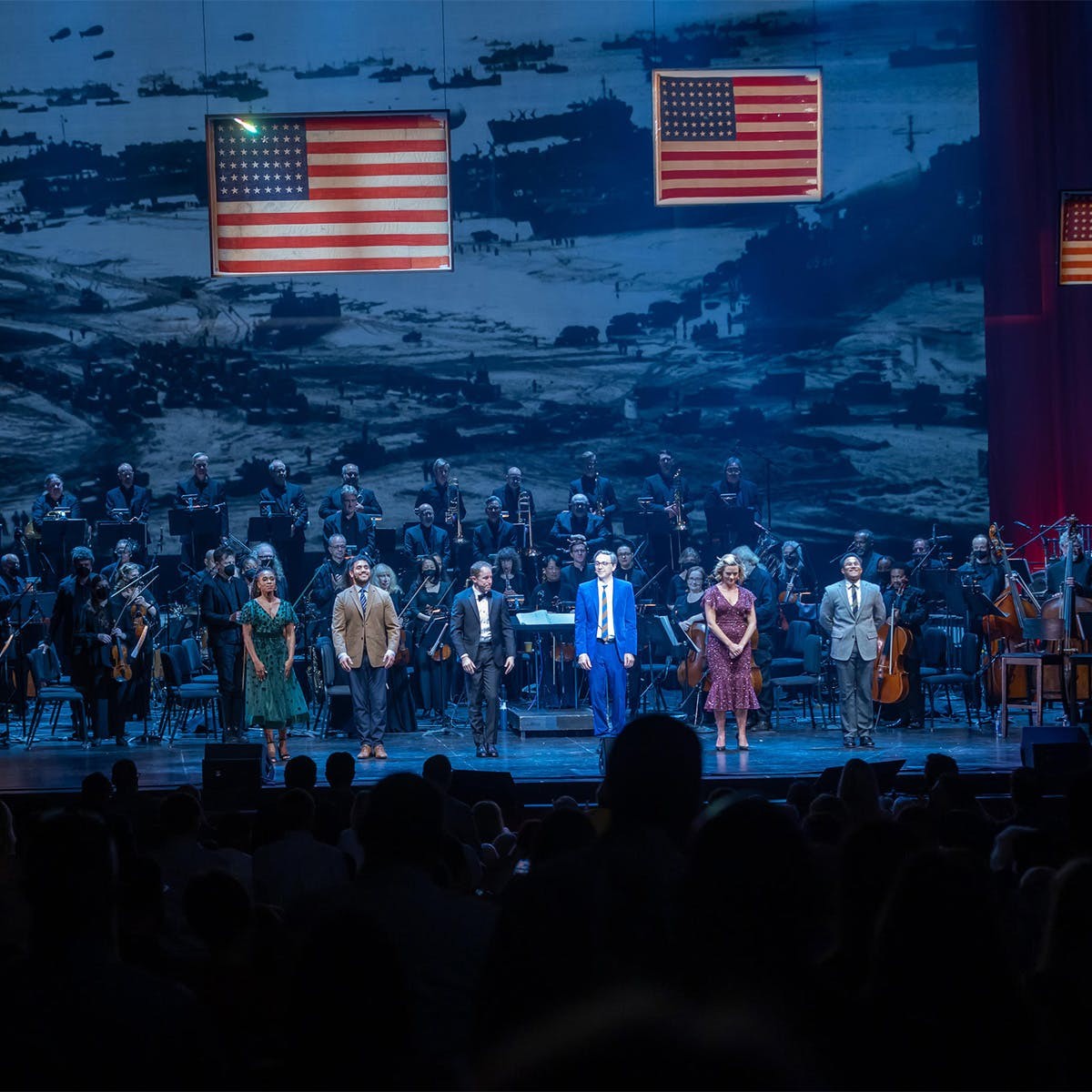 Experience a one-of-a-kind multimedia event by historian John Monsky, featuring bold musical storytelling performed by acclaimed Broadway vocalists, live music by Orchestra of St. Luke's, and more.
With Monsky's signature blend of meticulously researched history, rare archival film and photography, and works by composers from James Reese Europe to Irving Berlin, this is a groundbreaking exploration of World War I as engaging as it is enlightening.
Following sold-out and critically acclaimed performances at Carnegie Hall's Stern Auditorium and the John F. Kennedy Center for the Performing Arts Opera House, historian and narrator John Monsky returns to the storied Hall with the premiere of November 1918: The Great War & The Great Gatsby on Wednesday, November 8 at 8:00PM. Use code NYC45600 for 10% off.
Part of the groundbreaking Carnegie Hall Presents…American History Unbound series, November 1918 takes a musical journey through complex times and a war that was believed would end all wars. Celebrated Broadway vocalists join Music Supervisor Ian Weinberger (Hamilton), who conducts the revered 58-piece Orchestra of St. Luke's with music from the era, including iconic jazz favorites, as John applies his signature blend of meticulous research, rare archival film and photography to this powerful exploration of WWI. Breathtaking stories often lost to history.
"One hundred years ago, every American knew the story of at least three great battles in United States history: Yorktown from the American Revolution, Gettysburg from the Civil War and World War I's Meuse-Argonne Offensive, the largest battle in American history," said John. "Through the stories of some remarkable figures and transporting — both popular and obscure — music, The Great War & The Great Gatsby, takes you to the events that led to our bloodiest battles, that would devastate a generation and change our world forever."
Read more about The Great War and The Great Gatsby on the American History Unbound web site here:
External Web Site Notice: This page contains information directly presented from an external source. The terms and conditions of this page may not be the same as those of this website. Click here to read the full disclaimer notice for external web sites. Thank you.
Related posts