Not to Keep: A novel of Florida and World War I
Published: 15 January 2023
via the Visit Gainesville (FL) web site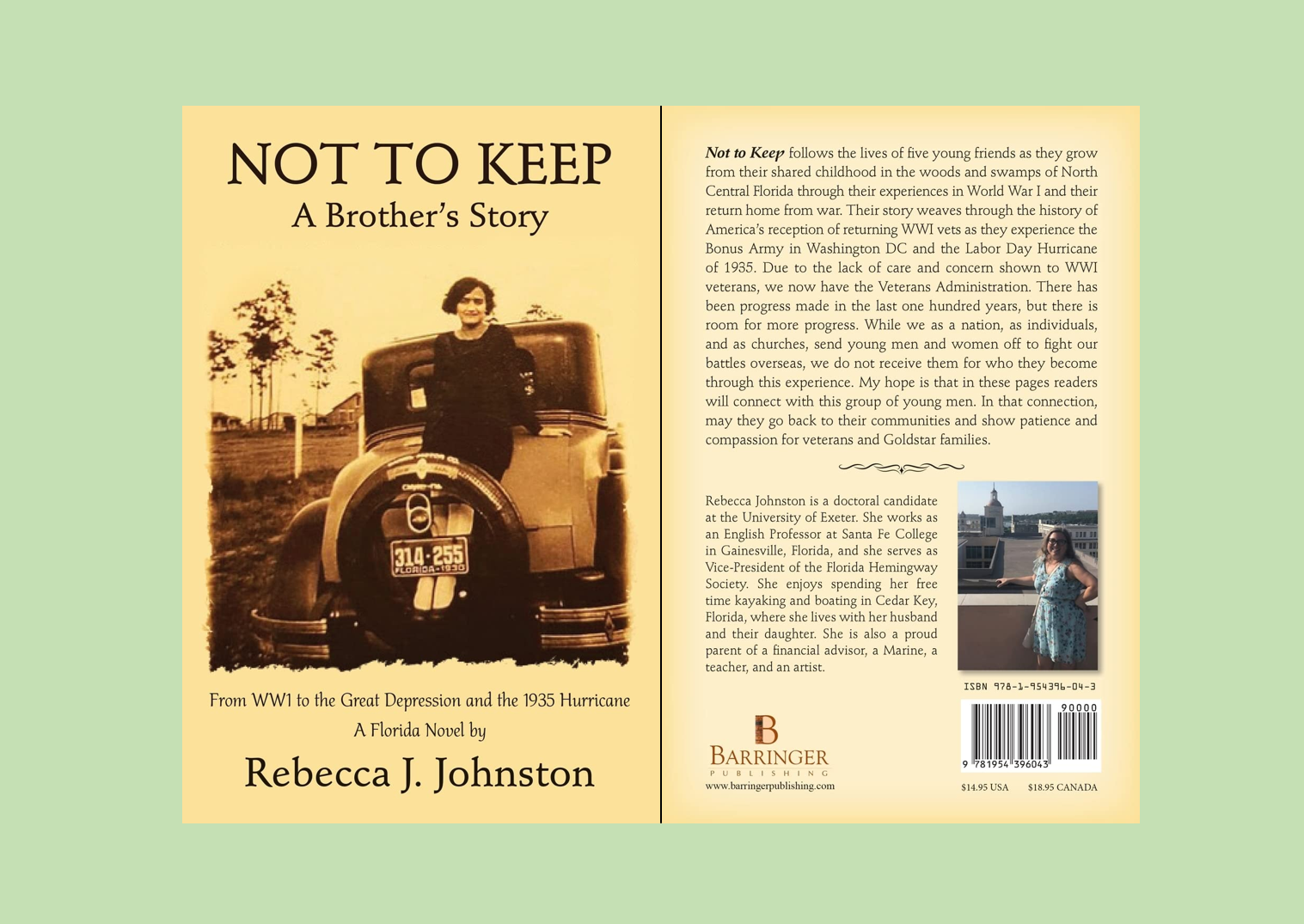 Florida author, Rebecca J. Johnston, will speak about World War I, Floridians returning from the war, prohibition, the Bonus Army, the Labor Day Hurricane of 1935, and the process of writing these topics into her novel, "Not to Keep" on Saturday, January 21 @ 4:00 pm – 5:30 pm, at the Matheson History Museum in Gainesville, FL.
Registration for in-person attendance can be found here, and registration for Zoom attendance can be found here.
"Not to Keep" follows the lives of five young friends as they grow from their shared childhood in the woods and swamps of North Central Florida through their experiences in World War One and their return home from war. Their story weaves through the history of America's reception of returning WWI vets as they experience the Bonus Army in Washington D.C. and the Labor Day Hurricane of 1935. Due to the lack of care and concern shown to WWI veterans, we now have the Veterans Administration.
Parking is available at the Matheson, next door at the law offices of Folds & Walker, and the Alachua County Public Schools District Offices.
This event is sponsored in part by Visit Gainesville/Alachua County, FL and by the Department of State, Division of Cultural Affairs, the Florida Council of the Arts and Culture, and the State of Florida.
Read the entire article on the Visit Gainesville web site here:
External Web Site Notice: This page contains information directly presented from an external source. The terms and conditions of this page may not be the same as those of this website. Click here to read the full disclaimer notice for external web sites. Thank you.
Related posts