NJ sculptor Sabin Howard finishing national WWI Memorial
By Antwan Lewis
via the FOX 5 New York television station web site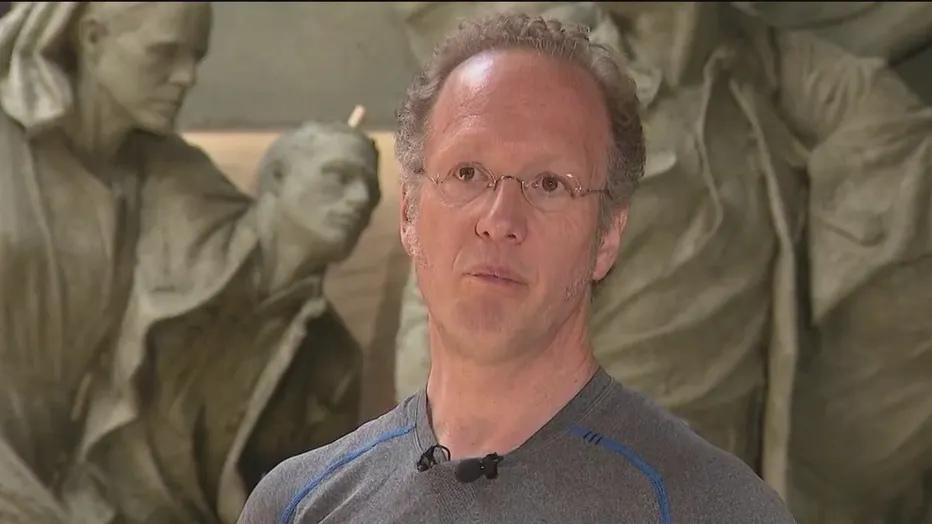 ENGLEWOOD, N.J. – New Jersey-based sculptor Sabin Howard is approaching the final stages of what may be his most personal work yet: A bronze tableau entitled "A Soldier's Journey" that will be America's World War I memorial once unveiled in the nation's capital next year.
For Howard, the memorial's creation has been a labor of love.
"I had to completely transform my identity as an artist and make something that was visceral and would really be accepted by the populous," Howard told FOX 5 New York.
"A Soldier's Journey" tells the story of an American doughboy, from his goodbyes to his family to his action on the European war front, his brotherhood with fellow GI's, and his eventual return home to his family.
FOX 5 first interviewed Howard in 2015 shortly after he was commissioned to make the memorial as part of our Modern Masters series.
Once complete, the memorial will stand 10 feet tall and more than 58 feet wide with 38 pieces.
Now being finalized are pieces 29 through 33, a multi-race depiction of the soldier and his brothers-in-arms charging on to victory. Howard also highlighted the role nurses played in WWI, a stern reminder that women were also there.
Real-life models were used for each figure depicted.  To capture the battle-weary emotions of the hero soldier, 32-year-old United States Marine Corps veteran Ricky Zambrano was used.
Read the entire article on the FOX 5 web site here:
External Web Site Notice: This page contains information directly presented from an external source. The terms and conditions of this page may not be the same as those of this website. Click here to read the full disclaimer notice for external web sites. Thank you.
Related posts