New memoir spotlights pioneering female surgeon's World War I service
Published: 3 October 2023
By Lindsay Lennon
via the Cornellians: Cornell University's alumni publication web site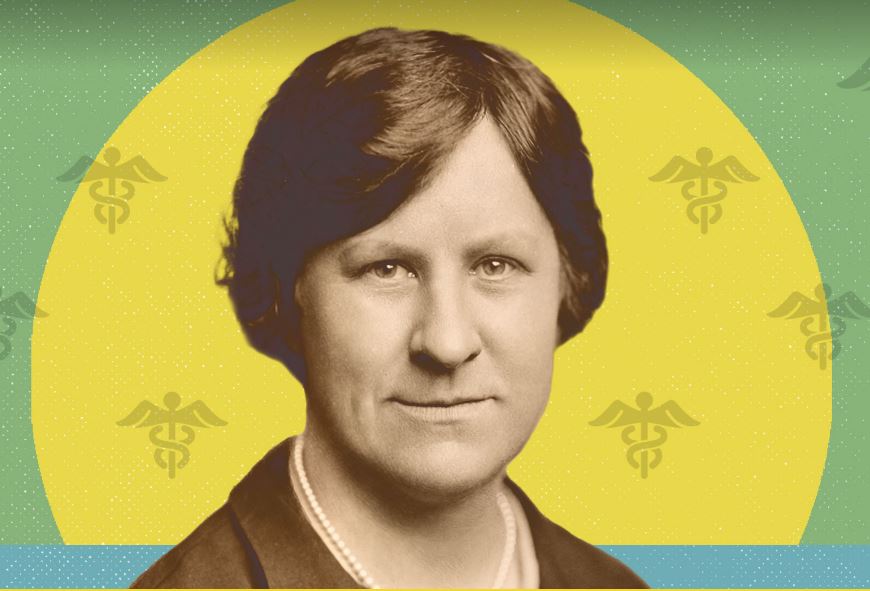 The book curates the diaries and letters of 'double Red' alum and Cornell trustee Mary Crawford 1904, MD 1907
"There has been a call for nurses and doctors to the Red Cross, for work abroad," Mary Crawford 1904, MD 1907, wrote shortly after World War I began. "Tomorrow I'm going to find out if any women doctors need apply, and if so, what sort of work they'd be allowed to do. If only laboratory work, it doesn't appeal, but if practical caring for the sick or injured, I'm getting on the list."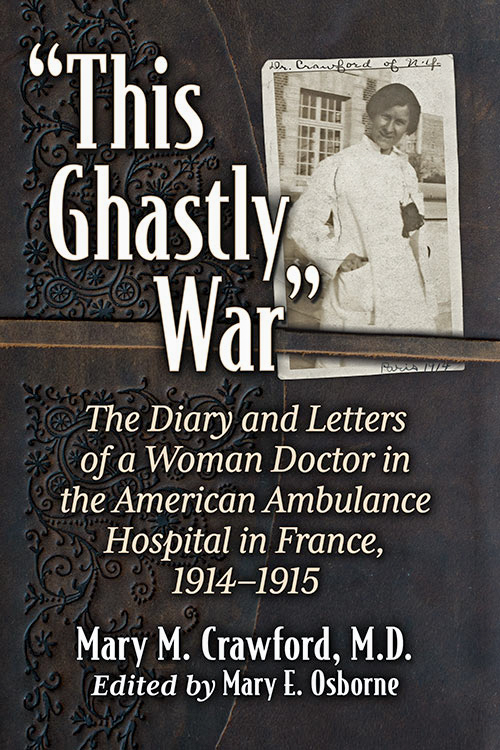 When Crawford penned this letter to her future husband, the U.S. was still three years away from entering the Great War, and there were few avenues for American women to aid the Allied powers overseas.
Crawford seized the opportunity to provide hands-on aid to the war effort.
In October 1914—during an era when women comprised less than 5% of U.S. medical doctors—she left her private surgical practice in Brooklyn to work in a hospital near Paris just a few months after the war broke out, becoming one of the first female MDs to treat troops in WWI.
Her time abroad, and the months leading up to her departure, have been chronicled in a new book: This Ghastly War: The Diary and Letters of a Woman Doctor in the American Ambulance Hospital in France, 1914­–1915.
Published by a small press based in North Carolina, it offers a contemporaneous account of one of history's bloodiest conflicts through Crawford's journal entries and correspondence—partly unfolding as daily narrations of her life on the Western Front.
But This Ghastly War is more than a historic chronicling of the horrors of armed conflict. It's also a multilayered portrait of its author: a woman resolved to find her purpose and see the world, while also struggling to juggle her roles as a daughter, doctor, and romantic partner.
"I'm … so torn between the two sides of the Atlantic," she wrote in September 1915 to her suitor, who proposed marriage via cablegram while Crawford was in France (though she refused to answer such a question in writing).
"The work I love, and the people I love. I'm too much of a woman not to choose the people, and I'm too much of a man not to mourn bitterly the work."
Read the entire article on the Cornellians web site here:
External Web Site Notice: This page contains information directly presented from an external source. The terms and conditions of this page may not be the same as those of this website. Click here to read the full disclaimer notice for external web sites. Thank you.
Related posts