Medieval World War I Trench Weapons
Published: 18 October 2022
By Tom Laemlein
via The Armory Life web site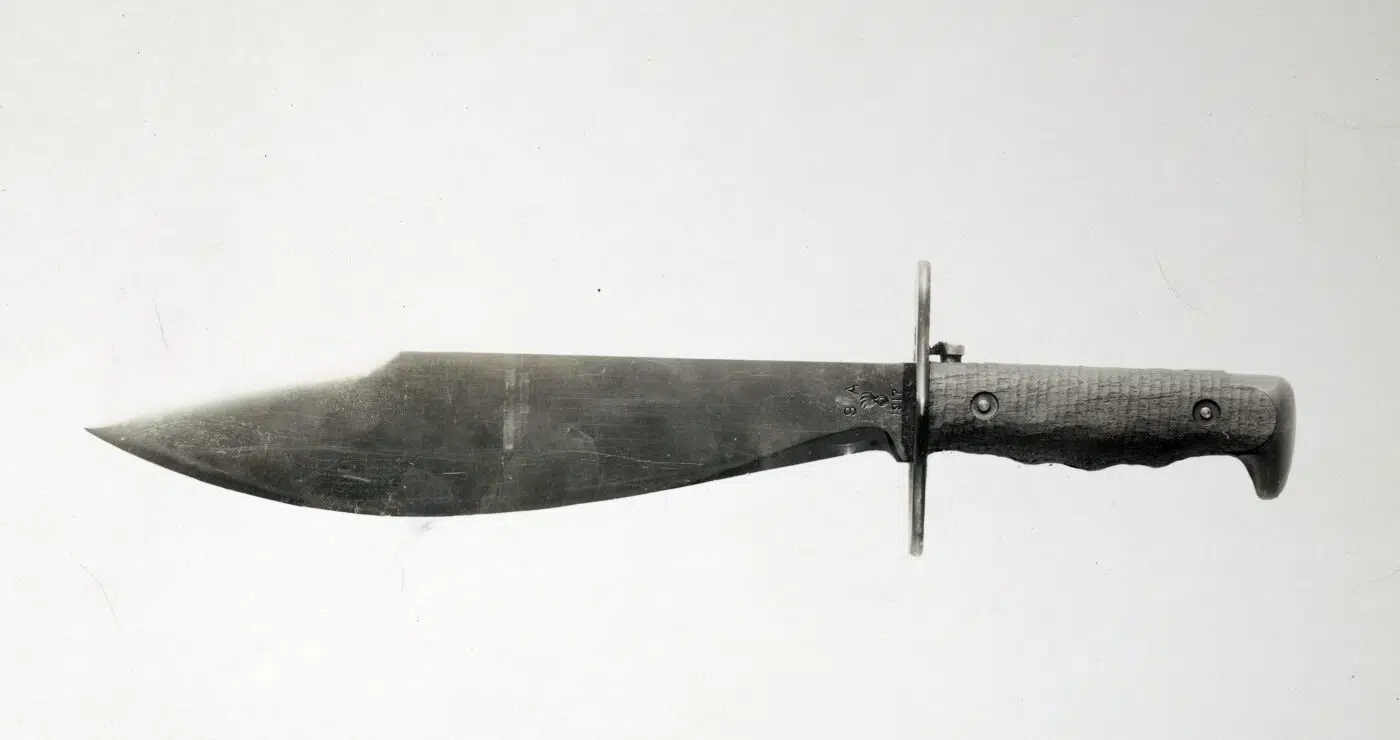 From trench maces to knuckle dusters, the truly medieval weapons employed by trench raiders in World War I were employed in some of the most brutal combat seen in the 20th century. In today's article, Tom Laemlein looks at these trench weapons
Almost any time World War I is mentioned, the term "trench warfare" inevitably comes up. Most of those trench warfare references are about the overall condition of the Western Front, particularly the massive battles of 1916-1917, when thousands of men lost their lives in pointless assaults that achieved little more than mass slaughter.
By the spring of 1918, American troops were arriving in France at a rate of more than 5,000 per day. The Doughboys had to learn the difficult and very specific lessons of trench fighting. Even though the French and British provided experienced instructors and training manuals to the newest Allied nation, American troops still brought their own special weapons and unique fighting spirit to the brutal business of trench raids.
"Boys, I'm Dying"
Private Dyer J. Bird of the US 42nd Division, 166th Infantry Regiment, was recently deployed to France in 1918 and was stationed at a listening post. He saw a large German raiding party emerge from nearby shell holes and rush toward the American trenches with weapons in hand. The young Doughboy hurled two hand grenades into their midst and when he turned to call out and warn his comrades he was shot through the chest.
"The Germans are coming in the form of a wedge. Boys, I'm dying." Dyer's warning gave his unit enough time to turn back the German raiders. It was part of the hellish introduction to trench warfare that fresh American troops received in early 1918.
In "The Doughboys" (Harper & Row, 1963), Laurence Stallings described the style of training that the young Americans received from their French allies, the Poilus worn down physically and emotionally from 3½ years of bitter fighting.
A Doughboy had to learn the formal trench warfare of the French, with emphasis upon Chauchat and Hotchkiss guns, bayonet and grenade, barbed wire, and the shovel—and little attention to the rifle. Frenchmen pursued Germans in a clash of patrols by throwing grenades at them, as if the Lebel rifle possessed no trigger assembly.

If Intelligence desired a raid, with a prisoner brought back for interrogation, it was understandable but deplorable. Some friend might be killed by grenade or bayonet, and a wounded enemy dragged back through the gaps in the barbed wire.

The Doughboys (Harper & Row, 1963)
What the Doughboys lacked in experience in the conduct of trench warfare, they made up for in aggressiveness. The British and French commanders craved the American zeal for combat, while the Germans massed on the other side of the lines, first mocked it, and later feared it.
Read the entire article on the Armory Life web site here: External Web Site Notice: This page contains information directly presented from an external source. The terms and conditions of this page may not be the same as those of this website. Click here to read the full disclaimer notice for external web sites. Thank you.
Related posts