Meaux's Museum of the Great War, WWI Reenactors and Brie
Published: 17 October 2022
By Gary Lee Kraut
via the France Revisited website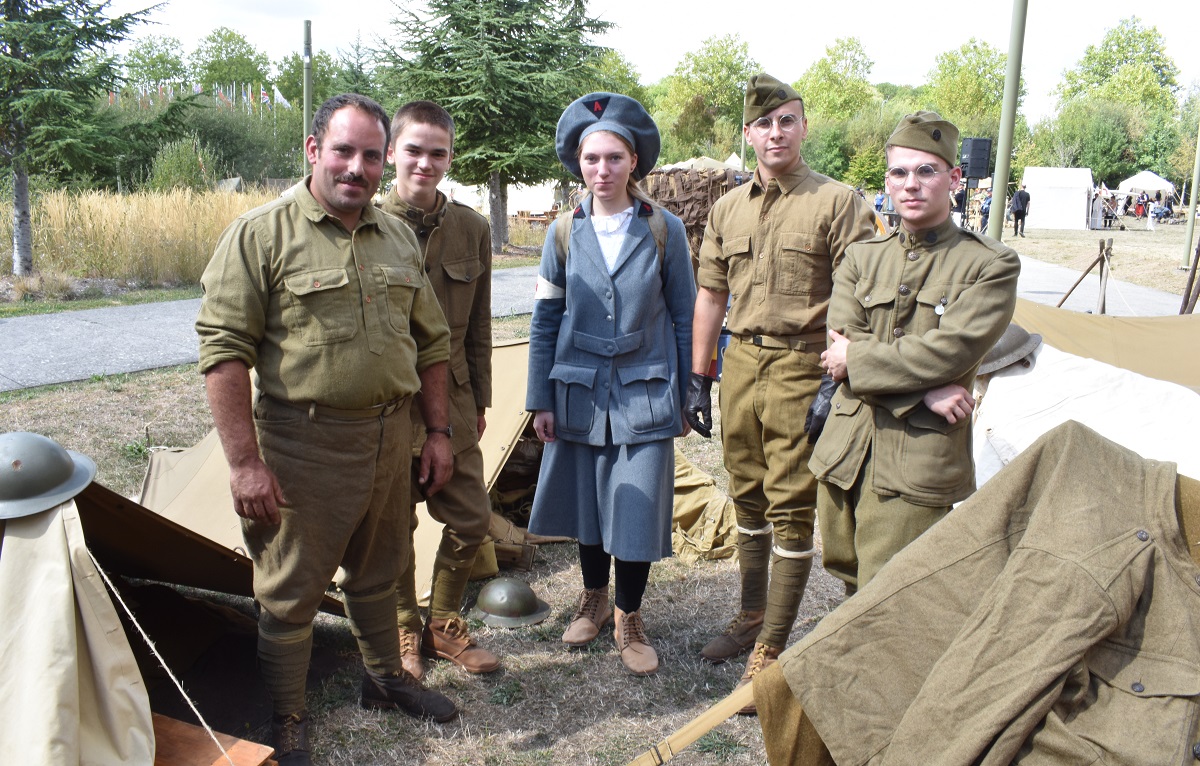 Despite its significance in 20th-century history and its role in transforming the United States into a world power, the First World War sights, cemeteries and museums of France typically hold little interest for American travelers. Yet several are at Paris's doorsteps.
The Suresnes American Cemetery and the Lafayette Escadrille Memorial are both in the suburbs while the Musée de la Grande Guerre (Museum of the Great War) in Meaux is just 25 miles east along a meander in the Marne River.
In the history of the war, Meaux and the surrounding region are particularly associated with the First Battle of the Marne of September 1914 that pitted French and British forces against rapidly advancing German forces. By halting the German advance before its forces could reach Paris, the battle helped stave off a German victory while putting the belligerents on course for a long slog of trench warfare. Nearly four years later, in July 1918, the Second Battle of the Marne involved a final major German offense followed by an Allied counteroffensive that, with the participation now of American forces, would lead to the Armistice of November 11 and the defeat of Germany.
Meaux itself was not a battleground of the Second Battle of the Marne. It took place farther east and north, so the battlefields where Americans fought are therefore further out from Paris, such as in and around Chateau-Thierry, 35 miles northeast of Meaux. Yet long before the Museum of the Great War opened in 2011, Meaux had its American Monument. Also known as Tearful Liberty, the sculpture by Frederick William MacMonnies was dedicated in 1932, a gift from the United States to honor "heroic sons of France who dared all and gave all in the day of deadly peril." The museum was created right nearby.
The core of the Museum of the Great War is the tremendous collection of objects from the First World War that had been amassed over more than 40 years by the historian and collector Jean-Pierre Verney. Under the guidance of Mayor Jean-François Copé (pictured at top of page addressing WWI reenactors), who continues to head this town of 56,000 and presides over the wider agglomeration of 107,000, the Greater Meaux region (Pays de Meaux) purchased Verney's collection of 48,000 objects in 2005 and set about creating this museum to house them. The collection has since been enriched by thousands of additional telling objects from the war of 1914-1918, including major pieces such as a tank, a plane, a truck and artillery.
Read the entire article on the France Revisited web site here:
External Web Site Notice: This page contains information directly presented from an external source. The terms and conditions of this page may not be the same as those of this website. Click here to read the full disclaimer notice for external web sites. Thank you.
Related posts