Matthew Barker, Baltimore Symphony Orchestra Member: "Nothing is more humbling than playing Taps."
By Kathy Abbott
Staff Writer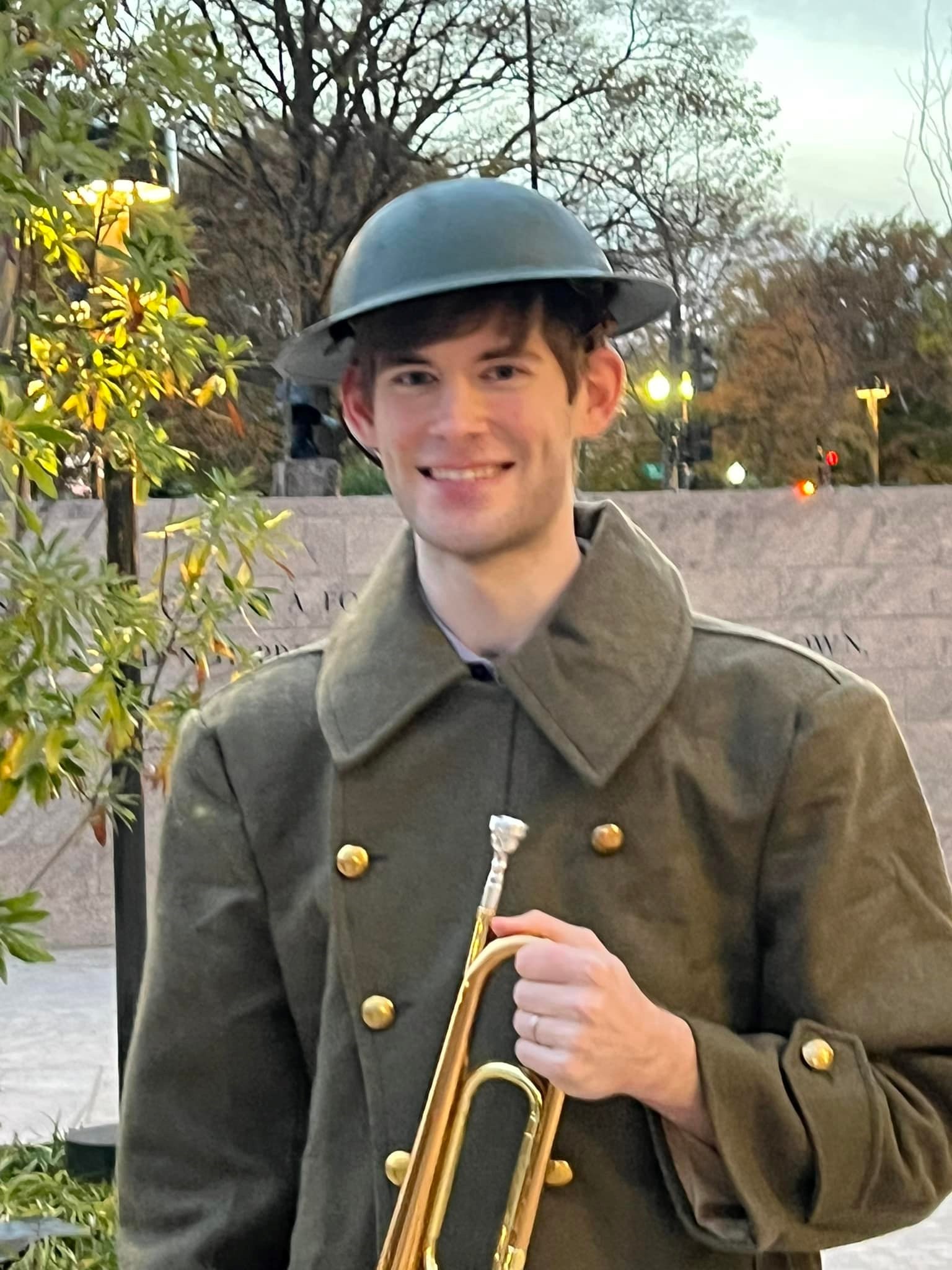 Matthew Barker
Daily Taps at the National WWI Memorial in Washington, DC
This month, Matthew Barker, who prefers to be called Matt, shares his unique story with us as one of the buglers who sounds Daily Taps at the National World War I Memorial, "Rain or Shine."
Says Matt, "I grew up in Houston, Texas, and currently live in Columbia, MD. I'm a full-time member of the Baltimore Symphony Orchestra trumpet section; I won that position in 2016.
"A trumpeter friend of mine who is the main bugler at the WW1 memorial graciously asked me to play Taps on occasion, as my schedule allows.
"I personally haven't had the honor of serving in the military, although my grandfather, Dewey Higginbotham briefly served in the Army, and my sister-in-law serves as a clarinetist in the US Air Force Academy Band in Colorado Springs, CO. I had a cousin named Kody Archer who was a Marine, and a few years younger than me, who tragically passed away recently in a gun accident – I was able to honor his life and service by personally dedicating one of my Taps calls to him.
"Growing up as an Eagle Scout, I knew, and eventually taught all of the bugle calls. These calls help maintain the pride and foster a greater sense of community on U.S. Army installations around the world. They offer soldiers and family members the chance to unite several times a day and honor the colors they are fighting to protect.
"No call is more retrospective and impactful as Taps. Taps is a call to remember those who gave their lives in the service of the United States. When Taps is played, everyone knows to stop what they are doing and reflect on the freedoms and rights that have been protected by the brave men and women who have served in our armed forces throughout the years.
"The fact that Taps is played every day by a professional at the WWI memorial, in historic downtown DC, adds an extra level of impact and gravitas to the community members observing the Memorial.
"It adds a personal connection which transports an onlooker from his or her's complicated daily life, and challenges them to a state of gratitude for the privileges that these brave soldiers have allowed them.
"As a professional trumpet player, nothing is more humbling than playing Taps."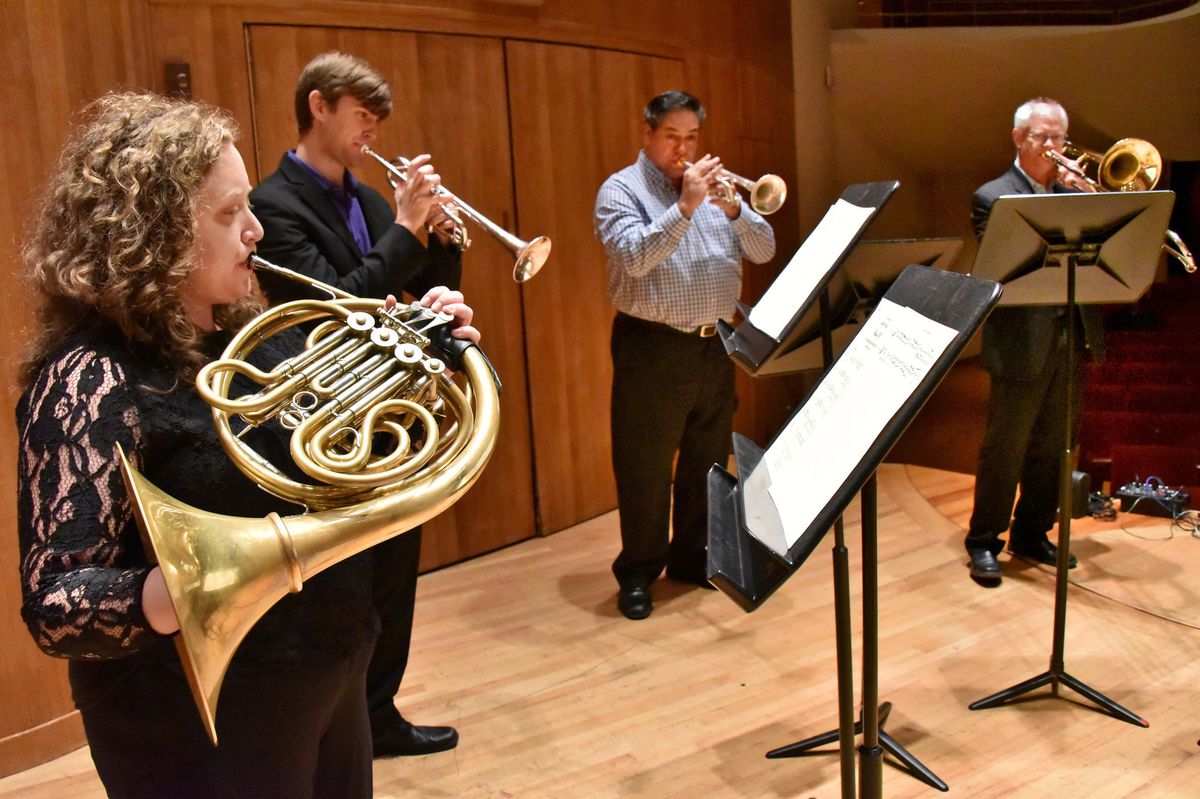 Matthew Barker (second from left) performing with other members of the Baltimore Symphony Orchestra.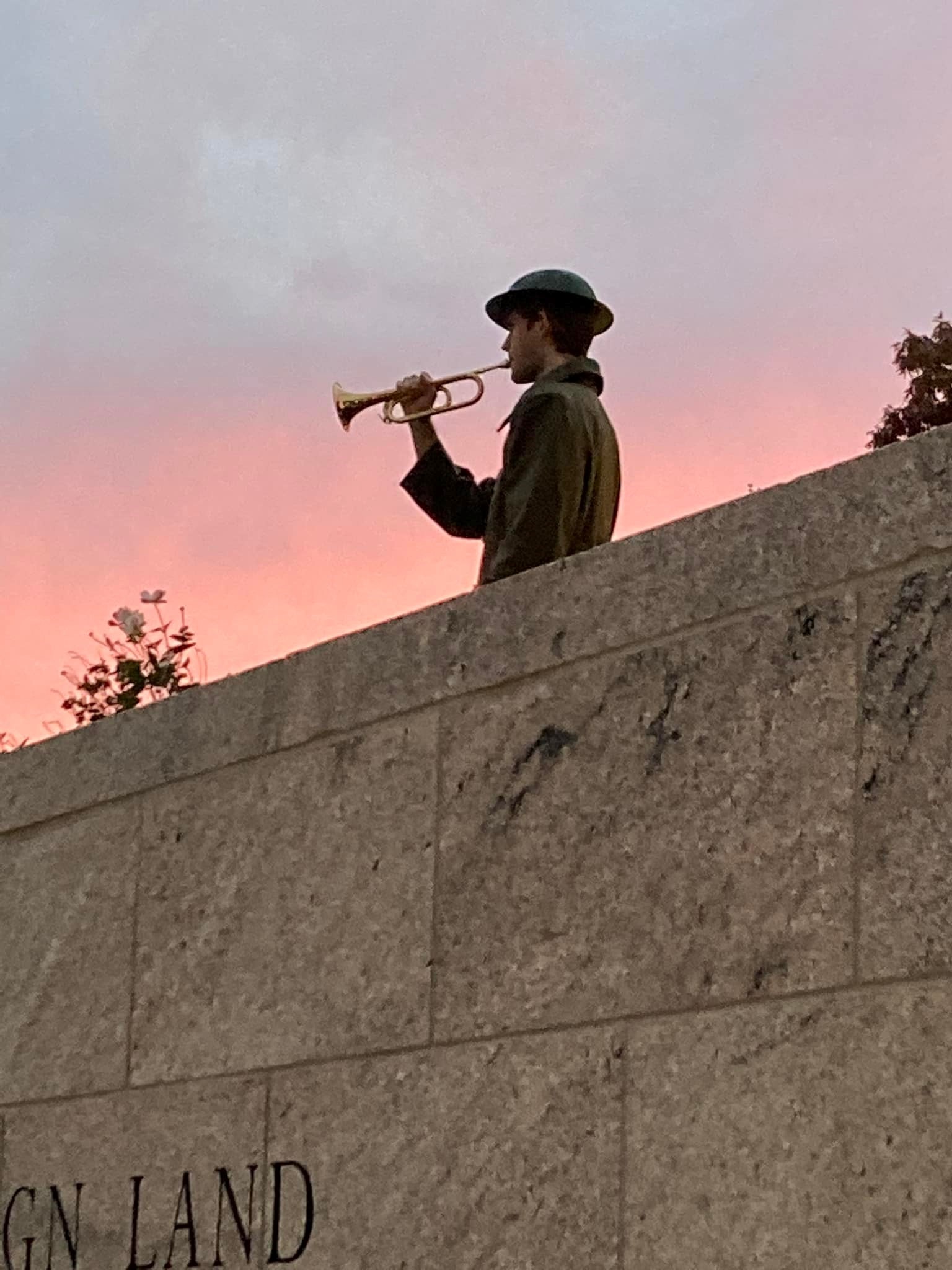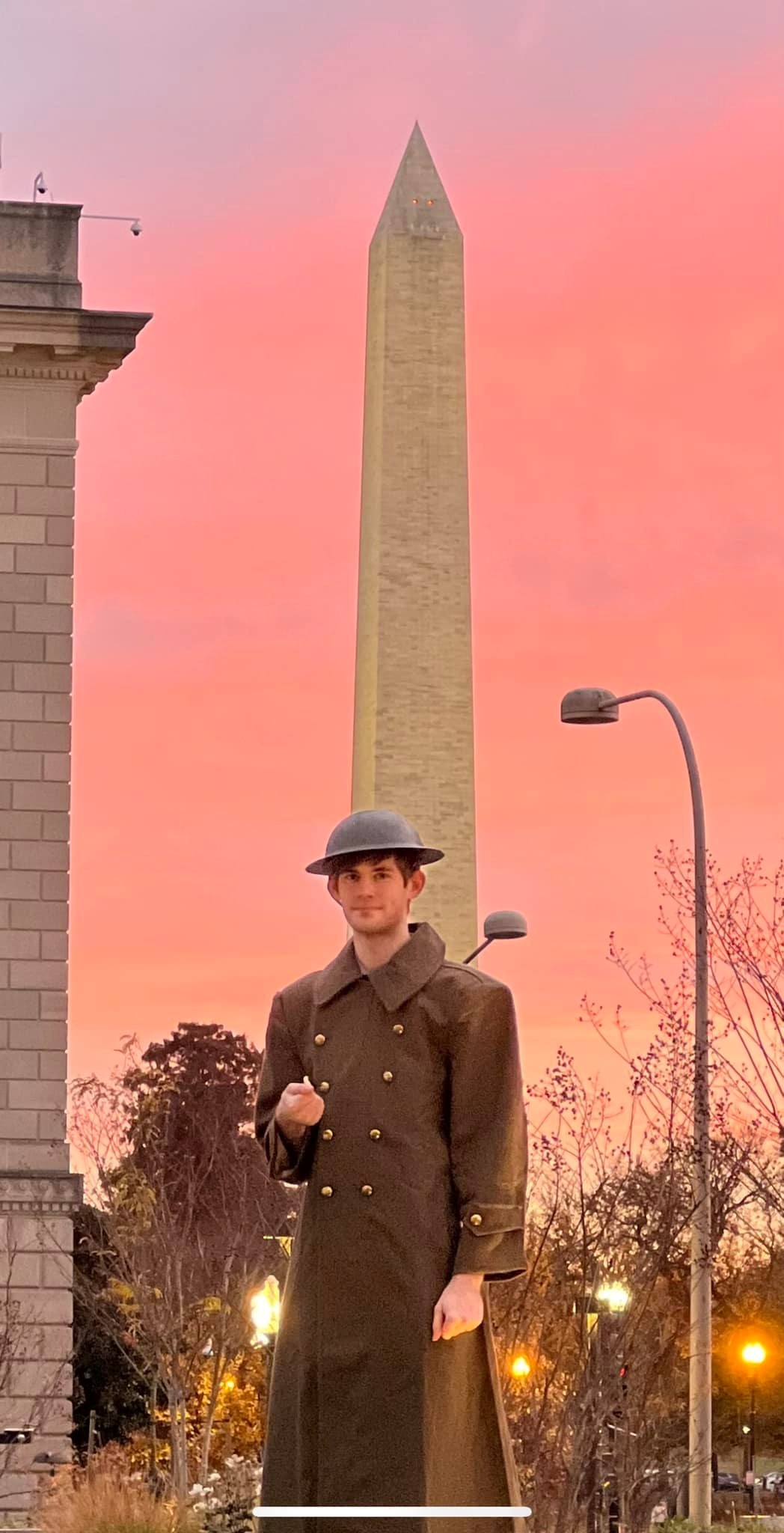 Related posts