Lost Histories of the Great War
Published: 28 November 2022
By Ron Unz
via The Unz Review web site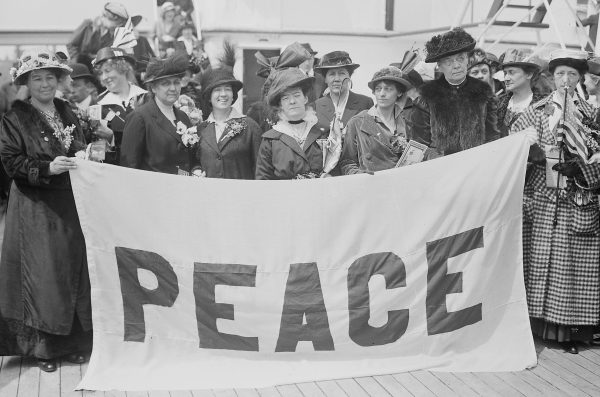 Veterans Day came earlier this month, a public holiday that under the name of Armistice Day had originally celebrated the end of the First World War, itself then known as the Great War to those living during that era, over a century ago.
Friends of the Palo Alto Library runs a local monthly book sale, now reopened after nearly two years of Covid closures, and I usually attend, often buying for a pittance items that have caught my eye. A few weeks ago I picked up for a quarter a copy of Adam Hochschild's widely praised 2011 volume To End All Wars, his account of the British anti-war movement during World War I, which I'd seen very favorably reviewed in the Times and elsewhere when it was originally released. My own knowledge of that era was relatively meager and sparse, so I spent a couple of days reading the text.
Hochschild seems a fine writer and researcher, certainly earning the glowing blurbs by prominent scholars that stud his book, and he told a very interesting story of the men and women who organized and led Britain's powerful but heavily suppressed anti-war movement as it opposed the continuing slaughter in the trenches. Many of these individuals suffered harsh imprisonment for their dissent, including Keir Hardie, the founder of what became the Labour Party and Bertrand Russell, the brilliant mathematical philosopher and future Nobel Laureate.
Support for the war split the militant Suffragette movement straight down the middle, and important political families were also often deeply divided, with the beloved elder sister of Britain's own military commander-in-chief in France becoming a prominent peace campaigner. Just a few years earlier, E.D. Morel, the country's leading investigative journalist, had been celebrated as an international hero for exposing the horrors of the Belgian Congo, but he was now imprisoned for his anti-war writings, with the treatment so brutal that it permanently broke his health and he died at the age of 51, a few years after the war ended.
Just as I'd expected, I discovered a wealth of information about a period only known to me in outline, and I saw no reason to doubt any of its accuracy, including the brief but surprising references to supposedly widespread German war crimes in occupied Belgium. I was very glad to fill these large gaps in my existing knowledge.
But near the end of Hochschild's discussion of the year 1916, he emphasized that unlike Britain there was absolutely no corresponding anti-war movement in most other countries, including Germany. As he put it on p. 217:
"Both sides were committed to fight to the bitter end, and by now, two years into the war, if someone in a prominent position on either side so much as advocated peace talks, it was considered close to treason."
On reading this, I did a double-take and almost questioned my sanity. Surely, Hochschild must be aware that exactly at that point in time, the government of Germany had publicly proposed international peace talks without preconditions aimed at ending the war, suggesting that the massive, pointless slaughter be halted, perhaps largely on a status quo ante basis.
The Germans had recently won several huge victories, inflicting enormous losses on the Allies in the Battle of the Somme and also completely knocking Rumania out of the war. So riding high on their military success, they emphasized that they were seeking peace on the basis of their strength rather than from any weakness. Unfortunately, the Allies flatly rejected this peace overture, declaring that that the offer proved Germany was close to defeat, so they were determined to hold out for complete victory with major territorial gains.
Read the entire article on The Unz Review web site here:
External Web Site Notice: This page contains information directly presented from an external source. The terms and conditions of this page may not be the same as those of this website. Click here to read the full disclaimer notice for external web sites. Thank you.
Related posts