Jerry Looper Hester, 1931–2022
Published: 26 August 2022
Jerry Looper Hester, 90, went to be with his Lord and Savior on Friday, August 5, 2022 following a brief illness.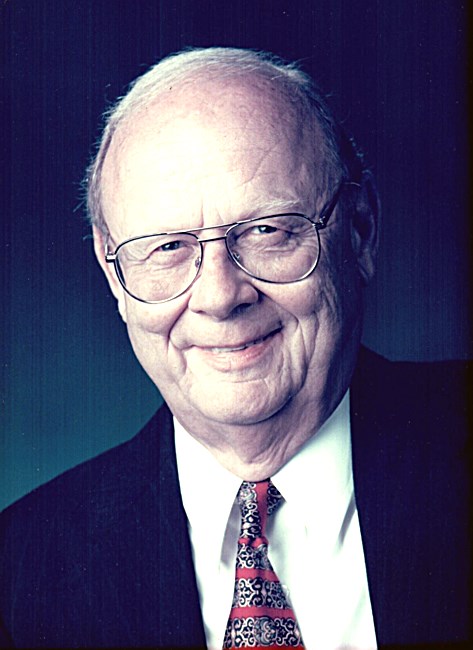 Jerry Looper HesterJerry was born August 13, 1931, in High Point, NC to the late Walter Filmore Hester, Sr and Rebecca Crowder Hester. He grew up in a loving Christian family with four brothers and two sisters, where his interest in American History and appreciation for Military Service was encouraged. He and all his brothers became Eagle Scouts, which, at the time, was a National record for a single family.
Jerry graduated from N.C. State University in 1953 with a degree in Mechanical Engineering, then served in the U.S. Air Force as Airborne Electronics Officer with the 429th Fighter Bomber Squadron during the Korean conflict. Jerry worked in the Aerospace Defense Industry for over 15 years, then began his own firm in 1965 with a focus on international military support in Europe, Middle East, Egypt, Saudi Arabia, Ukraine, and Kazakhstan. He married Sharon (Sherry) Lee Gilbert in 1968.
In 1998, Jerry returned to Winston-Salem, NC purchasing and developing the former East Kent property of John Reynolds where they lived for 22 years until moving to SalemTowne Retirement Community in 2020.
Jerry was appointed by Congress in 2013 as a founding board member for the US World War 1 Centennial Commission. He was also the former Chairman of the 70th Anniversary WW1 National Committee. In it's official statement the Commission said, "He was committed to honoring the 4.7 million Americans that served in the War that Changed the World and to the establishment of a National WW1 Memorial in Washington, DC, which at the time, was the only global conflict of the 20th century not recognized with its own Memorial in our Nation's Capital."
On April 16, 2021, Jerry saw his tireless advocacy realized at the First Colors Ceremony, where the WW1 Centennial Commission raised the flag of the United States of America over the new National WW1 Memorial. Included was a flyover by his beloved U.S. Air Force with two F-22 aircraft from the 94th Fighter Squadron, a legacy squadron from WW1.
Jerry was predeceased by his wife of 53 years, Sharon (Sherry) Gilbert Hester; and three brothers, Walter Hester Jr, Robert Hester, and Dr. Joseph Hester.
He is survived by six children, Vicki Vanderburg (Garry), Marshall Hester (Rachel), Dawn Moffitt (Kermit), Richard Hester (Lori), Camilla Rocco (John), and Stuart Hester; the mother of his children, Alice Garrett Hester; two sisters, Becky Wyatt, Margaret Wigglesworth and brother, Scott Hester; as well as,18 grandchildren and 8 great grandchildren.
A Celebration of Jerry's life was held on Saturday, August 20, 2022 at the Sechrest-Davis Chapel, High Point, NC. Presiding were Dr. Rick Speas and Dr. Robert Steele. Burial followed in Floral Garden Park Cemetery.
In lieu of flowers, memorials may be directed to Old Town Baptist Church, 4386 Shattalon Dr., Winston Salem, NC 27106. For more information about the WW1 Centennial Commission, visit www.worldwar1centennial.org
Fond memories and expressions of sympathy may be shared at www.sechrestdavisphillipsavenue.com for the Hester family.
Related posts