Hutchings Museum Institute exhibits Hello Girls at Utah Women's Day Celebration
via the Lehi Free Press newspaper (UT) web site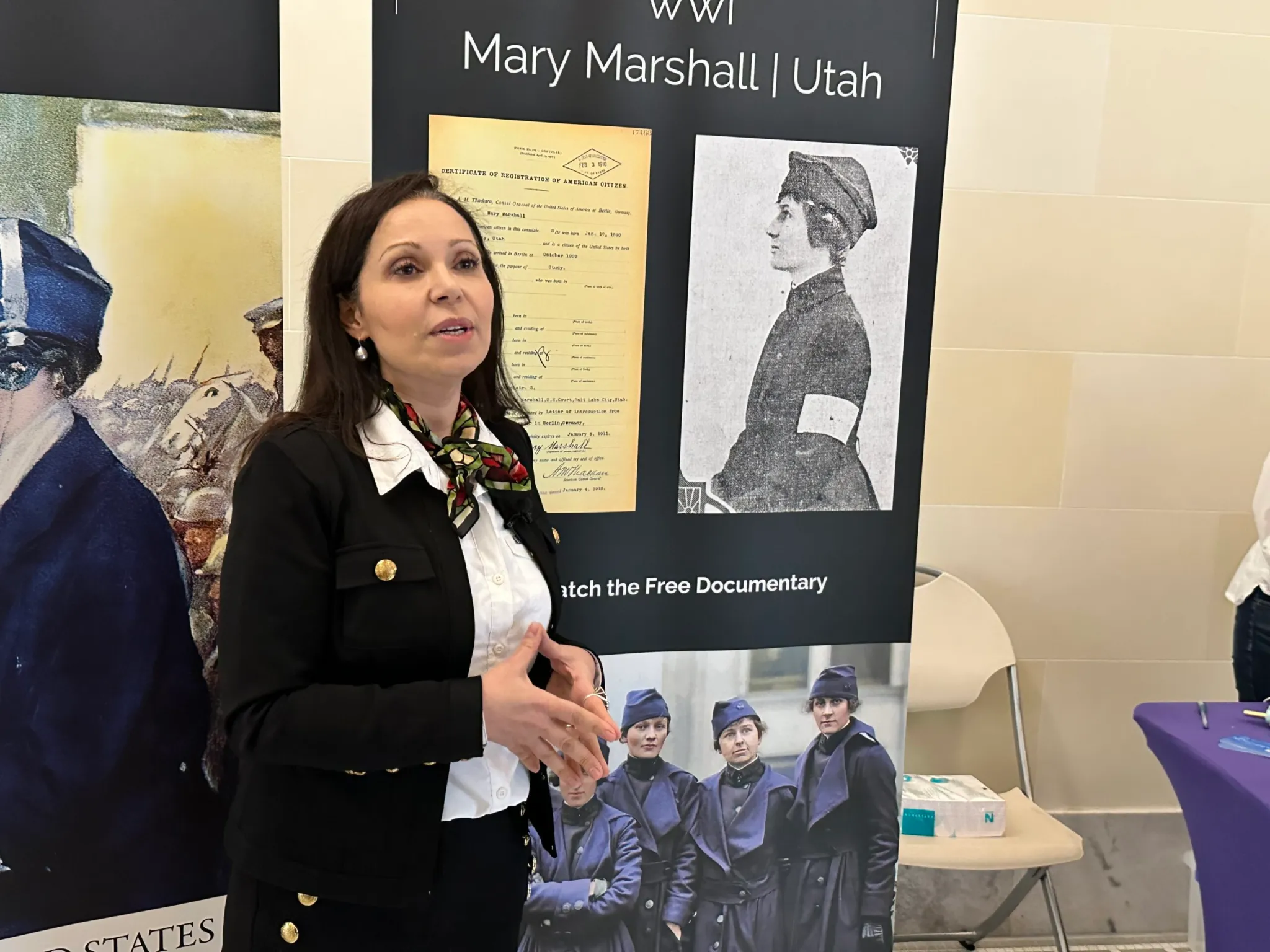 In honor of women who made Utah history, Hutchings Museum Institute exhibited Hello Girls during the Better Days' Utah Women Making History event at the Utah Capitol.
The event coincided with International Women's Day and included speakers, activities, and prizes highlighting Utah women who have made history.
The Hutchings exhibit honored the Hello Girls—an initial group of 100 women who served in the U.S. Army Signal Corp Telephone Operator Unit during WWI to serve as switchboard operators and real-time translators helping French and American officers coordinate under fire. Two women from Utah, Emelia Katharine Lumpert, and Mary Marshall were part of that historical group of combat women.
During the celebration, the Hutchings Museum gathered names to petition Utah Senators Mike Lee and Mitt Romney to join in co-sponsoring a Congressional Bill to honor the Hello Girls with the Congressional Gold Medal.
"Thousands of experienced women answered the call for 100 positions during WWI," said Daniela Larsen, executive director of the Hutchings Museum Institute. "The Hello Girls were the first women in American history to serve in combat operations. These women, including Lumpert and Marshall, served valiantly in combat throughout the duration of the war."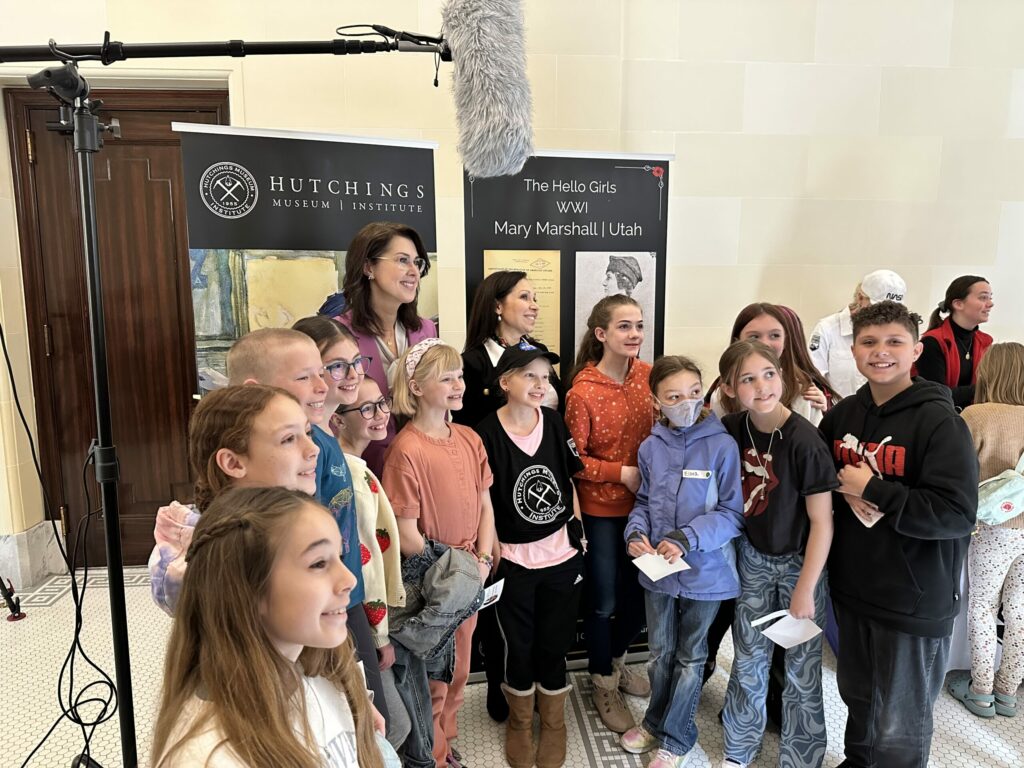 Read the entire article on the Lehi Free Press newspaper web site here:
External Web Site Notice: This page contains information directly presented from an external source. The terms and conditions of this page may not be the same as those of this website. Click here to read the full disclaimer notice for external web sites. Thank you.
Related posts