Fort Hood: From Armistice Day to Veterans Day
Published: 10 November 2022
By Brandy Cruz
via the Fort Hood Sentinel newspaper web site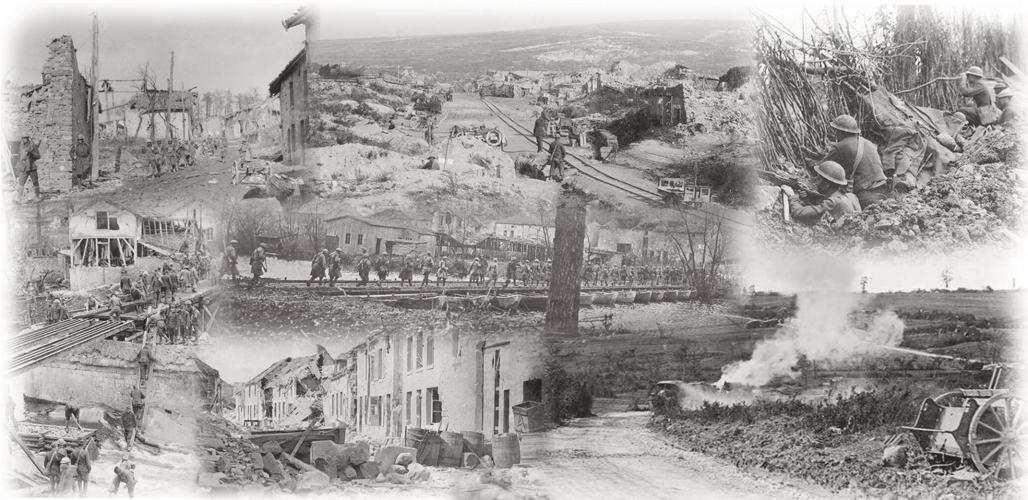 Huddled in a small train carriage in Northern France, world leaders gathered on the eleventh hour of the eleventh day of the eleventh month to call a cease-fire on what people fervently believed to be the "war to end all wars."
World War I, which cost the lives of more than 16 million people worldwide, was first commemorated on the first anniversary of the signing of the armistice. President Woodrow Wilson solidified the date by declaring Nov. 11, 1919, as the first Armistice Day.
"To us in America, the reflections of Armistice Day will be filled with solemn pride in the heroism of those who died in the country's service and with gratitude for the victory, both because of the thing from which it has freed us and because of the opportunity it has given America to show her sympathy with peace and justice in the councils of the nations," Wilson said.
Twenty years after the signing of the armistice, Congress declared Nov. 11 as an annual holiday to honor world peace, but primarily used to honor WWI veterans. On June 1, 1954, Congress officially changed the name of Armistice Day to Veterans Day, in honor of veterans from all American wars.
President Dwight D. Eisenhower delivered the first Veterans Day Proclamation in 1954, while also creating a Veterans Day National Committee, which would oversee Veterans Day ceremonies in the future.
Nov. 11 is a significant date in the United States and across the world, as people gather together to honor Veterans Day in various ways. There will be walks, ceremonies, parades and the ringing of bells. The World War I Centennial Commission has created the Who They Were application designed to allow students to create a short narrative about what their community was like more than 100 years ago. The narrative can then be presented at their school or event and shared online at https://www.nhd.org/who-they-were. While the program was originally designed for the 2018 centennial celebration, the World War I Centennial Commission is encouraging people to continue the project indefinitely.
Read the entire article on the Fort Hood Sentinel web site.
External Web Site Notice: This page contains information directly presented from an external source. The terms and conditions of this page may not be the same as those of this website. Click here to read the full disclaimer notice for external web sites. Thank you.
Related posts