Florence Standish – Early 20th Century Asheville, VA nurse
Published: 18 January 2023
By Rodney S. Doty
via the Department of Veterans Affairs History Office web site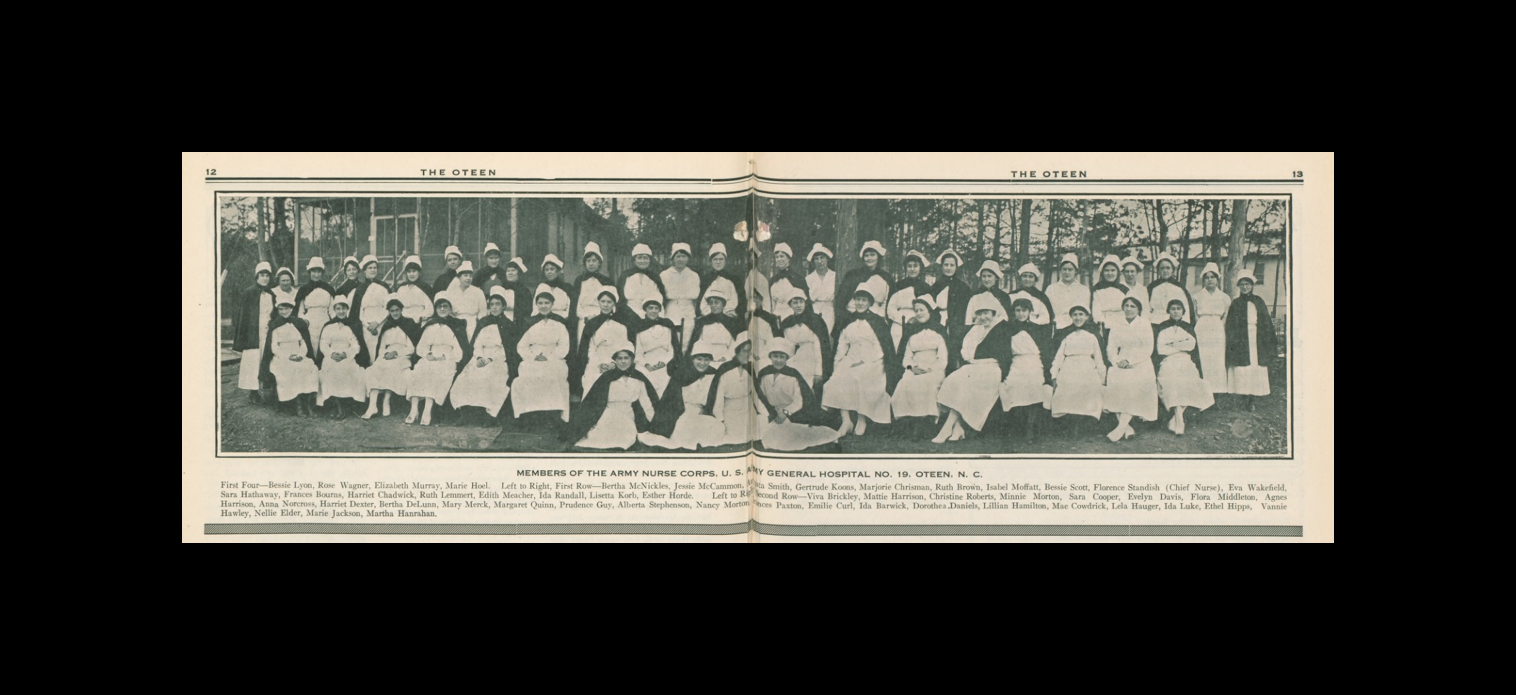 The History of the Asheville Veteran's Affairs Medical Center (VAMC) is a complex and fascinating one spanning over a century of care. Research continues to uncover connections, placing the people of this historic hospital site into better view.  The latest of these discoveries involves a photograph, simply captioned: "Unidentified woman, half-length portrait, wearing nurses uniform."
This photograph is part of a scrapbook  at  the University of North Carolina at Asheville, Ramsey Library Special Collection.  The Mrs. Walter L. Massie Collection of Jesse Morris Photographs is the best resource for seeing what life was like at the Oteen Veteran's Administration Hospital, the forerunner of today's Asheville VAMC.  Taken and assembled by one of the nurses at the hospital, the collection reveals what life was like at Oteen soon after World War I from a nurse's point of view.  However, like many archival finds, names and details are missing from the record for most of the images.  Who was this unidentified woman?  For the past five years, her identity has been unknown.
Research efforts included a chronological search of newspaper articles. That's when a February 1919 Atlanta Constitutional story about the hospital helped reveal the nurse's name.  The article included images of the early Army Medical Detachment staff and there, was Head Nurse, Florence Standish.
Placing the two sources side by side, the photo from UNC's collection was positively identified as Chief Nurse Florence Standish.  Armed with a name, more research revealed that U.S. Army Hospital # 19's first Chief Nurse, Florence Standish, had a remarkable life story.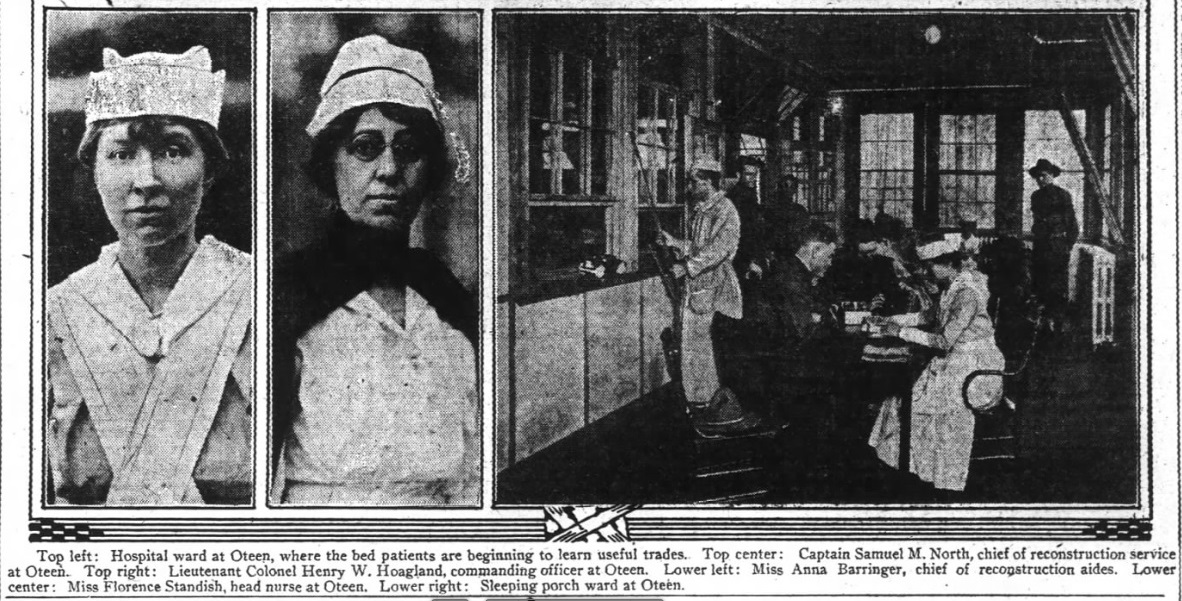 Florence was born in Wilkes-Barre, Pennsylvania in 1875.  She attended a school for deaconesses in Washington, D.C. by 1901 and in June 1905, she graduated from the Alsbury Hospital Training School for Nurses in Minneapolis, Minnesota.  She worked as an hourly nurse in Wilkes-Barre until September 1909, when she left to become the Nurse Superintendent of a new Methodist Deaconess Hospital in Colorado Springs, Colorado.
Read the entire article on the VA History Office web site.
External Web Site Notice: This page contains information directly presented from an external source. The terms and conditions of this page may not be the same as those of this website. Click here to read the full disclaimer notice for external web sites. Thank you.
Related posts