Our WWI Memorial Apps
Experience the WWI Memorial 'In Person' and Virtually
The WWI Memorial VIRTUAL EXPLORER App provides an AR (augmented reality)-driven, virtual field trip to the Memorial from anywhere in the world.
The WWI Memorial VISITOR GUIDE allows Memorial visitors to explore a vast variety of WWI AR objects as they visit the 1.8-acre park-like site. Objects include WWI planes and tanks, a 50-foot timeline tower, and virtual kiosk screens that help bring story of the war to life.
"The new National World War I Memorial is a true 21st Century Memorial. The traditional visitor experience that's amplified by Daily Taps is accompanied by a stunning 'virtual' experience–our award winning, interactive, augmented reality Apps."
Dan Dayton
Chairman/CEO of the Doughboy Foundation and Executive Director of the U.S. World War I Centennial Commission
Recognized for Innovation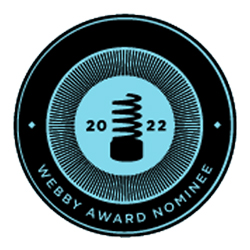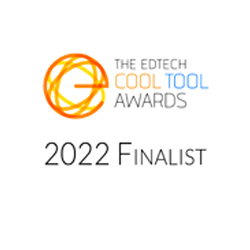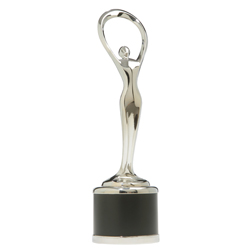 Nominated for two prestigious Webby Awards and EdTech Awards, the WWI Memorial Apps have also received Communicator Awards for innovation. They have been created with grants from Walmart, Verizon, the Andrew W. Mellon Foundation, the National Endowment for the Humanities, and others.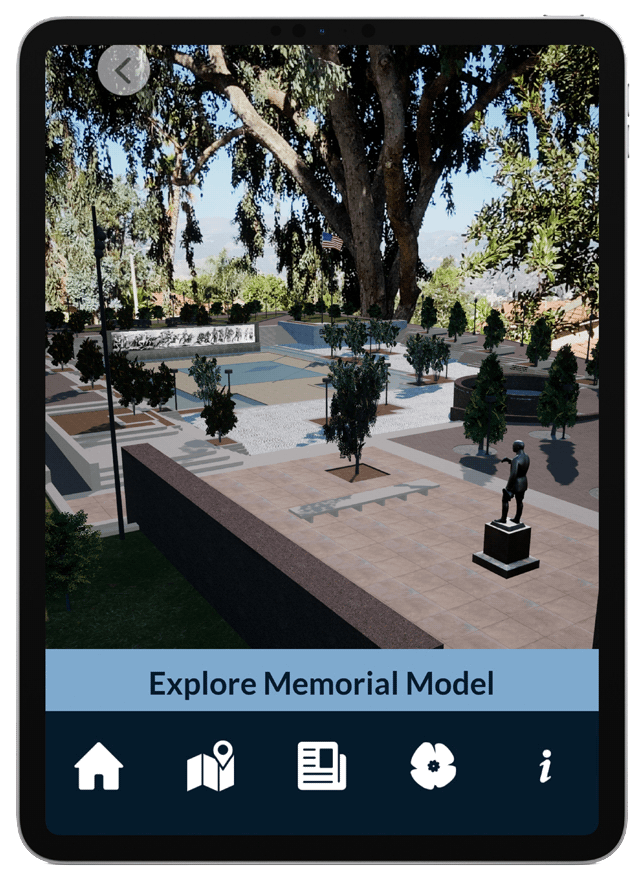 WWI Memorial "Virtual Explorer" App
The "Virtual Explorer" app brings a 'walk-around-inside-it' digital 3D model of the National WWI Memorial to students at home or in classrooms using iOS or Android smartphones and tablets.
Students, teachers, and anyone can now access the National WWI Memorial anywhere, at any time. The WWI Memorial Virtual Explorer App is filled with interactive and experiential WWI history, including:
The Timeline Tower:
An interactive, 2-story tall 3D timeline featuring over 50 key events from WWI with images and short narratives organized in chronological order.
The Sinking of the Lusitania:
A video game-style presentation of the crucial event that was instrumental in drawing America into the global conflict.
Vehicles from WWI:
Features interactive 3D models of breakthrough vehicles that came out of WWI including airplanes, tanks, motorized ambulances, and even a 1917 Harley Davidson motorcycle.
How WWI Changed America:
More than 50 micro-documentaries (each under 2 minutes) in 9 categories featuring leading WWI historians on subjects such as the impact of WWI on women, African Americans, and Native Americans, plus stories about immigrants, citizenship, propaganda, and the 1918 pandemic. LEARN MORE
The Military History of WWI:
A multi-part exploration of how America exploded from a modest standing army of less than 130,000 to a global military powerhouse with 4.7 million men and women in uniform in just 18 months.
Stories of Service:
The tools and means to create research projects about WWI veterans from the local community or families. These can be submitted INTO the App, resulting in an auto-narrated story with images shared with Virtual Explorer app users everywhere. LEARN MORE
The "Virtual Explorer" is available for both iOS and Android. Click below to access, or simply search for "WWI Memorial" on your mobile device's store.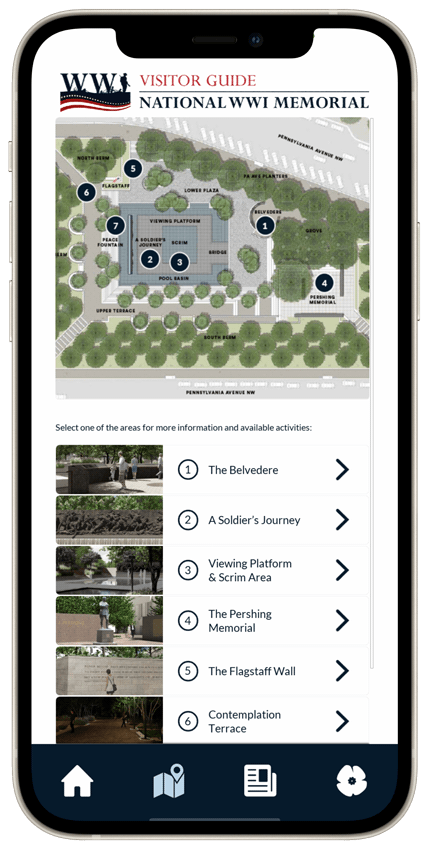 WWI Memorial "Visitor Guide" App
A Visitor Guide app complete with experiential "Augmented Reality" interpretive elements will make your visit both immediate and memorable.
It provides fascinating insights into the Memorial and its history, while also presenting a wealth of information about WWI in unique and interesting ways through "AR," Augmented Reality.
Each area of the Memorial has AR features that allow you to place
Timeline Tower
In the Belvedere area, drop a giant timeline tower onto the ground that tells the story of WWI from 1914 through 1919. It includes more than 50 narrated information panels.
A Soldier's Journey
Play a video that tells the story portrayed by the bronze relief sculpture that will become the largest in the western hemisphere when installed in 2024.
The Vehicles of WWI
Standing on the Viewing Platform, place WWI era ambulances, motorcycles, planes, tanks, and ships out over the reflecting the pool. Get a real sense of size and scale.
The Military History of WWI
In the Pershing Memorial area, place various presentations on Memorial spaces to learn about how America created a huge military force from a tiny standing army, decisively changing the course of the war in just 18 months.
How WWI Changed America
At the North Lower Terrace, place an AR viewer on the wall and select from over 50 short videos covering the social aspects of WWI. See how the War that Changed the World completely transformed every aspect of American life.
Virtual Remembrances
On the upper terrace by the Peace Fountain, use the Visitor Guide App to explore fascinating Stories of Service. You are invited to contribute to this invaluable archive by submitting your ancestor's story of service in WWI, whether military or civilian. All these stories are accessible in both WWI Memorial Apps–the "Visitor Guide" for those physically at the Memorial, and the "Virtual Explorer" which bring the entire Memorial Experience to everyone, anywhere, at home or in the classroom.
The "Visitor Guide" is available for both iOS and Android. Click below to access, or simply search for "WWI Memorial" on your mobile device's store.
APP FAQs
Is my Smartphone compatible with these Apps?
Adam Richardson
2022-09-13T14:40:48-04:00
AR Compatible iPhones
iPhone 12 Pro
iPhone 12 Pro Max
iPhone 12 mini
iPhone 12
iPhone 11 Pro
iPhone 11 Pro Max
iPhone 11
iPhone XS
iPhone ten s
iPhone XS Max
iPhone ten s Max
iPhone XR
Phone X
iPhone 8
iPhone 8 Plus
iPhone 7
iPhone 7 Plus
iPhone 6s
iPhone 6s Plus
iPhone SE
AR Compatible  iPads and other iOS devices
iPad Pro (all models)
iPad Air (4th generation)
iPad Air (3rd generation
iPad (5th generation or later)
iPad mini (5th generation)
iPod Touch (7th generation)
Android AR Compatible Devices (as of 7/2021)
Android devices are made by many companies under many standards. Not all of them (even some new ones) are able to run Augmented Reality Apps. This list is always changing. Click the button below for such a list.
What's new in version 1.8
Adam Richardson
2022-09-13T14:43:02-04:00
NEW: The "Photosphere Memorial Portal", in the Viewing Platform & Reflecting Pool Area (3), is an evolving feature that will transport users to other key WWI Memorial locations. The first example is the American Cemetery at Flanders, in Belgium.
NEW: We have transformed the WWI Memorial Model area (0) with a new feature ideal for classroom use. As you invoke the model, you see a category list that includes: Sculptures, Inscriptions, and Features. Selecting a category accesses items for that category. When an item is selected, a guide arrow appears in the model. Search for it and 'walk over' to explore it. Additional information, including the full text for all inscriptions, is included. With this you can create "search" assignments for students and read WWI information inscribed into the Memorial.
UPDATE: In the Woodrow Wilson area (5), you can now select the full screen button to view the videos looking down (you no longer need to hold up your device up to look at the AR screen). It also makes the video full screen for easier viewing.
UPDATE: For Virtual Remembrances in the Peace Fountain area (6), we have expanded the filtering system to now include over 750 Stories of Service. You can submit your OWN ancestors Story of Service by looking under the NEWS thumb button.
Are the Apps available for schools?
Adam Richardson
2022-09-13T14:43:30-04:00
The WWI Memorial Virtual Explorer App is available both from the Google Play and the App Store. There are no costs and no in-game purchases required. It is suitable for any age above 12 with some depictions of battles and wounded soldiers.
The Doughboy Foundation is making available its WWI Memorial Apps, WWI lesson planning, and other resources through the Verizon Innovative Learning HQ education portal, which focuses on delivering free Next-Gen learning for all. Aimed at K-12 students and teachers, the portal offers innovative augmented reality (AR) and virtual reality (VR) apps, tailored lesson plans, and professional development resources that make learning contemporary, engaging, and immersive. The initiative is part of Citizen Verizon, the company's responsible business plan to help move the world forward for all. It's a key driver in providing 10 million students with digital skills training by 2030.