Eddie Rickenbacker: America's Most Decorated World War I Ace
Published: 27 February 2023
By Mac Caltrider
via the Coffee or Die Magazine's Coffee Ordie web site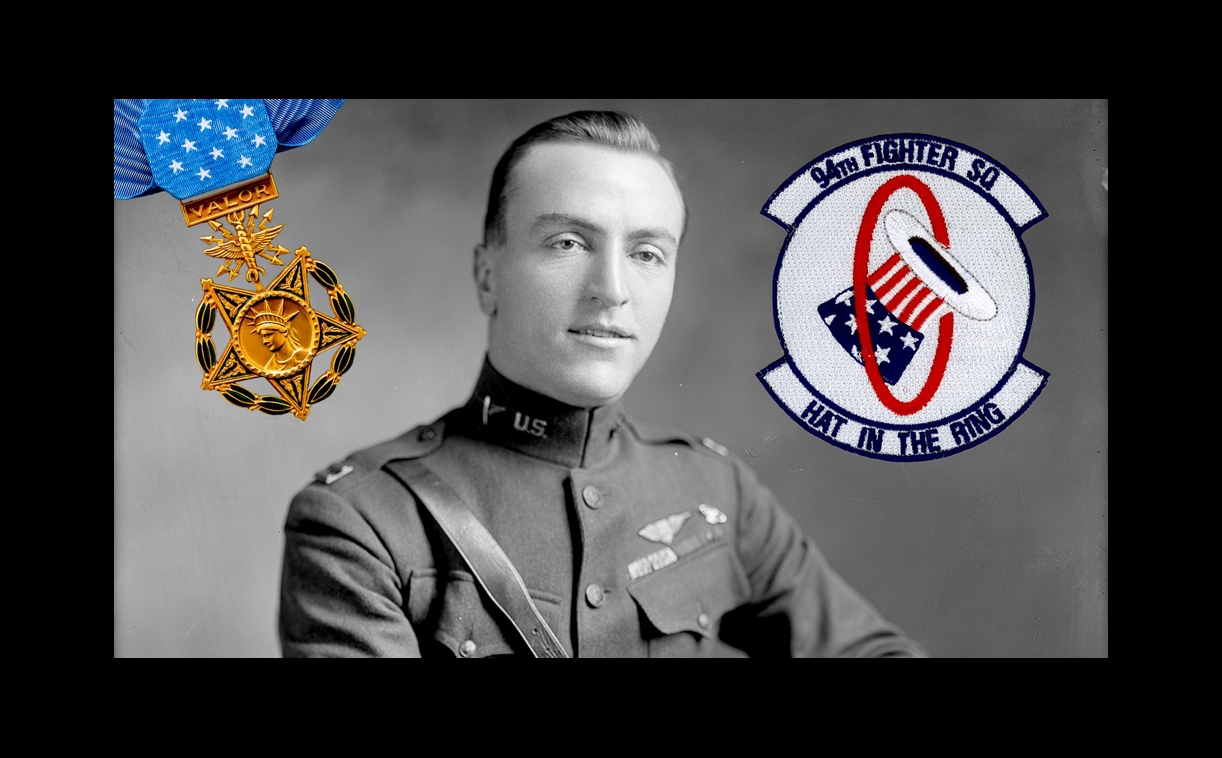 Edward Vernon Rickenbacker is best remembered as the "ace of aces." He achieved 26 aerial victories during World War I — the most of any US pilot during the war. With a Medal of Honor, seven Distinguished Flying Crosses, and the French Croix de Guerre to his name, Rickenbacker remains one of the most decorated military aviators in American history.
Rickenbacker's legendary reputation was not just the result of his exploits in the sky. The famous fighter pilot led a life of adventure that invites comparisons to the likes of Ernest Hemingway and Theodore Roosevelt. His tales of derring-do would make the Dos Equis man feel boring. Here are some of the highlights.
Dodging Death and Child Labor Laws
Born in 1890, Rickenbacker grew up in Columbus, Ohio. The son of Swiss immigrants, he worked several jobs as a child, including as a gardener, a paperboy, and a pinsetter at the local bowling alley. Back then, children were allowed to work in the United States.
When he wasn't pulling weeds or tossing papers, young Rickenbacker was busy pursuing an education. One day, while walking to school, he fell 12 feet into an underground cistern and nearly died. From that moment on, narrowly escaping death would be a consistent theme throughout Rickenbacker's life.
Rickenbacker survived several more disasters before reaching puberty. He was run over by a quarry cart, barely escaped a burning building, and sustained a serious head injury while attempting to "fly" his bicycle off the roof of a shed in an imitation of the Wright brothers' historic first flight.
Rickenbacker was two months shy of 14 when his father was bludgeoned to death by a co-worker. To help his widowed mother provide for the family of nine, Rickenbacker dropped out of the seventh grade and began working as a mechanic at an auto repair shop. It was there that the future ace of aces fell in love with engines.
Racing Pioneer
Rickenbacker had a natural aptitude for fixing things. His skills as a mechanic eventually landed him a job as a testing engineer for the Columbus Buggy Co.
Under the tutelage of Lee Frayer, Columbus Buggy's chief engineer, Rickenbacker learned the ins and outs of automobile engines. He was so adept at troubleshooting faulty engines that at the age of 16 he was called on to figure out why the company's newest models were overheating. Rickenbacker solved the problem and was soon promoted to chief engineer.
Read the entire article on the Coffee Ordie web site here:
External Web Site Notice: This page contains information directly presented from an external source. The terms and conditions of this page may not be the same as those of this website. Click here to read the full disclaimer notice for external web sites. Thank you.
Related posts