Eagle Scout restores NY WWI monument
Published: 3 December 2022
By Kris DiLorenzo
via the Scarsdale Inquirer newspaper (NY) web site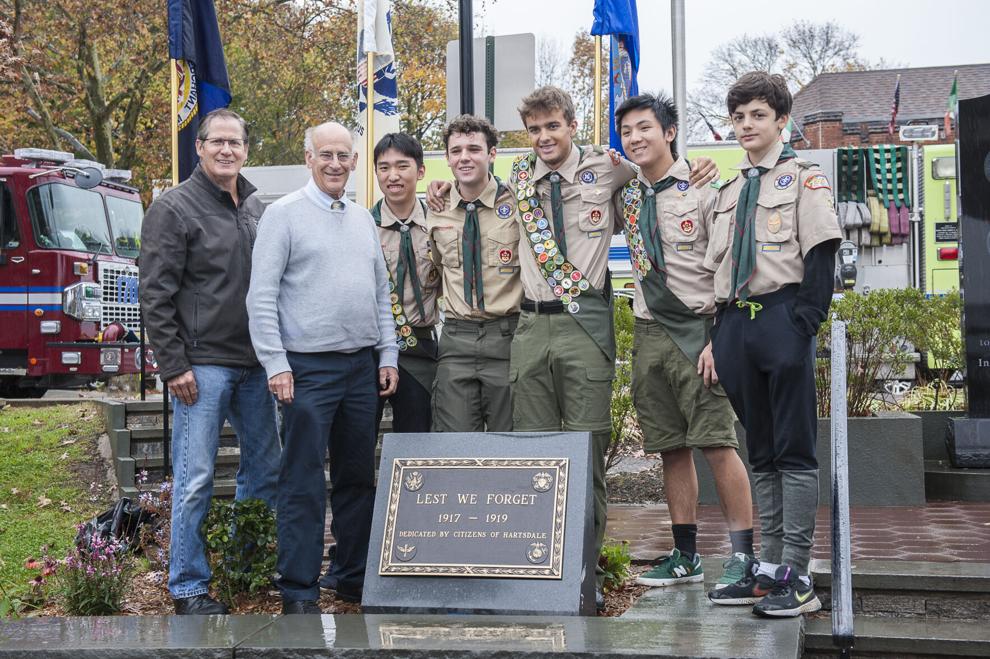 Local veterans, Boy Scouts and public officials gathered Nov. 11 at DeSanti Plaza in Hartsdale for the unveiling of a refurbished monument honoring those who fought in World War I.
The black granite stone inlaid with a bronze plaque earned Thomas Sassalos III his Eagle Scout badge. He worked with veterans Hugh McAuley of Scarsdale's American Legion Post 52, who served in the Navy from 1972-76, and Carmine DiPasquale of DAV (Disabled American Veterans) Chapter 16 to bring the restored memorial to fruition. Both men are members of the town of Greenburgh's Veterans Advisory Committee.
Read the entire article on the Scarsdale Inquirer web site.
External Web Site Notice: This page contains information directly presented from an external source. The terms and conditions of this page may not be the same as those of this website. Click here to read the full disclaimer notice for external web sites. Thank you.
Related posts