Daughter of highly decorated WWI veteran turns 90
Published: 26 February 2023
By Mason Fletcher
via the WBKO television station (KY) web site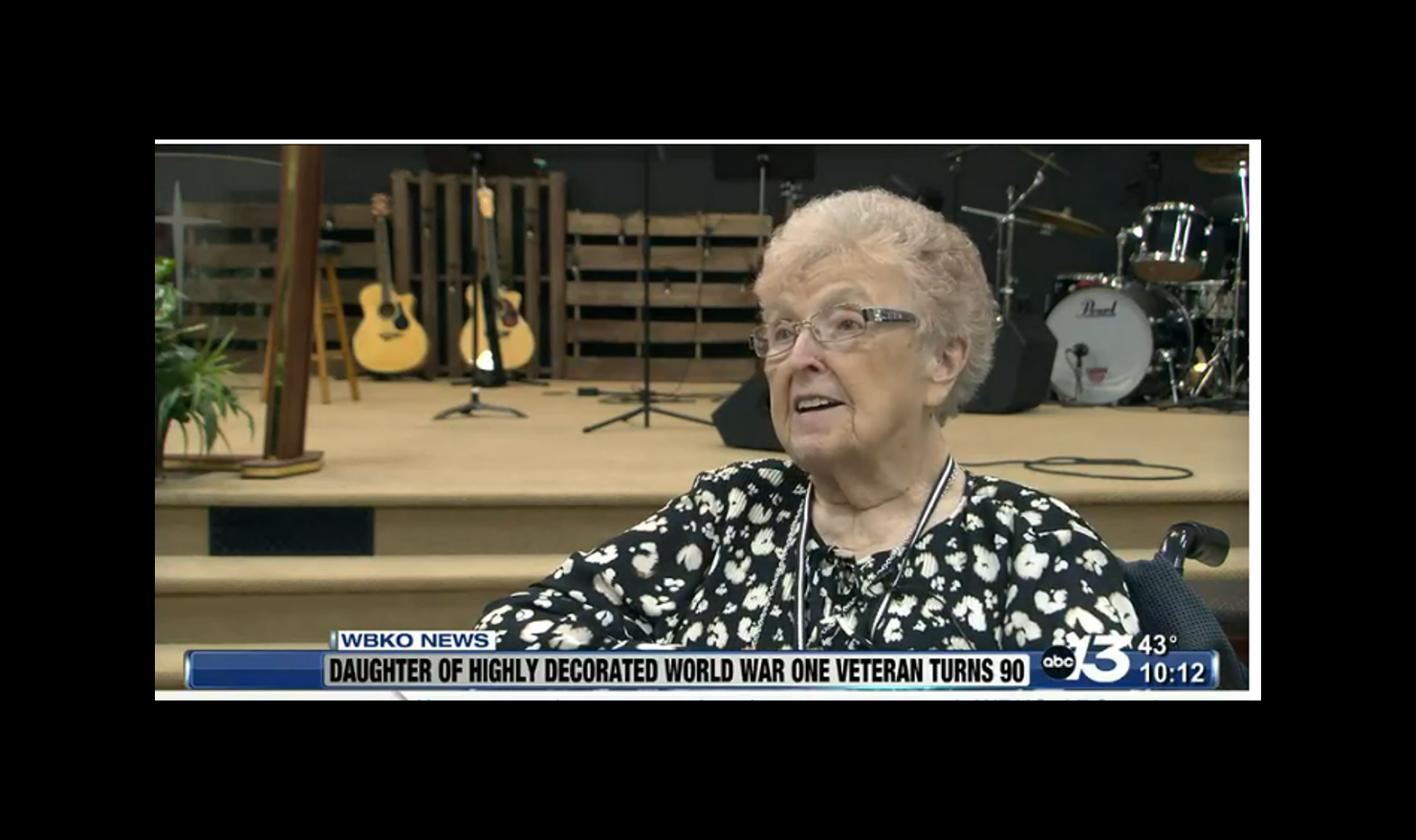 A special birthday celebration took place at the Bowling Green, KY First Church of the Nazarene on Saturday, Feb. 25.
Betsy York-Lowery, daughter of World War One veteran and Medal of Honor recipient Sergeant Alvin York, celebrated her 90th birthday.
Alvin was an American hero who received the Medal of Honor for leading an attack on a German machine gun nest. He helped capture over 100 Germans in a mission that could have ended in total failure
He even had a movie made about his accomplishments in the military called Sergeant York, starring Gary Cooper. Betsy is his last living child.
According to Kelly Keisling, Representative of the 38th District of Tennessee, she could be the only living child of any Medal of Honor recipient from World War One.
Although Betsy is as proud as a daughter can be of Alvin's success, the most significant title he ever held to her, was "dad."
"I know my dad was famous," said Betsy, "but to me, he was just dad. He was just dad, that is all."
The celebration brought family and friends together in one place. Some saw each other for the first time in a long time. The person most surprised to see everyone was Betsy, who unsuspectingly walked into her own surprise party.
"I had no earthly idea this was happening. Some of them I have not seen in a while. I am just happy to see everyone. It is good to see everyone and know they cared enough to come," said Betsy.
At 90 years old, Betsy still has fond memories of her father, but looks forward to creating more of those memories with her many family members.
Read the entire article and watch the video on the WBKO web site here:
External Web Site Notice: This page contains information directly presented from an external source. The terms and conditions of this page may not be the same as those of this website. Click here to read the full disclaimer notice for external web sites. Thank you.
Related posts