Bells of Peace ring at the National World War I Memorial
Published: 15 November 2022
By The Doughboy Foundation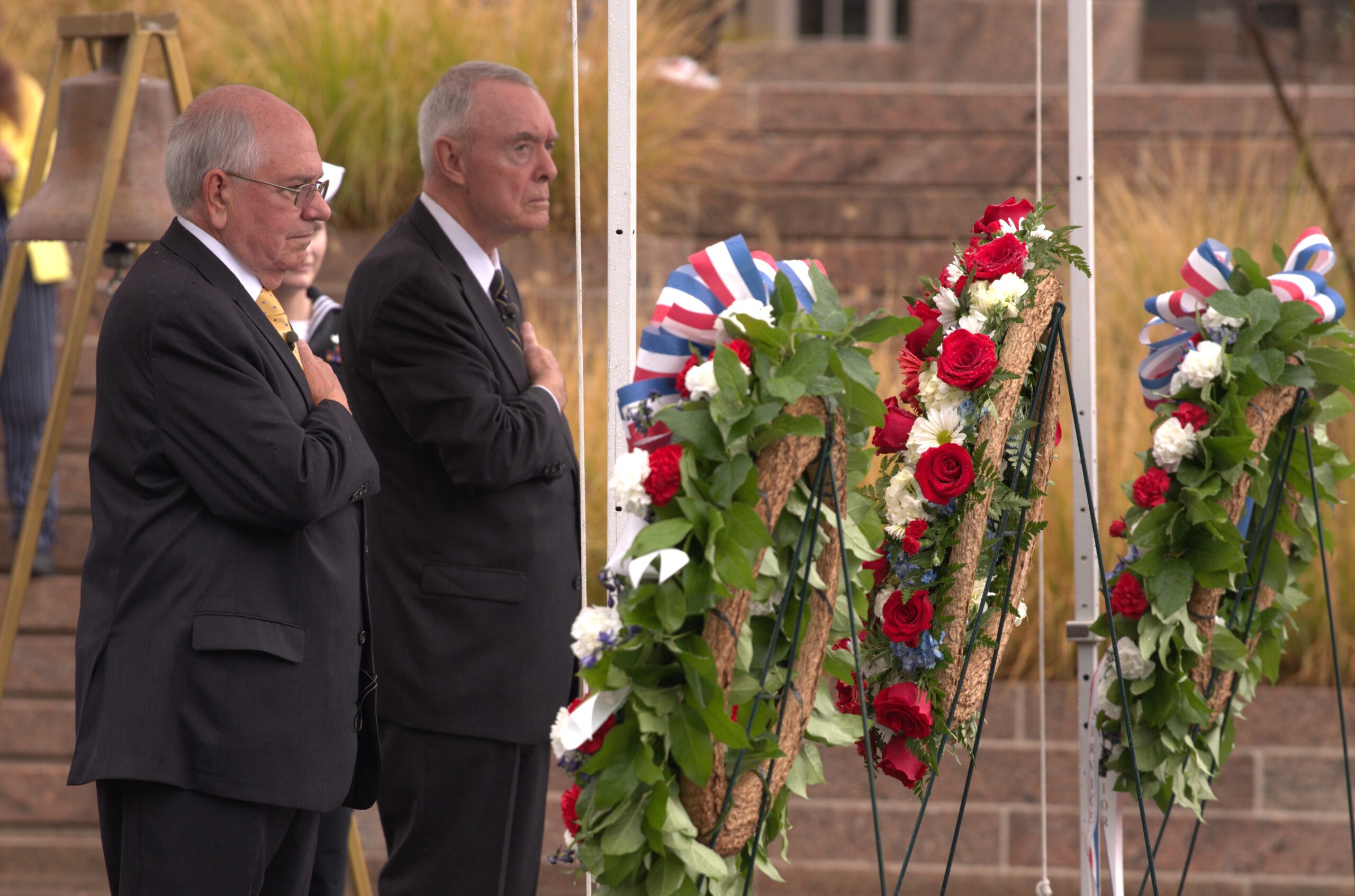 Bells of Peace rang out at the National World War I Memorial on Washington, DC on Friday, November 11, 2022 at 11:00 a.m. EST in honor of the heroism and sacrifice of the 4.7 million American sons and daughters who served in WWI.  Over 2 million deployed "Over There". 204,000 Americans returned home wounded and 116,516 did not come home at all.
The Doughboy Foundation hosted the 2022 Bells of Peace commemoration at the Memorial in Washington, D.C. The ceremony included a wreath dedication, remarks by special guest General Barry McCaffrey and Doughboy Foundation the Bells of Peace tolling, and "Echoing Taps" by Taps For Veterans, where multiple buglers played taps from different corners of the WWI Memorial.
Bells of Peace is a U.S. national "bell tolling" remembrance created in collaboration with the Society of the Honor Guard, Tomb of the Unknown Soldier (SHGTUS) to commemorate the 100-year anniversary of the World War I Armistice, November 11, 2018. The Doughboy Foundation has since promoted it as an annual remembrance of those who served in WWI and of the moment when the guns fell silent, and bells tolled on the Western Front… on the 11th day of the 11th month, at the 11th hour in 1918, after four years of brutal combat.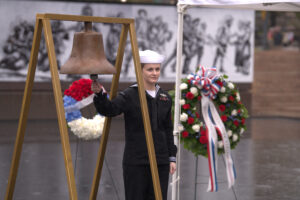 A sailor from the U.S. Navy History and Heritage Command rings a ship's bell 21 times during the Bells of Peace Ceremony at the National World War I Memorial in Washington, DC on November 11, 2022.
Related posts