A Rare Atlas of the First World War
Published: 11 January 2023
By Cynthia Smith
via the Library of Congress Library web site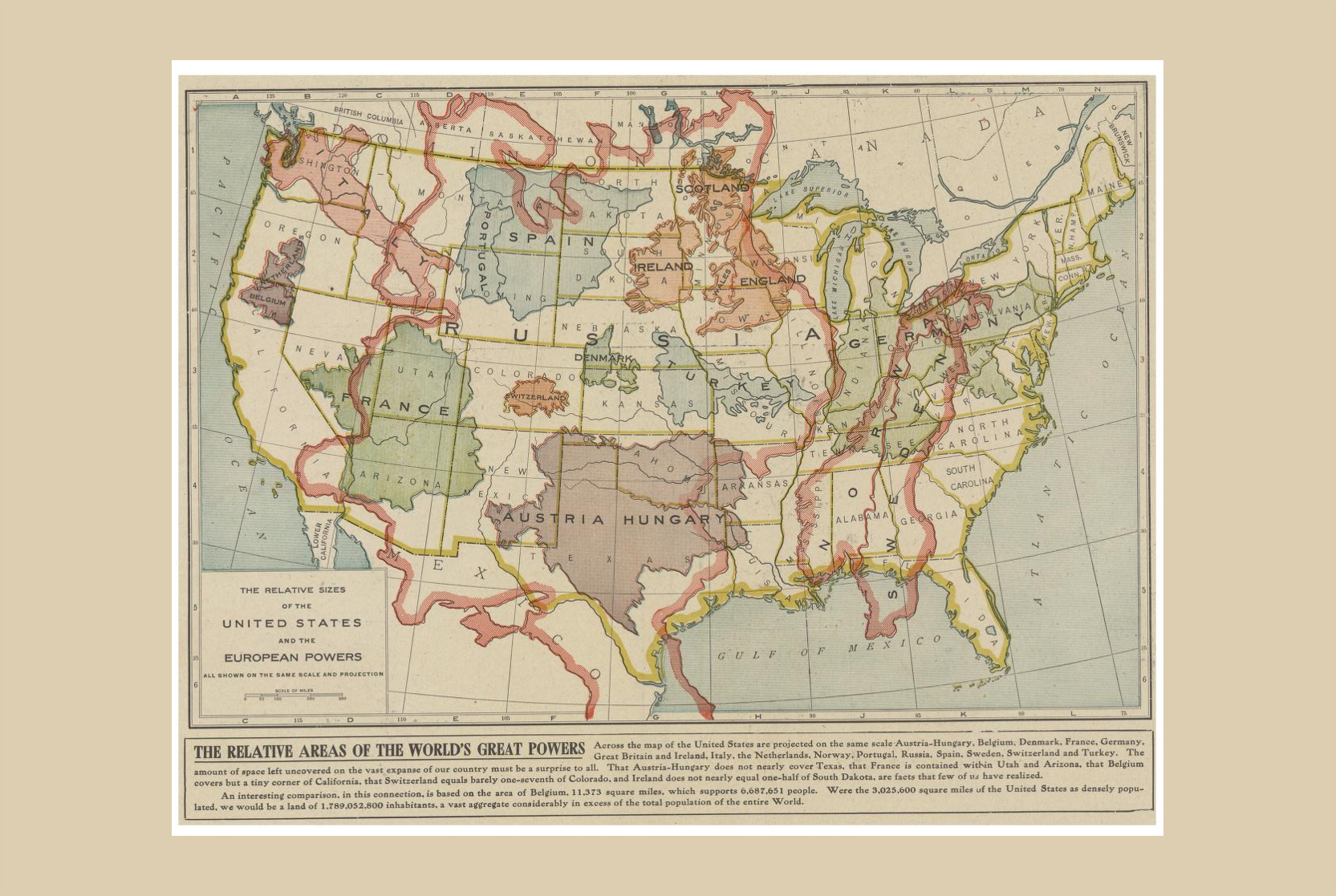 On October 27, 2022, the Library of Congress held an event for members of the Philip Lee Phillips Society, the Washington Map Society, and the Friends of the Library of Congress. The event was named "Explore the Depths of the Geography and Map Division." Unusual maps and atlases from the collections of the Geography and Map Division were displayed during the event. While searching for maps to display, I retrieved a unique atlas titled The Deseret News Atlas. The atlas was printed in 1914 for the Deseret News Publishing Company in Salt Lake City.
The Deseret News Atlas contains detailed maps of Utah, Idaho, Wyoming, Arizona, and the Panama Canal Zone. The atlas is unique because it also contains anatomical charts of farm animals with descriptions of their diseases and treatments. The anatomical charts were published by a firm named S.B. Willsden & Company. One of the charts from The Deseret News Atlas is featured on the right.
The S.B. Willsden Company was based in Chicago and owned by Samuel Blake Willsden. Farmers purchased Willsdens' Unrivaled Livestock Anatomical Charts for the care and treatment of their animals.
I decided to learn more about Samuel Willsden and discovered that he published a World War I atlas titled The World's Greatest War. The first edition of The World's Greatest War was printed in 1914, a more detailed edition was printed in 1917. The Library of Congress holds both editions of the atlas, a digitized version of the 1914 edition is available here.
The earlier edition contains detailed information about the royal families of Europe, histories of the nations at war, losses in wars since the year 1300, and other historical information. The atlas includes photos of aircraft, ships and weaponry. The second edition includes a chronology of World War I and a copy of President Wilson's message to a joint session of Congress on April 2, 1917, when he called for a declaration of war against Germany.
The atlas is rare. Cataloged records show that two other institutions hold copies of The World's Greatest War, the library at the University of Chicago and the library at the University of Oregon.
Read the entire article on the Library of Congress web site here:
External Web Site Notice: This page contains information directly presented from an external source. The terms and conditions of this page may not be the same as those of this website. Click here to read the full disclaimer notice for external web sites. Thank you.
Related posts