A Name not found on the Wall of Honor: A Forgotten Story of World War I Sacrifice
By Paul LaRue, Ohio WWI Centennial Committee
Special to the Doughboy Foundation web site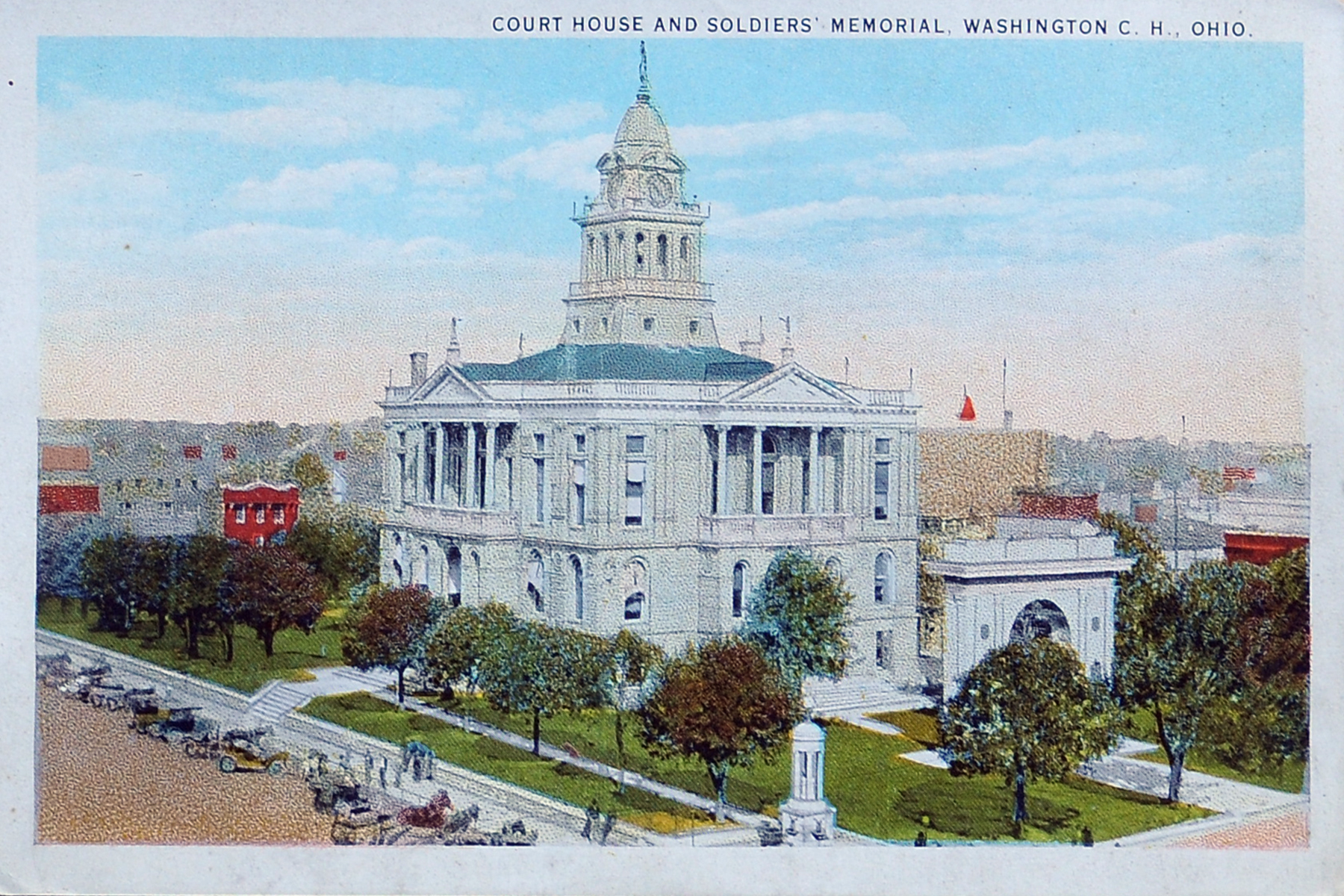 Four years ago I wrote an article on Ohio Counties Memorializing their World War I deaths in service. While I was reading period newspapers to research the local World War I deaths in service I stumbled across a tragic but fascinating article. The Ohio State Register (Washington Court House) May 4, 1917 on page 2 had the following article:
 On Way to Enlist Young Man Killed
Mangled under the trucks of a Pennsylvania  train near Dennison, while on his way from this city to Coshocton to enlist in the army at Coshocton, Charley Speaks 24 is dead, living only a few hours after the accident.
For the past six months Mr. Speaks has been employed at the Dahl-Campbell Branch in this city, and roomed at the home of his uncle and aunt, Mr. and Mrs. J.B. Zook.
Filled with patriotism and the wish to serve his country, Mr. Speaks quit his job in this city and left Wednesday for Columbus on his way to Coshocton to enlist in the army, being accompanied to Columbus by his aunt, Mrs. Zook, who left him there Wednesday evening and returned to this city.
Boarding a Pennsylvania train for Coshocton young Speaks, while near Dennison, fell under the trucks of the train and the wheels severed one leg near the hip, the other leg above the knee, and cut off one arm. This occurred at seven o'clock Wednesday night, and the young man lived until 7:30 Thursday morning.
Later word was sent to his relatives in this city and to his parents, Mr. and Mrs. Leroy Speaks, at Warsaw, Ohio, and the body was shipped to Warsaw where  internment was made Sunday.
Mr. and Mrs. Zook left Saturday morning for Warsaw to attend the funeral.
Less than a month after the United States entered World War I, Charley Speaks wanted to do his part, but tragically never found his way onto any Wall of Honor.
Related posts