2023 Veterans Clinic Symposium at University of Missouri Law School Spotlights WWI Hello Girls
wia the Missouri University School of Law Office of Communications & Marketing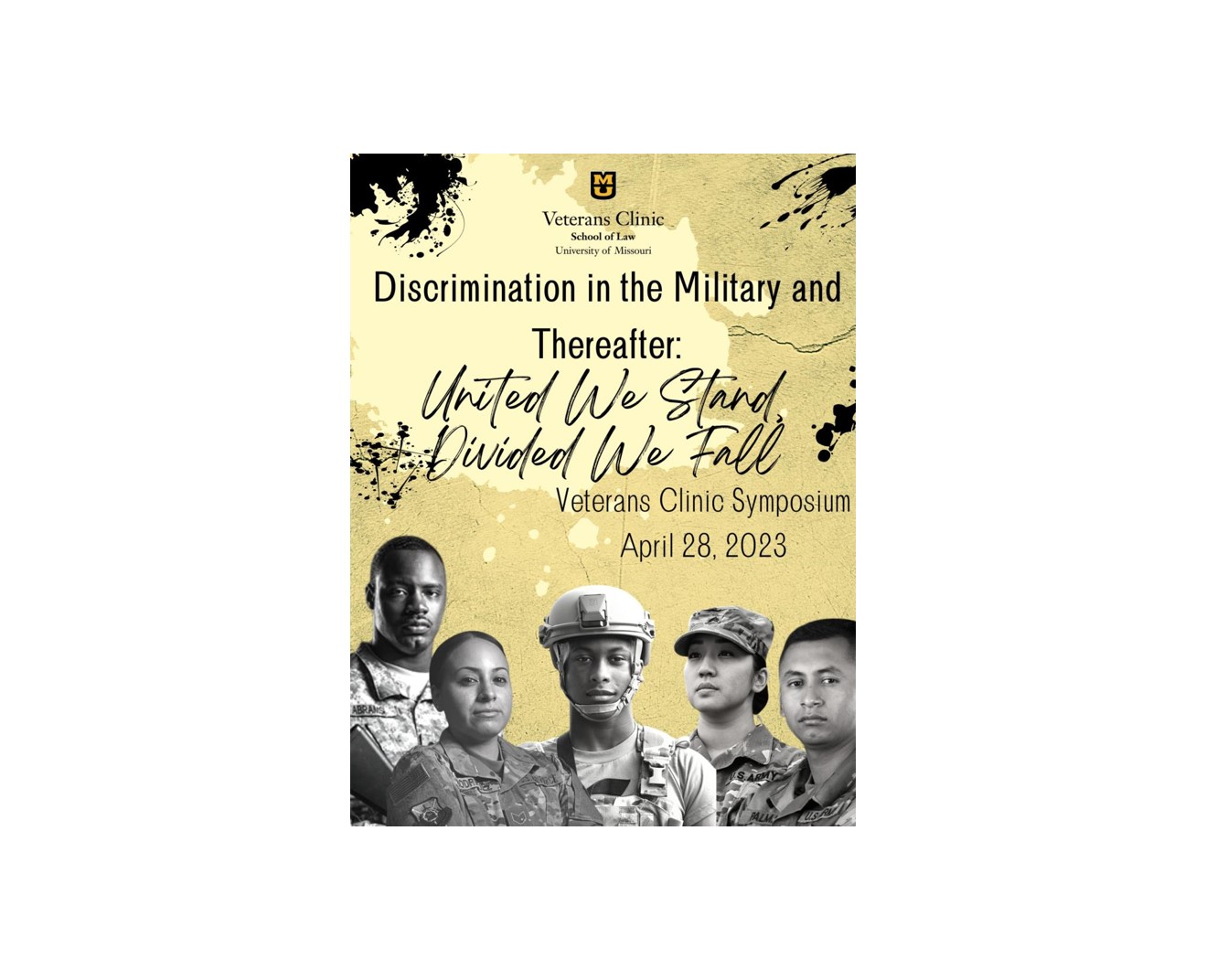 On April 28, 2023, the Missouri University School of Law Veterans Clinic Symposium will present Discrimination in the Military and Thereafter: United We Stand, Divided We Fall. Since 1775, when the U.S. military was founded, a wide range of discrimination has been practiced, including formal segregation, cultural racism, and gender inequality throughout the years. These discriminatory actions created conflict both during the service member's active duty and, to a greater extent, afterward as veterans attempt to claim benefits they earned. This year's Symposium will address these issues. 
The 2023 Veterans Clinic Symposium will be offered in-person and virtually. Register for free on the Registration tab. If you indicate that you would like to attend virtually, you will receive an email with a link to the livestream in the days leading up to the symposium.
Advocating for Those Who Served, and Were Denied; Vindicating the Service of the Hello Girls in WWI
The Hello Girls were America's first women soldiers. During their time in service, they earned the vote, and helped win World War I. These 223 women were part of the U.S. Army Signal Corps and sent to France because they were adept at the latest technology: the telephone switchboard. General John Pershing, commander of the American Expeditionary Forces, demanded these female "wire experts" when he discovered that inexperienced doughboys were unable to keep him connected with troops under fire. He recognized that without communication for even an hour, the military effort would collapse. The Hello Girls faced many challenges in a war zone; male soldiers welcomed, resented, wooed, mocked, saluted, and ultimately, celebrated them. The Hello Girls underwent baptism by fire when German troops pounded Paris with heavy artillery. Sadly, following their honorable military service, these women did not receive either military recognition or veterans benefits. Thanks to Mark Hough and the National Organization of Women's dedicated crusade on their behalf, President Jimmy Carter signed into law a statute recognizing the Hello Girls' meritorious service. Mark will share the full story with during this session. Claudia Friddell, author of Grace Banker and the Hello Girls Answer the Call, will interview Mr. Hough.
About the Veterans Clinic
Students in the University of Missouri School of Law Veterans Clinic help veterans and their families secure disability-related benefits. Student work is primarily focused on veterans benefits cases, as well as discharge upgrades.
Since its inception in 2014, the clinic has provided guidance to over 1300 veterans and family members. Each semester, Professor Drake oversees the work of 16 or more students, as they review veterans' military records and disability files, track down witness statements and work with doctors to secure medical opinions.
The clinic is run like a law firm, providing Mizzou Law students with an experience designed to prepare them for the practice of law while securing retroactive monetary benefits for our nation's veterans. To date, the clinic has recovered in excess of 12.5 million dollars for its clients.
Read more about the 2023 Veterans Clinic Symposium and learn how to register to attend on the Mizzou Law web site.
External Web Site Notice: This page contains information directly presented from an external source. The terms and conditions of this page may not be the same as those of this website. Click here to read the full disclaimer notice for external web sites. Thank you.
Related posts